COVID-19 Boulder County Resource Guide
4/13/20 - Market Update
3/30/20 - Market Update
COVID-19 has abruptly changed our entire world's daily lives and forced us to make shifts in how we function as a community. To provide some help, we've created a resource guide to help answer some of the questions around topics people of our community have been asking. For anyone in the Boulder County area looking for real estate help, here's an overview if you're looking to buy and another if you're looking to sell.
In our COVID-19 Boulder County Resource Guide, we will touch on a few blogs topics:
And, we touch on a few up-to-date real estate market stats: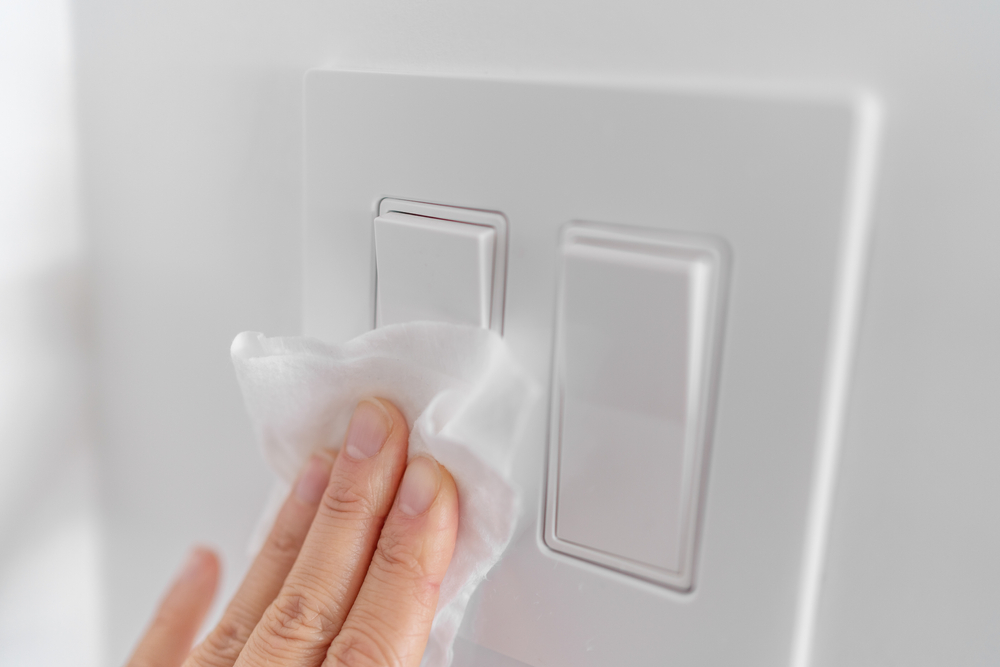 Ways to Disinfect Your Home & Keep It Clean Amid COVID-19
Coronavirus is no laughing matter. It is a pandemic that should be taken with the utmost seriousness. However, this doesn't mean that there are no effective ways to keep it out of your home. In this article, we'll share with you some cleaning tips you can use to disinfect your home and keep it free of COVID-19.
What to Wear When You Clean
Before we start with our cleaning tips, it's a good idea to inform you of what you should wear when you are cleaning. COVID-19 can be controlled by making sure that you wear the appropriate antibacterial articles, such as masks and disposable gloves.
Make sure that you always use gloves when cleaning your various household surfaces. Disposable gloves are best for combatting Coronavirus. This is because they can be quickly discarded after you have finished with them.
If you are using reusable gloves, you will need to thoroughly clean and disinfect them with bleach after using them. In any case, after you finish the job, take off your gloves and wash your hands for 20 seconds using soap and water.
Clean High Touch Areas on a Daily Basis
There are a number of surfaces in your home that can be immediately classified as "high touch" areas. These may include, but not be limited to, such areas as light switches, remote controls, hardback chairs, doorknobs, desks, toilets, tables, handles, sinks, and faucets.
Make Sure All of Your Surfaces Are Clean Before Disinfecting
It's important to make sure that all of your various surfaces are clean before you begin the task of disinfecting. You can do this by making sure to clean all of your household surfaces with either detergent or soap and water before you begin the task of disinfecting.
Make Sure to Use Disinfectant
It's important to be sure to remember to use disinfectant when cleaning your home. Be sure to use household cleaners disinfectants that have been registered with the EPA.
Before you begin the disinfecting process, make sure to clean all surfaces with detergent or soap and water.
Follow the instructions on the label and remember to wear gloves. Make sure that the room is sufficiently ventilated before you begin.
What to Use When Disinfecting Your Home
One of the best cleaning tips you can follow is to make sure that your home is completely disinfected. The question, of course, is what to use in order to make sure that the complete disinfection of your home occurs.
Your best bet will be to use household disinfectants that have been registered with the EPA. These can be household bleach solutions or alcoholic solutions that are at least 70 percent pure.
Make sure to follow all of the included instructions so that you can apply the disinfectant in a safe manner. Do not mix common household bleach with ammonia or any other type of cleaner. You will also want to keep your home thoroughly ventilated so that you will not breathe in excess ammonia while cleaning.
You can quickly and safely prepare a bleach solution in a number of ways. These can include mixing 5 tablespoons or 1/3 cup of bleach per gallon of water or mixing in 4 tablespoons bleach for every quart of water.
Follow Disinfectant Procedures When Doing Your Laundry
There are a number of very important COVID-19 disinfectant procedures that you must follow when doing your laundry. The first thing you should always remember to do is to make sure that you are wearing gloves. If you are unable to use gloves while you do your laundry, be sure to thoroughly wash your hands immediately after you finish.
Don't shake your dirty laundry. This could easily lead to the virus being disseminated through the air. Keep your laundry folded and load it into the machine in an orderly fashion.
When washing your dirty laundry, use the warmest possible setting. Make sure that your laundry is completely dried before you remove it from the washing machine.
It's also an excellent idea to make sure that you clean and disinfect your clothes hamper. If you use a hamper bag, it's best to use a disposable model that can be thrown out afterward. If you use a reusable hamper bag, put it in the laundry and wash it with the rest of your clothes.

Fun & Clever Ideas To Do With Your Family While You're At Home
Coronavirus or COVID-19 as it is officially known as forced many people indoors for extended periods of time. They must consider new activities that they can do with their family during this time period. The list of things to do is actually a lot larger than you may at first realize. It takes some creativity to come up with some of the ideas at first, but that is what you are reading this article for. Boulder Home Source would like to provide you with some ideas about what you can do during this trying time.
Start A Garden
Starting a garden is minimal in cost but maximal in the amount of fun. Families with children, in particular, may enjoy working in a garden together. This activity can show a child how they can build up to something from the Earth itself. Getting back to nature at a time like this helps to ground us and helps us realize that we have something worth contributing to the planet and to our own happiness.
Break Out The Recipe Book
Tired of eating the same dinners time and time again? You are not alone. Most families get into a routine of eating the same handful of recipes repeatedly, and that can get old in a hurry. Luckily, you always have a recipe book lying around somewhere that is just waiting to be cracked open. You have nothing but time right now, so why not try out some of those recipes? Just make sure you have all of the necessary ingredients first!
Puzzle Time
Puzzles are great for building skills like concentration and problem-solving. They are also time-consuming, and that is something that people need now more than ever. Puzzles also result in a beautiful finished product that you can feel good about when it is completed.
Make A Nice Video For Friends Or Family
Video messages to loved ones are very much appreciated at times like this. They can build up good feelings and help people feel wanted and important in your life right now. That is just what is called for during this period of social isolation from one another. It is great to do this kind of thing for a friend or family member anyway, but right now it should shoot up to the top of your things to do.
Start Journaling
Journaling takes some time out of the day to do, but this is once again something that is available in abundance at the moment. A journal can be a great way to get feelings of the stress out on the page. A lot of people are experiencing incredible amounts of stress at the moment, and the best thing for them to do is find a way to channel those feelings into something productive. A journal is a great place for those feelings to go. If you don't have one already, run out and get one now.
Try A Self-Care Evening
A self-care evening can look a lot different from one person to the next, but they are an important function of being a productive human being in general. Take a moment to listen to your favorite music, breathe deeply for a little bit, or maybe even try a hot bath. It is a great way to get away from news about coronavirus, and you may find your mental health benefits in a big way as well.
Break Out The Cards Or A Board Game
Cards and board games used to be a staple of the American evening, and they can once again be a big part of it. Taking out those cards and/or board games can make for a realization that everything is going to be okay. It can also bring up a case of the giggles and a fun evening in general. It is certainly better than sitting around worrying about COVID-19.
Take An Online Class
There are more than a few free online courses currently offered to anyone stuck at home. Boulder Home Source recommends checking some of these out as a way to expand your knowledge base while we all wait out the impacts of this pandemic virus. There is so much more that can be learned, and it is a terrible thing to let a mind go to waste.
These are just a handful of the options that are available. People are getting very creative with how they choose to engage their minds and bodies during times like this. There is plenty of room to come up with your own ideas, and you should continue to figure out great ways to get through all of this that keep you away from the news and more productive in life.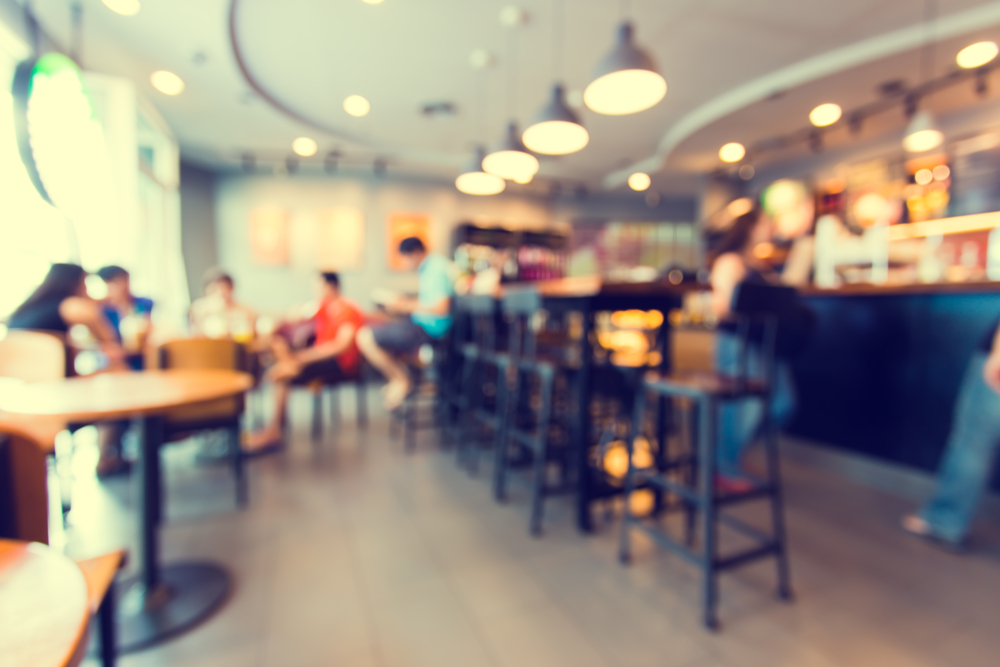 How You Can Help Local Businesses After Coronavirus Pandemic
Due to the abrupt changes in the economy caused by the Coronavirus, many small businesses in the US have begun operating in the red. Understandably, the American public has as much concern for the health of these businesses as they do their own personal health.
Fortunately, many in this country have expressed a desire to lend a hand to keep these businesses afloat. If you're concerned about supporting local businesses in the Boulder area, here is a list of ideas that we've come up with at Boulder Home Source to help get the ball rolling again.
Check-in With Your Favorite Stores
COVID-19 has forced many of your favorite local businesses to adapt quickly to the situation at hand. That's why it's so important to check in with them. These savvy business owners might have created some workarounds to keep their doors open (in a manner of speaking).
Here are some examples. Local gym owners and the trainers who work for them may have begun live-streaming workout classes. Many of the classes are operating on a donation basis. If you can afford to chip in some extra cash to pay for the classes, do so.
Other businesses affected by the Coronavirus, like the local toy or craft stores, may have switched out what they sell. For example, the toy store may be stocking homeschooling supplies to help parents keep their kids up to speed now that school's out. Craft stores may be stocking materials that would be suitable for the creation of surgical masks.
Shop Online at Local Stores
Many local stores have an online presence. They can and will have items delivered. By shopping for their goods online, you lessen the chance that you'll get or spread COVID-19 and be supporting them at the same time.
Buy Gift Certificates
Restaurant patrons and other people who are interested in supporting local businesses have passed around this idea. Here's how it works. If there is a local restaurant (or other business) that you love, buy gift certificates from them. The restaurant owners can use the money from gift certificates now to pay their bills. You can go back later to eat there.
This is one of the options that the Boulder Home Source team loves. We often have sales and client meetings at our favorite restaurants. We look forward to a future date when we can again.
And a different but related note: If your favorite restaurant offers carryout or delivery, order from them. You'll get a break from the food you've been eating at home and give them a boost, too. If you do get food this way and if you do have an option to tip, then tip well. Many restaurant workers don't make minimum wage. They rely on tips to make up the difference.
Donate Instead of Asking for a Refund
One of the big disappointments for many arts patrons has been the number of cancellations they've experienced. Live concerts or theatrical performances for which they held tickets have been canceled.
While these organizations have been willing to offer refunds, we suggest allowing them to keep the money. Consider it a donation to keep your favorite local playhouse or dance company open. Many of these businesses already want for money. Many are non-profits. Your donation could keep them afloat.
However, it's not only non-profits that are getting cancellations. It might be a private tutor for your child or a small local newspaper that relies on local ads to keep solvent. Don't ask for a refund. Just allow them to keep the money if it's possible.
Continue to Pay People
If you have the means to do it, continue to pay people who you regularly patronize. This could be your hairdresser or your housekeeping service.
Start a GoFundMe Campaign
If you're good at fundraising, you might consider starting a GoFundMe campaign to help someone you know out. It could be a campaign for an individual business, like your favorite restaurant, or it could be a whole industry. If you don't feel comfortable starting the campaign yourself, you can contribute to campaigns that are already in motion and encourage others to do the same.
Final Words
The Coronavirus has taken its toll on people's bank accounts, their jobs and in many cases, their health. It has taken an even greater toll on local businesses in many respects. These business owners have people depending on them for work each day, work which these employers can't give them right now.
While we can't change that fact, we as a community can do something to mitigate the effects of COVID-19. We challenge each member of the community to do as much good as they can for as long as this lasts.

What Is The Difference Between The Fed Rate & Mortgage Rate?
It seems that every time the Federal Reserve makes a change in interest rates it makes the news. It splashes across headlines and people start to chatter about them. Despite all of the coverage, many people don't really know what the Federal Reserve interest rate is or how it relates to the mortgage rate that an individual pays on their home.
Covid-19 Federal Reserve Interest Rate Cuts
The recent spread of coronavirus throughout the United States and the rest of the world has caused economic turmoil the likes of which the world has never seen. It seems that every day there are new and shocking headlines about the impact that the coronavirus has had on the unemployment rate and economic output in general. In response to these headlines, the Federal government has pulled out all of the stops to try to right the market as best as they can during these troubling times.
The Federal Reserve recently dropped its Fed funds rate to zero percent. This was an emergency measure, and a historic move to boot. The Federal Reserve has rarely held rates so low, and doing so essentially leaves them with no room to cut further should conditions get even worse.
The question in the minds of most everyday people is how the fed funds rate ties into their mortgage rate. There is an indirect connection, and that makes it important to keep up with what the Federal Reserve is doing.
Adjustable-Rate Mortgages Benefit The Most
A fixed-rate mortgage is exactly as the name implies; fixed. It doesn't move over the years, but this does keep the payment that the borrower pays consistent, and many are willing to pay a slightly higher interest rate now in order to capture that certainty. If rates drop much lower, then they may decide to refinance down the road.
Someone with an adjustable-rate mortgage is in a position to gain when the fed funds rate drops. Their rate is likely to move in the same direction as the fed funds rate. However, one should note that the fed funds rate doesn't impact long-term rates like the classic 30-year mortgage. The 30-year mortgage is more tied into the rate being paid on long-term Treasury bonds.
What Does The Fed Rate Actually Do?
The Federal Reserve rate determines at which rate banks and very large investors may borrow money from one another. A lower rate means that there is a lot of cheap money floating around in the market. This can be good in the sense that extra dollars in the market can be a big factor in stimulating an economy? However, this can also lead to inflation over time. The battle to find the sweet spot between keeping enough money in the system and keeping inflation at bay is the job of the Federal Reserve. The perfect mixture is often elusive for them though.
How Are Long-Term Treasury Yields Holding Up Right Now?
There has almost never been a better time to be a home buyer. Long-term Treasury yields are through the floor. Some of the shortest-term Treasury bonds (such as the 1-month and 3-month bonds) actually produced a negative yield for the first time in American history recently. The longer yields are also suffering as a lot of investors flee away from the stock market and into bonds.
What To Watch For Going Forward
If anyone out there claims to have a crystal ball that tells them what the Federal Reserve will do next, don't listen to them. No one can predict with perfect accuracy what the next Fed moves will be. Boulder Home Source suggests that everyone simply keeps an eye on the moves that the Fed makes in relation to its response to Covid-19.
Some critical factors that the Fed will watch to make decisions include the number of jobless claims filed and the target inflation rate for the country. These are the factors that they most typically respond to, thought Boulder home source also understands that coronavirus headlines will continue to weigh on a lot of decisions.
At this moment, long-term mortgage rates are below four percent for most borrowers. This means that those borrowers are in a great spot to save themselves some money long term, and that makes it wise for most people to jump in on these rates now while they are still good.
Want to see some of the updated real estate market trends?
3/23/20 - Real Estate Market Update
3/16/20 - Real Estate Market Update