10 Things I 'Hate' About Boulder CO
Posted by Boulder Home Source on Tuesday, August 2, 2016 at 1:38 AM
By Boulder Home Source / August 2, 2016
13 Comments
As you know, Boulder, Denver's groovy cousin, is often the butt of jokes due to its liberal, crunchy and affluent population. These are just a few low-lights you'll find in Boulder neighborhoods. The list could go on and on.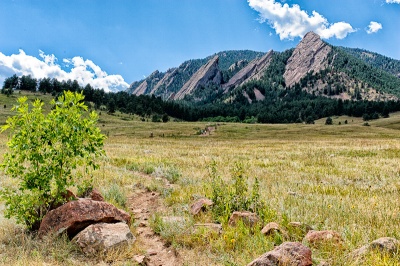 1. Living In The Shadow Of The Flatirons
Living with a breathtaking view of the Flatirons every.single.day. is so, ugh. Imagine you're on vacation and you're comparing views and you're thinking "Meh, I've seen better." That's no way to live! If you hate living in a postcard, you'll hate Boulder, CO.
2. Bicycles Everywhere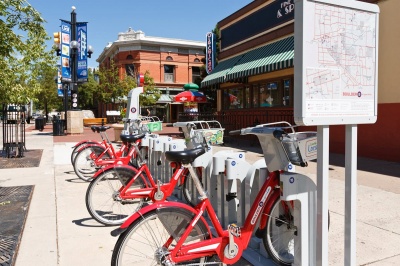 If you've ever driven around Boulder you know what I mean. Cyclists rule the road. They are everywhere: kids, men in suits, athletes, and cruiser riders in costumes. There are mountain bikes, road bikes, recumbent bikes, elliptical bikes, tandem bikes, and bikes you never even knew existed. If you think anyone over the age of 12 on a bike is ridiculous, you'll hate Boulder, CO.
3. Gone To The Dogs
Boulder loves dogs. LOVES them. Boulder puts major resources toward humane societies, dog rescues, dog parks and many local stores welcome dog "guardians" (that's people in case you're not in the know) to shop with their furry friends…not just the service kind either. If you hate dogs, you'll hate Boulder, CO.
4. Lack Of Chain Restaurants
Boulder does have a newly remodeled McDonalds, but Olive Garden couldn't make it work and neither could Applebee's. Boulder is chocked full of family owned and operated cafes and restaurants who source fresh food locally. If you hate mom and pop restaurants with unique menus and great ingredients, you'll hate Boulder, CO.
5. Education To The Nth Degree
Boulder was recently ranked the #1 Most Educated Town by the editors of 24/7 Wall St. citing 58.6% of its population holding a Bachelor's degree or higher. How pompous. To top that off, the average family income for 2013 was $71,604. If you think higher education is a waste of time, you'll hate Boulder, CO.
6. Happiness Is Overrated
By far Boulder's most annoying quality is the happiness of its residents. Facing a disappointment you'll hear "It's all good." Taking on a new challenge, "YOLO!" If you are so over the "Let It Go" and "Shake It Off" attitudes, you'll hate Boulder, CO.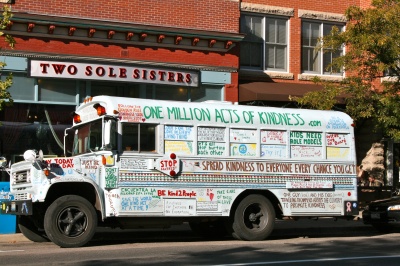 7. Hippies, Activists And Naturalists
Boulder has more than its fair share of hippies, young and old. It's full of political activists, idealists, naturalists, environmentalist…all kinds of "ists." Trying to improve the world we live in, that's so 1960. If you think the world is prefect just as it is, you'll hate Boulder, CO.
8. Work Is For Losers
Do you love being unemployed or underpaid? Then Boulder's 3% unemployment rate will have your skin crawling. Now there is news that Colorado's job growth may even be causing upward wage pressure. As if. If you hate high wages and career opportunity, you'll hate Boulder, CO.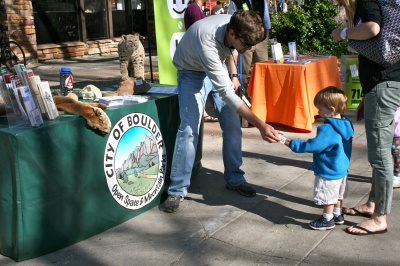 9. Sunshine Is Dangerous
Skin cancer, dry skin, suntan lotion, skier's tan, bleh! With an average 300 sunny days a year there is no escaping the big blue sky or warm sunny days, yes, even in winter. If you hate wearing sunglasses year round, you'll hate Boulder, CO.
10. Loving Where You Live Leads To Bad Character
You know suffering makes character. You know reasons 1-9 could never make you the jaded, hardcore, quick witted, comeback guru you are today. Surly attitudes are hard to come by here. If you think loving where you live makes you soft, you'll hate Boulder, CO.
More Articles on Boulder:
---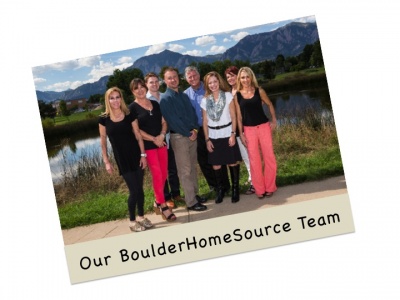 Check out University Hill and more Boulder neighborhoods here.
www.boulderhomesource.com
- Boulder Home Source: It's a Lifestyle!
---