April Market Insight
Posted by Boulder Home Source on Tuesday, April 18, 2017 at 12:58 PM
By Boulder Home Source / April 18, 2017
Comment
APRIL: MARKET INSIGHT, DEALS & EVENTS
---
Featured Listing: 5042 Lee Hill Dr, Boulder
$1,575,000 | 5 Beds, 3 Baths, 4,450 Sq Ft
Listed by Stewart Ward, RE/MAX Alliance on Walnut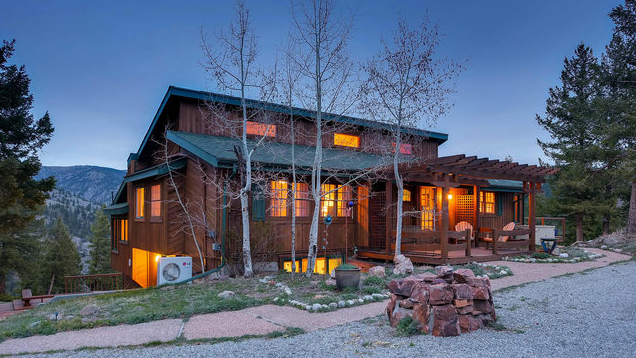 Expansive picture windows showcase views from every room with space to spare in this Zen-inspired secluded mountain enclave with plentiful flat land. Moss rock fireplaces and wood inlay bring charm and elegance, solar array and high performing well complete a rustic modern life just 9 minutes to Broadway in Boulder, CO. The open flow from kitchen to dining room to deck is built for entertaining in style. Enjoy a lock and leave lifestyle with NEST thermostats and meticulously fire-mitigated 12 acres of private woodland in Boulder, Colorado.
$1,995,000
1620 Modena Ave, Boulder
5 Beds, 6 Baths, 5,156 Sq Ft
Listed by Jay Hebb
RE/MAX Alliance on Walnut
$395,000
1051 Rose St, Longmont
4 Beds, 3 Baths, 2,230 Sq Ft
Listed by Heather Brandt
RE/MAX Alliance
$569,000
253 W 3rd St, Nederland
5 Beds, 5 Baths, 2,788 Sq Ft
Listed by Karen Isaac
RE/MAX Alliance
$370,000
2830 E College Ave 311, Boulder
1 Beds, 1 Baths, 624 Sq Ft
Listed by Monica VanMatre
RE/MAX Alliance on Walnut
$459,000
110 Ferris Ln, Erie
4 Beds, 3 Baths, 3,293 Sq Ft
Listed by Scott Hurst
RE/MAX Alliance
$335,000
6292 Kilmer Loop 202, Arvada
2 Beds, 2 Baths, 1,556 Sq Ft
Listed by Lydia Creasey
RE/MAX Alliance
Search listings
here and please contact me with any questions. I'm never too busy for your referrals.
---
Boulder County


This week during our weekly meeting to discuss the status of the current real estate market and visit about strategies to help set our clients up for success, it remains clear that it is still a tight market for buyers and sellers, and that local, expert knowledge about the market is the key to success.


The two graphs above can be very insightful when looking to buy or sell a home. You will see that our market across the board has followed a familiar pattern. Demand is greatest in the spring market causing inventories to tighten which facilitates more competitive bid situations for homes shown by the sales price to list price ratios above. The spread between spring and fall can be quite dramatic with some markets posting as high as 101% in the spring and some markets dropping to 97% in the fall. Some of this deviation can be attributed to homes being overpriced in the spring only to eventually sell in the fall after multiple price reductions.
The graphs help give insight into the age old question a seller always asks, "When is the best time to place my home on the market?" The true answer is always what is best for your family and you, but timing can make a difference as shown above and should be considered as a determining factor. Late spring tends to be the most active market cycle, and historically, we see our greatest appreciation gains in the spring into early summer.
As a buyer, the message is to stay the course and don't become frustrated. I have heard of many buyers starting the process in spring, then becoming frustrated and choosing to rent instead when in reality the fall would have been an easier time for them to achieve their goals with greater inventory and fewer buyers with which to compete.
---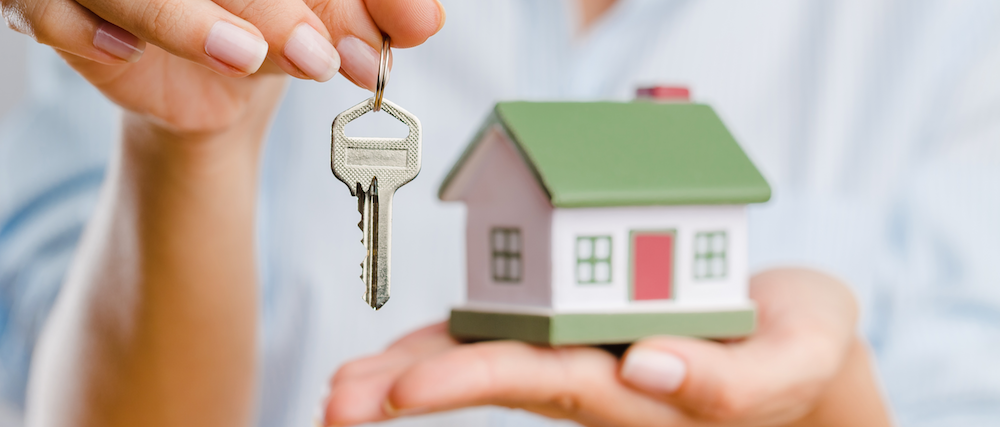 Single or not, buying a house isn't an easy process for anyone, but with smart planning and informed decisions it can result in finding your dream home. But before making any decisions, consider these tips:
Scrutinize Your Finances
Don't underestimate the importance of laying out and calculating required finances both for the purchase as well as the recurring cost associated with a home. Talk to a Mortgage Lender long before you plan to buy. They can help lay out a plan. In order to determine how much you can afford, first make sure you have enough saved for a sufficient down payment, typically 5-20%. Next, consider additional required finances such as closing cost. Further, properly estimating your recurring cost will help you to make a smart decision. Some costs to keep in mind include mortgage, taxes, insurance, HOA fees, utilities, as well as unexpected costs such as repairs. All of these costs are manageable, but being prepared will save you stress in the future.
Shop For Mortgages
I work with a preferred lender I really trust and am happy to share their contact information, but don't be afraid of shopping around and doing your own research. You may find that the amount of the loan and interest rates vary significantly. Make sure you pick a lender that ensures a smooth closing. Online lenders may not be as invested in the local market or care as much about your referrals after the closing. Once you find the right one, be sure to get pre-approved so that you can determine your budget, and stick to it!
Set Goals
First decide what the house will be to you, a financial investment, or your forever home? Next, set specific, and attainable goals. Financial goals, such as setting aside a predetermined amount each month can prevent stressful future hiccups. Although you may encounter unforeseeable changes in the future, sitting down and planning out what you hope to gain from this purchase will help you to decide what steps you need to take.
Let Me Help
As an agent, I live and breath houses. I am always willing to help you set forth a plan even if you're still a way out from actually buying. My local knowledge can help you determine which neighborhoods fit your lifestyle, the trend of home values, and give you more information so you can determine when it's the right time to buy for you.
Achieve Your Dreams
Long gone are the days of the cookie cutter life being everyone's dream. Buying a home can be scary for anyone, but if you get the right help and make smart decisions, you can make your dreams a reality.
---
Local Business Features: Get Shelves & A Handmade Mother's Day

Get Shelves services the Denver-Metro and northern Colorado front range with delivery and assembly services. If you would like to see something before you buy it, please call first and you can come by the workshop. All products are made to order and usually available for delivery within 48 hours of placing your order.
Mention you are a friend of RE/MAX Alliance for free delivery now through May 30, 2017.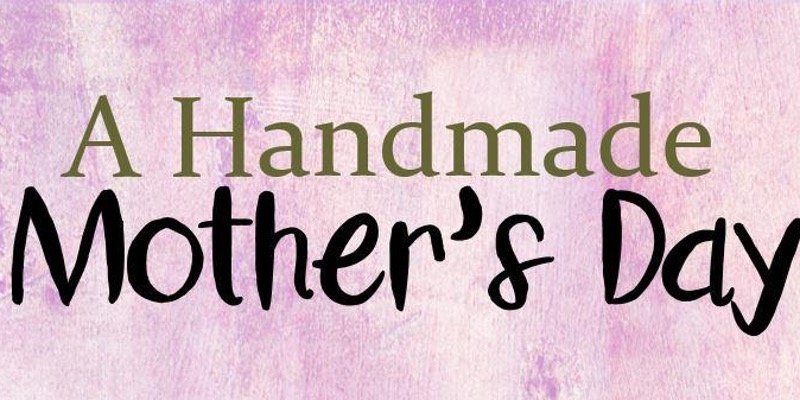 This year, make Mother's Day extra special by making the mom in your life a handmade gift. Mothers don't want or need another gift from the mall, it's just not as special as she is. Spending hundreds of dollars getting all the tools and materials to make a gift is just too costly and takes up too much space. Pay one small fee and get all the materials and tools you need to make a beautiful and unique gift.
Choose from a collection of beautiful gift kits you can make on-site and at your own pace to honor the mom in your life. Drop-in hours available on both Saturday, May 6 and Sunday, May 7. Click here register.
Re/Max Alliance friends can use the discount code "remax5" to receive an additional $5 off the pre-registration price. Just enter the promotional code "remax5" when choosing your gift kit. Please register early, as the code is limited to the first 20 participants.
---
Pets of the Month: Dixon & Liza
| | |
| --- | --- |
| | |
| | |
| Dixon is an adorable baby! This playful pup will keep you laughing with his wiggly body and friskiness! He doesn't appear to have much experience interacting with other dogs, and HSBV's Training and Behavior team are helping him learn to relax in their presence. He may appreciate being the only pet in his next home, and HSBV will only rehome him to a family with children 10 years of age or older. | Meet Liza! This lovely little lady is as sweet as they come! She's a smart cookie who loves to learn and can't wait to meet her new forever family. Liza is hoping to find a family with high school aged children who will love playing with her as much she loves to play with them. Take Liza on a visit today and see how fast you fall in love. Due to my physical appearance, I may experience discrimination and be unable to live in a city with Breed Specific Legislation. Watch a video of Liza here. . |
---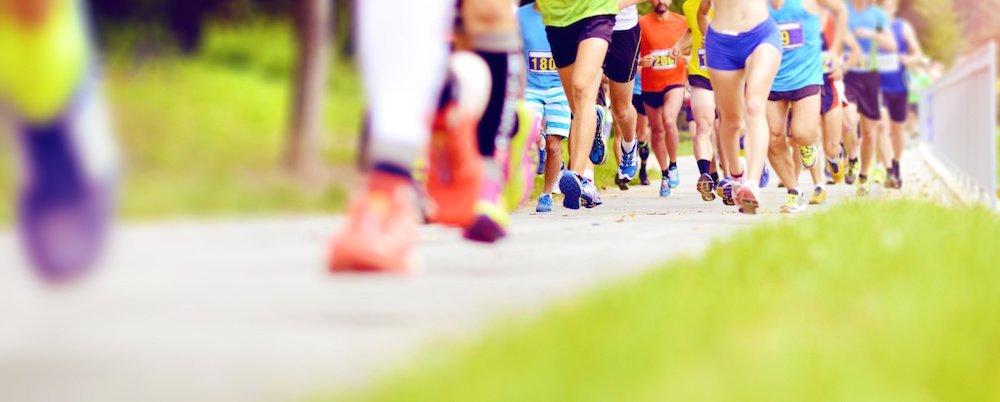 Boulder Farmers Market, Saturday's April 1 - Nov 18, 8 am - 2 pm & Wednesday's May 3 - Oct 4, 4:00pm-8:00pm
Longmont Farmers Market, Saturday's April 1 - Nov 18, 8 am - 1 pm
With spring in full effect, the Boulder County Farmers Markets are in full swing! Bring your friends and family and head down to Central Park or Boulder County Fairgrounds and experience one of Boulder County's finest traditions!
Front Range Film Festival, April 21, 7 pm, Various Longmont Locations
The 5th annual Front Range Film Festival celebrating Colorado Craft Cinema. Catch a feature or short! Tickets can be purchased online, prices vary.
Boulder County Kids Sale, April 22, 8:30 am, 7100 S Boulder Rd
The Boulder County kids sale held at Boulder Valley Christian Church is a great opportunity for the general public to buy infant and child's clothing, toys, and equipment. Check out the Boulder County Kids Sale on Facebook for VIP Passes, early shopping passes and more! Be there on April 22nd to get your kids ready for the rest of Spring and Summer!
Rockies Games, April 21 - 27, Coors Field, Denver
With Spring in the air that also means baseball! The Rockies are back in action and look to have a promising team this year! Get on down to Blake Street and catch the Rockies in a home game at Coors Field. The Rockies will be back in Colorado from the 21st to the 27th with a three-game series with the San Francisco Giants then another three-game series with the Washington Nationals.
Disney's Beauty & the Beast, April 28, 7:30 pm - 10 pm, Longmont
Broadway's modern classic, Disney's Beauty and the Beast, an international sensation performed at Jesters Dinner Theatre. Based on the Academy Award-winning animated feature! Tickets can be purchased online.
Mud Hen 5K, April 29, 10 am - 12 pm, Longmont
Come join your neighbors and friends at Dawson Park, McIntosh Lake for the annual Mud Hen 5k supporting Habitat for Humanity of St. Vrain Valley.
Rocky Mountain STEAM Fest, April 29 - May 1, 10 am - 5 pm, Boulder County Fairgrounds, Longmont
Explore hundreds of hands-on exhibits and unleash the power of imagination as you build everything from race cars to life-sized Minecraft creations. Come inspire curiosity, encourage problem-solving skills all at the Boulder County Fairgrounds!
The Good Dog Adoption Event, April 22 & 29, 11 am, Broomfield
Looking for your next animal companion? Choose to adopt, save a life, and be rewarded with an incredible addition to your family!
Trivia with Jeopardy! winner Jen Giles, May 4, 6:30 pm - 8:30 pm, Longmont
Come to trivia night at SKEYE Brewing in Longmont hosted by Jeopardy! winner Jen Giles.
BVSD Day at the Market, May 6, 8 am - 2 pm, Boulder Farmers' Market
Enjoy the Munchie Machine for breakfast including market sourced breakfast sandwiches, smoothies and more. From 9am-11am meet BVSD Farmer Partners who provide beautiful produce for school meals and salad bars. Bags of produce will be given to the first 100 BVSD families and students can enter a raffle for $100 Market Bucks.
Emerge 5K, May 6, 9:30 am, Boulder Reservoir
The Colorado Rockies will open the 2017 season on the road against the Milwaukee Brewers but the first at home game will be against the LA Dodgers.
The Compassion Experience, May 6, 10 am & May 9, 5 pm, First Presbyterian Church of Boulder
The Compassion Experience is a free event follows the journey of true stories of children living in developing countries. It is an interactive experience that allows you and your children to step into the shoes of others. The exhibits feature replica homes, markets, and schools, giving the perspective of what it's like growing up in a developing country. This event will be at First Presbyterian Boulder.
Boulder Symphony presents "The Marriage of Figaro", May 13, 7 pm - 10 pm, Boulder Symphony Concert Hall
A climactic close to the season, Boulder Symphony presents its annual opera production with the exciting and humor filled Mozart opera favorite: The Marriage of Figaro.
Denver Bacon and Beer Classic, May 13, Sports Authority Field at Mile High
The Bacon & Beer Classic is one of the fastest growing food & beverage festivals hosted in iconic sports stadiums across the country. This all-inclusive event features 50+ bacon dishes from local restaurants, 100+ craft beers from local and regional breweries, games, music and more.
Mother's Day Outing on Coal Creek, May 14, 2 pm, Coal Creek, Lafayette
Celebrate Mother's Day with a walk along Coal Creek. The family event is a great opportunity to learn about the history of Coal Creek. RSVP.
Haunted History & Walking Tour, May 20, 5 pm - 6:30 pm, Historic Downtown Erie
Rocky Mountain Brew Runs is sponsoring yet another event but this time with the Denver Beer Company. The run travels through the heart of Denver down the Platte River, finishing at one of the best breweries in the state. Though it's a week late, all mothers who run (either with their children or alone) get an extra free beer. Children 12 and under get to run free! Just like the other event, there are a series of beer Olympics following the run.
Boulder Creek Festival, May 27 - 29, Boulder Creek
What has become known as the official kickoff to summer in Boulder, the "Creekfest" is one of the best events in Boulder. The event is free to the public and features over 500 vendors, from food to clothing, the Creekfest has it all. Come down sometime over the weekend or right after you finish the Bolder Boulder. Or, come enjoy all three days! The Creekfest epitomizes the happiness that is celebrated in Boulder and nobody can be there and be upset at the same time. With the rubber duck race down the creek, to the different concerts, to the Avery Beer tent, the Creekfest is an unforgettable experience for everyone involved.
Jethro Tull by Ian Anderson with the Colorado Symphony, May 26, Red Rocks Amphitheatre
This tour will find the group performing "a collection of best-known Jethro Tull classics with a few rarely played pieces." Led by Anderson's signature flute, Jethro Tull has amassed one of the most impressive catalogs in the prog rock canon, including the back-to-back masterpieces of Aqualung and Thick as a Brick.
BolderBoulder, May 29, Boulder
Register now for the BolderBOULDER which has grown to become one of the largest and most highly acclaimed 10K's in the world. Almost 1.2 million runners, joggers, walkers and spectators of all ages gather with Olympic medal winners and hopefuls, grandmothers and kids from all over the world.