Arvada Schools Guide: Public Districts, Charter Schools & Private Schools in Arvada
Posted by Greg Smith on Wednesday, September 28, 2022 at 7:46 AM
By Greg Smith / September 28, 2022
Comment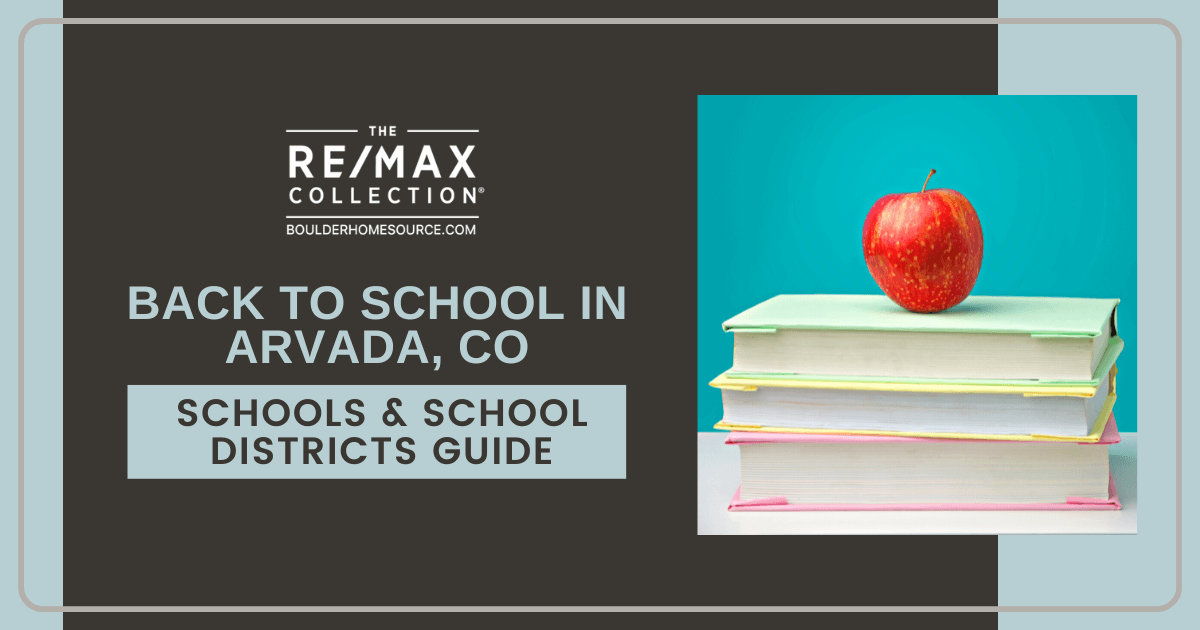 Located northwest of the city of Denver, the suburban city of Arvada, CO, is a beautiful and sprawling area in the foothills of the Rocky Mountains. Compared to the hustle and bustle of the bigger city, it's a laid-back and primarily residential community, but there are a ton of fun things to do in Arvada. It has a good mixture of public and private schools and several colleges and universities nearby. Charter schools are also popular in Colorado, so there are several to choose from. This variety in educational opportunities is part of the reason why many people are moving to Arvada, so here's a closer look at education in Arvada.
Public Schools Serving Arvada
Arvada doesn't have contiguous boundaries in many places, especially on the town's central and western edges. The boundaries are far from traditional, but that's part of the city's charm. Home buyers often come across a listing that they're surprised to find is one of Arvada's homes for sale rather than a neighboring town's! The boundaries of the schools in the area can likewise be tricky to get a handle on at first.
There are two public school districts in the area. The Jefferson County School District (Jeffco Public Schools) encompasses most of the schools in Arvada. One other school on the boundary between Arvada and Westminster's homes for sale—Tennyson Knolls Preparatory School—is in the Westminster School District, but Arvada students can also attend there. Tennyson Knolls is in a residential neighborhood in East Arvada, surrounded by lovely townhomes and single-family starter homes.
The first public school to open in Jefferson County was in the city of Golden back in 1860. The county eventually developed into 39 separate public school districts in the years that followed. This was cumbersome, so in 1950, every district in the county was eventually consolidated into the current Jeffco Public Schools.
The public schools currently available in Arvada are as follows:
51 preschools
36 elementary schools (Grades K-5)
17 middle schools (Grades 6-8)
12 high schools (Grades 9-12)
When choosing a neighborhood to move to in Arvada, it can be helpful to download a boundary map from the school district's website. Another option is to talk with a local real estate professional who knows the area well.
Arvada Charter Schools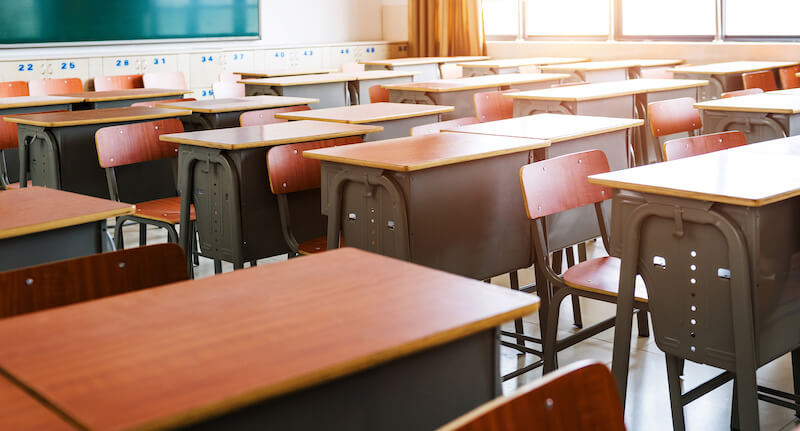 The term "charter school" is defined differently across different states. In Colorado, a charter school is a public school that follows the state curriculum and does not charge tuition. However, charter schools are different from regular public schools in several ways. Charter schools are run by parents, teachers, or community members. Curriculum and goals can vary slightly from public schools, and there are no boundaries for joining a charter school. Any student in Arvada can be enrolled in any of the city's charter schools, so long as there are open enrollment spaces.
There are five charter schools in Arvada:
Two Roads Charter School: Located at 6980 Pierce Street, Two Roads Charter School enrolls around 600 students annually in Pre-K through Grade 12. It enrolls both homeschool and non-homeschool students.
Excel Academy Charter School: This school is located at 11500 West 84th Avenue in Arvada. The Excel Academy Charter School is a K–12 school with around 500 annual enrollees.
Doral Academy Charter School: Located at 7100 Wadsworth Boulevard in Arvada, Doral Academy Charter School enrolls more than 200 students annually in grades K–8. The campus is near some of Arvada's luxury homes along Standley Lake.
Lincoln Academy Charter School: This is one of the larger charter schools in Arvada. It enrolls nearly 800 students per year at 7180 Oak Street. Lincoln Academy Charter School serves students in grades Pre-K–8.
The Early College of Arvada: The Early College of Arvada is located at 4905 West 60th Avenue in Arvada. It enrolls around 350 students per year in grades 6–12.
Arvada Private Schools
There are 42 private schools in Arvada. That's too many to list here, so here's a list of a representative sampling of the various private school options.
Faith Christian Academy: This private Christian school has separate elementary, middle, and high schools, which enroll around 950 students in total each year. Faith Christian Academy is located at 4890 Carr Street and employs more than 120 teachers, ensuring small class sizes for academic excellence. It offers 17 high school sports (boys and girls) and a solid arts and science program offering.
Colorado State Academy: Located at 7506 W 74th Place, the Colorado State Academy is nestled among the golf course homes near the Indian Tree Golf Club. It serves students in grades 4–12.
St. Joan of Arc Early Learning Center: This private school serves Pre-K and early kindergarten students at 12735 West 58th Avenue. It is operated by the St. Joan of Arc Catholic Church in Arvada and typically enrolls more than 100 students.
Shrine of St. Anne School: Located at 7320 Grant Place, the Shrine of St. Anne School enrolls more than 350 students in grades K–8. It's operated by the Shrine of St. Anne Catholic Parish in Arvada.
Maranatha Christian Center: This private Protestant school is located at 7180 Oak Street in Arvada. It typically has around 400 students enrolled every year in Pre-K–12th Grade.
Colleges and Universities near Arvada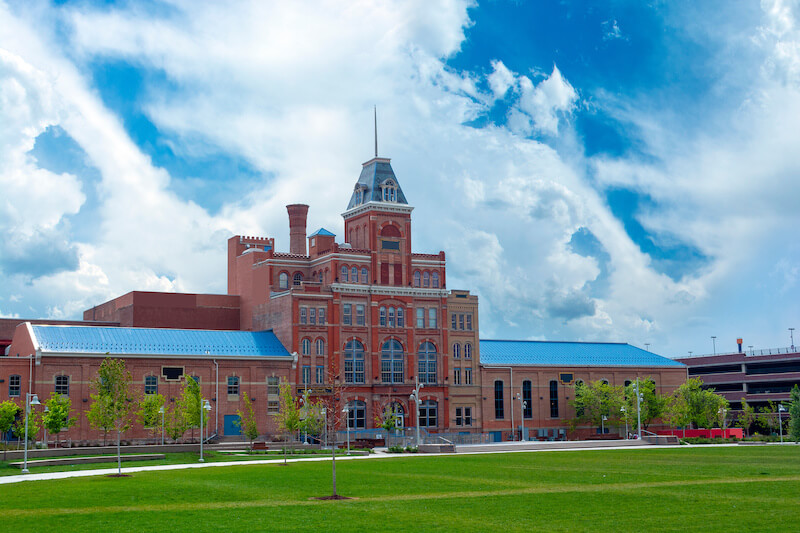 There are 34 colleges, universities, and trade schools within a 50-mile radius of Arvada. Some schools are as little as four miles from town. Here are some of the nearest offerings to Arvada.
Regis University: Regis University is a private Jesuit university in Denver, located four miles from Arvada. It has 120 degrees and programs, a 12:1 student-to-teacher ratio, and it enrolls approximately 6,000 students.
Rocky Mountain College of Art and Design: RMCAD is six miles from Arvada in Denver. It's a private four-year art and design college that enrolls around 1,600 students annually.
University of Colorado Denver: CU Denver has been in operation for more than 50 years, and it's located just seven miles from the center of Arvada. Its Architecture and Engineering schools are well-known, and the school enrolls approximately 25,000 students.
Colorado Christian University: CCU was founded in 1914 in the town of Lakewood and is just seven miles from Arvada, CO. Between its main campus in Lakewood, its regional centers, and online learners, the school has around 9,000 students enrolled. It's a private four-year religious university offering more than 200 undergraduate and graduate programs.
Colorado School of Mines: The School of Mines first opened in 1874 to support Colorado's mining industry. Today, the four-year public school enrolls nearly 7,000 students and has the world's first Space Resources graduate program.
Community College of Denver: The Community College of Denver is just a seven-mile drive from Arvada. It offers over 100 associate degree and certificate programs and enrolls around 7,000 students annually.
Education is a High Priority in Arvada, CO
Arvada offers such an excellent quality of life that it's hard to believe it's on the outskirts of a major metro area like Denver. Arvada's great neighborhoods, snowy winters, and variety of schools all make it a great place to live. Education is a high priority in Arvada, and it shows in the many educational options available for residents from childhood through college.