Which Bathroom Upgrades Produce a High ROI for Your Home?
Posted by Boulder Home Source on Wednesday, June 3, 2020 at 6:06 AM
By Boulder Home Source / June 3, 2020
Comment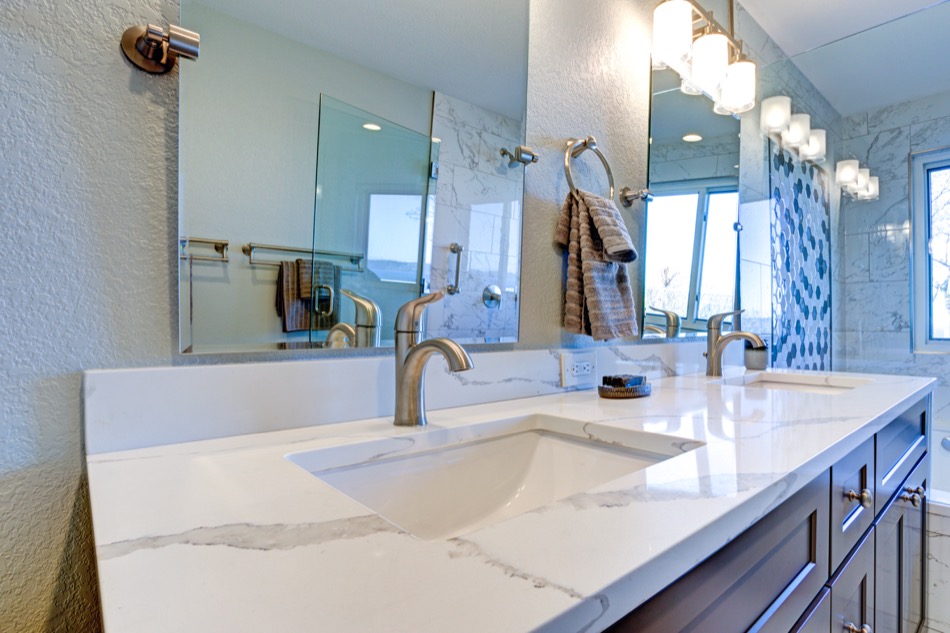 Renovating the bathroom is a necessary home improvement project for most homeowners to complete every 10-15 years. Because the bathroom is such an important part of the home, this work can often increase the property's resale value. It is difficult to estimate how much a project will affect a specific home's
value, but some tend to be more practical choices than others. These renovation ideas in particular have a high return on investment.
1. Bathroom Addition Within Existing Space
Creating a new bathroom from existing space in the home, or extending a half-bathroom into a larger one, makes a home more competitive at selling time. This depends on the number of bathrooms, with the increase from one to two having a greater return on investment than going from three to four bathrooms. The increase may not show up significantly in the appraisal; rather, the change allows a home to come up in a search for buyers looking for a higher number of bathrooms. Homes with more bedrooms and bathrooms tend to cost more, even at the same square footage.
2. Universal Design Bathroom Remodel
Most current bathrooms are not particularly accessible, especially for people who use mobility aids or who plan to age in place. A universal design remodel is not a luxury upgrade; rather, it focuses on improvements that people need in order to move around the bathroom using a wheelchair, walker, or other supports. This includes:
Doors at a minimum 36" wide
Walk-in shower with a pull-down seat and no curb
Additional space for movement between sink, toilet, and shower
Comfort height toilet with grab bars
3. Walk-In Showers
Although most home buyers expect to find at least one bathtub in the home, a preference for walk-in showers is clear. Partly related to aging in place and partly related to luxury preferences, walk-in showers provide a seamless transition. Many walk-in showers are built with high-end features like:
Natural stone walls and flooring
Full-body shower head system
Built-in lighting and sound systems
Optional sauna
Replacing a second bathtub with a walk-in shower might take years off a home that is 30 years old or more.
4. Plumbing
Replacing the plumbing tends to be a larger project than most homeowners expect, but it can still be a highly rewarding investment. People must remove the fixtures and possibly the walls and flooring to get to the plumbing, which is why it tends to remain in place unless it breaks. Older homes often have original plumbing, no matter how old. As part of a significant remodel for the bathroom, giving the plumbing a fresh upgrade can make the home look much younger than it is.
5. Fixtures
The fixtures tend to show the most age for the bathroom, whether it is a faucet or a shower-bathtub combination. Homeowners should plan to replace these at least every 15 years, with surface improvements once every 10 years. Since elements like a shower head or a toilet usually cost very little to purchase and install, homeowners can expect to recoup most or all of what they have paid. The faucets with the best return typically have a metal interior, which lasts longer. Toilets with a bidet function are becoming increasingly popular among home buyers.
Return on investment is a great reason to renovate a bathroom, because there are so many projects that fit the bill. These options help homeowners maximize their money while increasing use of their bathrooms.