The 5 Best Breweries in Boulder, CO
Posted by Boulder Home Source on Wednesday, November 6, 2019 at 6:34 AM
By Boulder Home Source / November 6, 2019
Comment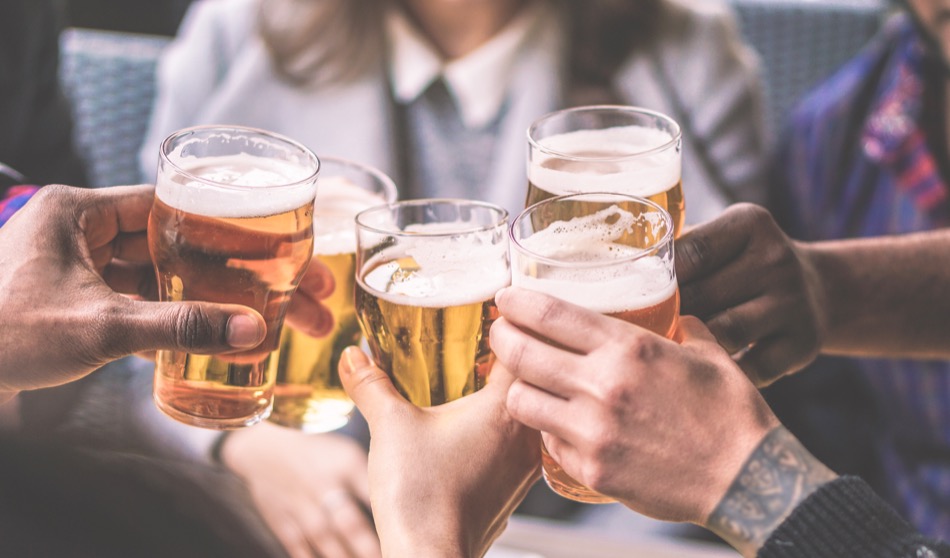 The state of Colorado produces more beer per capita than anywhere else in the nation with 300 breweries to compete with. Boulder might be small on the grander scheme of things, but there is certainly no lack of local flavors amid the craft brewery industry. Here are some palate-pleasing Colorado-made brews to have you coming back for more.
1. Avery Brewing
Avery Brewing is a hopping tap room in East Boulder typically offering two-dozen craft beers for thirsty patrons, making it one of the most popular pint stops in town. Whether one wants to stop in for a cold one or take a tour of the facilities, this taproom is a one-stop delight seven days a week. Avery Brewing's declared mentality is having "an utter disregard for what the market demands" in lieu of creating what "brewers want."
With this being said, Avery's concoctions, like the seasonal "Chocolate Mint Stout" and the yearlong favorite "Demons of Ale" series, have the attention of consumers nationwide. Those whose taste leans toward the tamer and more traditional side of beer are drawn to the "White Rascal Belgian Whet" and the impressive "Ellie's Brown Ale".
Address: 4910 Nautilus Ct N, Boulder, CO 80301
Phone: 303-440-4324
2. Boulder Beer
Clearly their brews are popular in Colorado and beyond, as Boulder Beer is recognized as the first and oldest microbrewery in the state. Boulder Beer boasts a grand taproom with a minimum of 15 of their finest drafts available every day, and guests are welcome to join brewery tours and tastings right onsite. Guests won't want to miss out on trying local faves like "Hazed", "Buffalo Gold" or one of their tasty porters or wheat beers.
What makes Boulder Beer a great place for those who might not like beer much is that it offers patrons more of a restaurant feel than a traditional brewpub vibe. They have an impressive food menu selection and a full bar, so this brewery is actually about much more than great beer.
Address: 2880 Wilderness Pl, Boulder, CO 80301
Phone: 303-444-8448
3. Upslope Brewing
While Upslope Brewing in Boulder has only been on the beer scene publicly since 2008, they have gained quite a reputation for their highly unique craft beers like "Strawberry Mint IPA". As a small-scale microbrewery, Upslope only sells their year-round beers in cans. However, Upslope beer on tap can be indulged in at either the Lee Hill or Flatiron Park taprooms right here in Boulder.
Address: 1501 Lee Hill Dr, Boulder, CO 80304
Phone: 303-449-2911
4. Twisted Pine Brewing
Those seeking premium taste at a taproom with an ever-evolving rotation of craft beers will find their answer at Twisted Pine Brewing. Twisted Pine offers dozens of unpasteurized brews, and are one of the few players on the beer scene touting pure beers. However, purity doesn't downplay on flavor, as choices like the ultra-spicy 'Killah' beer and their most popular Hoppy Boy India Pale Ale. The brewery features a rather spacious, yet cozy Ale House with a full menu and bar.
Address: 3201 Walnut St Ste A, Boulder, CO 80301
Phone: 303-786-9270
5. Mountain Sun Pubs & Breweries
"Blackberry Wheat", "Resinous Rye", and other vibrant Colorado-inspired microbrews await visitors to either of Mountain Sun Pubs & Breweries locations. This enterprise has established itself as more than just a brewery, but rather as a part of Boulder's routine existence for many. The second location in South Boulder is called Southern Sun Pub, and it boasts similar menu and beer selections. Stop for free samples or what is known as the best burger and fries in town.
Address: 1535 Pearl St, Boulder, CO 80302
Phone: 303-546-0886
When the taste buds come calling for the flavors of barley, hops and yeast delights, Boulder, CO breweries are sure to never disappoint. Check out these five favorites of locals to enjoy the best of the best.