Buying a House As a CU Boulder Student? 4 Places With Kiddie Condos Near Campus
Posted by Greg Smith on Tuesday, June 7, 2022 at 7:50 AM
By Greg Smith / June 7, 2022
Comment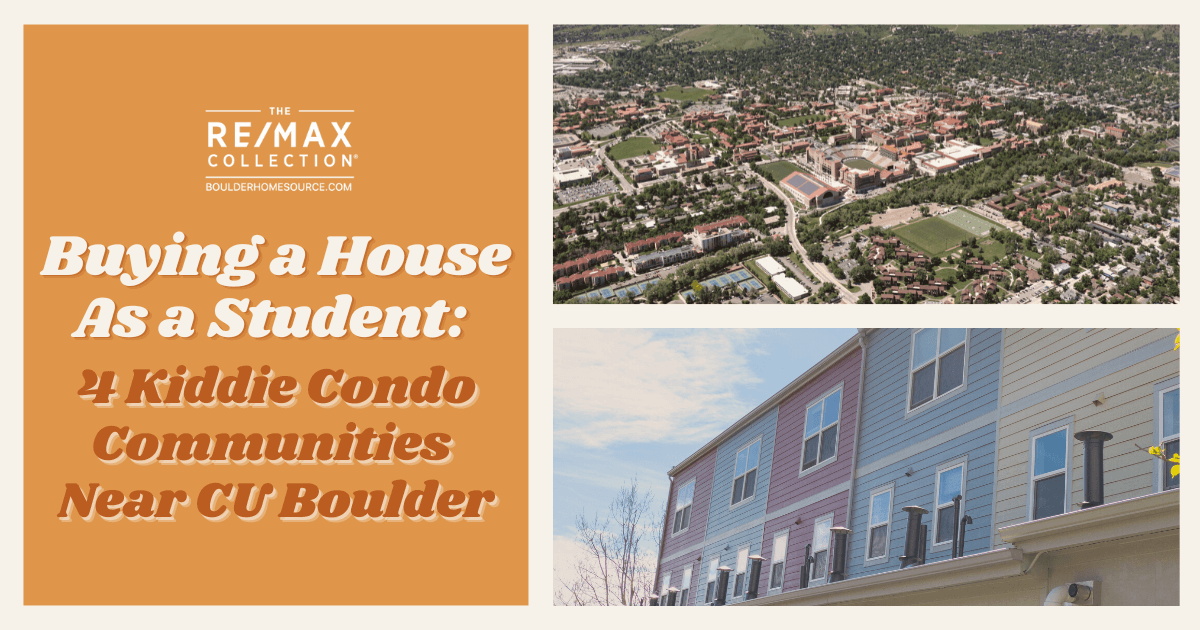 The term "kiddie condo" refers to a type of FHA loan that allows direct relatives to co-sign on a mortgage. Getting a kiddie condo is a great way to invest in real estate near CU Boulder. Furthermore, it can help the student establish credit and mortgage history, provide tax benefits, and may be resold for a profit later.
But how do kiddie condo loans work? The FHA Kiddie Condo Program allows buyers to put down about 3-3.5% on a property as if the home were a primary residence. When applying for a kiddie condo loan, income, assets, and credit from the parent and student are considered.
There are several great places to look for kiddie condos near CU Boulder that boast easy access to campus and desirable amenities both on-site and in their surrounding neighborhoods. If you're a CU student or the parent of a CU student, here are a few places where you can invest in a condo near campus using a kiddie condo loan.
Baseline Towers
Located across the street from Colorado Law, Baseline Towers features 23 condos ranging from the mid $500s to the mid $600s, surrounded by excellent amenities and equipped with modern furnishings.
Baseline Towers is the closest condo on this list to CU Boulder. The complex is a quick 6-minute walk away from CU Boulder's Wolf Law Building and less than a mile from the center of campus.
The Base-Mar Shopping Center is just as close, allowing Baseline Towers residents to access various restaurants and businesses in a quick walk across the street. Enjoy popular chains like Starbucks, Taco Bell, and Wendy's alongside local joints like Brewing Market Coffee, May Wah, and The Taj.
Each condo in Baseline Towers features a private balcony perfect for relaxing outside, container gardening, or hosting guests outdoors. The north and west sides of the building overlook plenty of greenery and the open fields near New Vista High School. Additionally, each condo has in-unit laundry facilities, making them desirable to tenants if you decide to rent out your kiddie condo later on.
The Peloton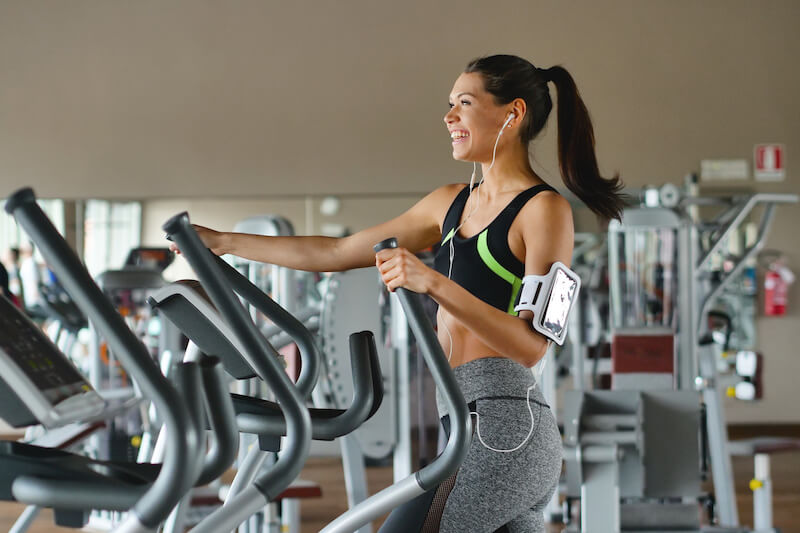 Just a quarter-mile north of CU Boulder's East Campus, Peloton condos for sale are spacious suites priced from the high $600s to the mid $900s. They boast plenty of nearby attractions and luxurious on-site amenities.
Located on Arapahoe Avenue, The Peloton is a brief 5-minute walk away from the CU Boulder East Campus and an even shorter drive to the main campus. The Peloton offers plenty of services and restaurants on-site, but there are also various businesses on the way to CU Boulder. The Sunrise Center features grocer King Snoopers alongside several other shops and restaurants.
The ground floor of The Peloton offers several restaurants and businesses. Naked Lunch boasts seasonal and organic sandwiches, Dry Storage features specialty flours and baked goods, and the award-winning Basta offers Peloton residents priority reservations for upscale Italian fare.
The Peloton has some of the best amenities to offer near CU Boulder. Catch a film in the screening room or enjoy a game of cards, billiards, or ping pong in The Peloton's clubhouse. Or head up to the roof to enjoy the year-round heated pool, two hot tubs, and the outdoor kitchen, complete with a fire pit and grilling area. The Peloton's fitness center offers equipment for various exercises, including yoga and spin. Additionally, this pet-friendly condo provides a dog park.
Want to live in a condo near the University of Colorado Boulder? Browse all the latest listings of condos near UC Boulder.
Nickel Flats
Just under a mile north of CU Boulder East Campus lies Nickel Flats, a boutique condo complex with upscale studio and one- or two-bedroom condos ranging from the low to mid $400s and near numerous impressive amenities.
Nickel Flats is just a 3-minute drive away from CU Boulder's East Campus and only 6 minutes away from the main campus. The condo complex is next to Goose Creek Greenway, a 2.7-mile concrete path perfect for biking or strolling around Boulder. Nickel Flats also provides its residents with year-round bus passes to help them get around town. Use these at the nearby RTD transit center just a half-block away.
The condos at Nickel Flats feature open floor plans and modern designs with clean interior finishes. Take the elevator up and look for quartz countertops, stainless appliances, and tile backsplash. The master bedroom comes equipped with a spacious walk-in closet. Meanwhile, a private deck provides a great view of the nearby area and a space for enjoying the outdoors. Want to get outside with the neighbors? Every floor offers an outdoor community space for socializing.
Many businesses welcome patrons near Nickel Flats. Residents can easily walk to restaurants like Shamane's Bakery, Roadhouse Boulder Depot, or Fresh Thymes. Check out the East Mapleton Ball Fields, Mapleton YMCA, or Boulder Rock Club for nearby exercise opportunities.
Grove Creek
Grove Creek is a small condo complex with just eight one- and two-bedroom units spread across three stories. Aptly named for its picturesque creekside location, Grove Creek features cozy condos ranging from the high $500s to the low $600s in one of the most walkable parts of Boulder.
The attractive brick building offers one- and two-story condos and has a townhouse feel. Each unit comes with a patio or balcony offering great views of the nearby mountains or creek. Residents can access the creek using a private gate on-site. Additionally, in-unit hookups for laundry mean there is little need for trips to the laundromat.
Grove Creek is only slightly more than a half-mile from CU Boulder's Norlin Library, and there are countless other great attractions within the condo's walking distance. Several restaurants are just around the corner, including Brooklyn Pizza, Lonchera Los Paisas, and Thrive. The pedestrian-friendly Pearl Street Mall is a couple of blocks north of Grove Creek and features numerous businesses, including restaurants, apparel stores, and various specialty shops. Residents can also enjoy art installations at several nearby galleries, including the Boulder Museum of Contemporary Art and the 15th Street Gallery.
Buying a Kiddie Condo Near CU Boulder
If understand the risk as a parent, investing in a kiddie condo near campus can set you and your college-aged student up for real estate success. Kiddie condos provide an excellent opportunity to bolster credit, create mortgage history, and see capital gains. These condo complexes near CU Boulder would make great kiddie condos due to their proximity to the university, attractive finishes, and numerous amenities both on-site and in the surrounding neighborhood.