Best Home Flooring Options For Your Home
Posted by Boulder Home Source on Friday, January 11, 2019 at 12:53 AM
By Boulder Home Source / January 11, 2019
Comment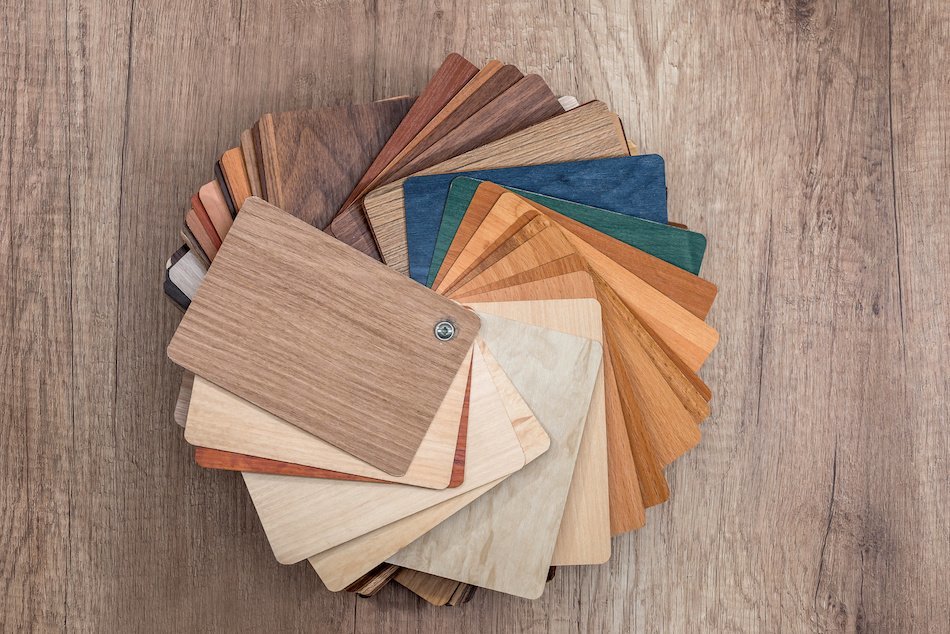 When renovating a home, it may be a good idea to consider a new floor. There are many different varieties that can fit a wide array of different lifestyles and needs, but some homeowners may be left wondering how to pick the one that is best for their home. For those homeowners, her are five of the most popular different flooring options for homes and how they can be bet be used.
Installing Carpet Flooring
For homeowners who like a floor that is easier on their feet, carpet has always been a popular option. It comes in just about any color or pattern, so it can easily fit into nearly any living room or bedroom, and it can also fit nearly any budget. The biggest downside of carpet is that it has a tendency to hold in allergens, so people who are sensitive to dirt and dander would find it in their best interest to pick a different material.
Installing Hardwood Flooring
For a timeless look, hardwood floors are a classic that will never go out of style, much like classic landscaping lending itself to a home's curb appeal. Hardwood is easy to clean and durable when it comes to day to day wear. While hardwood floors are one of the more expensive options, they also have the added advantage of potentially adding value to a home when it's time to sell it, so that alone can make it a good choice for some homeowners. Hardwood can fit into nearly any room, but it's best to avoid laundry rooms and bathrooms.
Installing Tile Flooring
Like hardwood, tile is a durable and versatile material for floors, and like carpet, it comes in a wide variety of colors and styles that can allow it to fit with any aesthetic. While tile is durable and should be difficult to damage, if something does happen to fall and crack it, it's difficult to replace the broken tile because of how it's installed. Tile can be a good addition to bathrooms, kitchens, and other rooms that see a lot of moisture and spills.
Installing Vinyl Flooring
Sometimes, a homeowner wants to stick to a budget or just wants to be cost effective, and for that, vinyl can be a good choice. Vinyl is softer than options like hardwood and tile, but not as soft as carpet, so it can also be a good choice for people with allergies as it doesn't hold in dirt and dander. Vinyl's biggest downfall is that it can be fragile and may rip if furniture is moved across it haphazardly, but if taken care of, it can be a good choice for common areas, kitchens, and so on.
Installing Concrete Flooring
With the right type of flooring, you can improve the appearance and function of your home. Both concrete and linoleum are fantastic flooring options for busy homes. These flooring options look great in every room and clean up nicely with very little effort.
Concrete and can mimic the appearance of many different types of flooring. With concrete, you just have to utilize stencils and stain to match the appearance of marble, granite and other stone flooring with ease. The concrete can even be made to look like exquisite brickwork with the right stenciling tools and techniques.
Installing Linoleum Flooring
In recent years, linoleum manufacturers have started to take the same approach by making their products look like other types of flooring. The linoleum can be made to look like hardwood and tile in a wide range of colors. Unlike these materials, linoleum is really easy to clean and looks nice without a lot of maintenance.
Installing Bamboo Flooring
A more cost-effective substitute for hardwood, bamboo is also more eco-friendly because bamboo is a highly renewable resource that takes only a fraction of the time to grow to the point where it can be harvested when compared to trees. Bamboo can give homeowners the look of hardwood floors, but Lyons homeowners interested in it should know that because it isn't a hard wood, bamboo is damaged much more easily. However, if taken care of, it can be a good choice for any room where hardwood floors would fit.
These are just five of the different popular flooring options on the market. For more information about these and other materials available for homes, be sure to consult a flooring expert at a local hardware store who will be able to give the best advice possible for the project and home.