The Best Ice Cream Places in Boulder, CO
Posted by Boulder Home Source on Wednesday, October 9, 2019 at 9:58 AM
By Boulder Home Source / October 9, 2019
Comment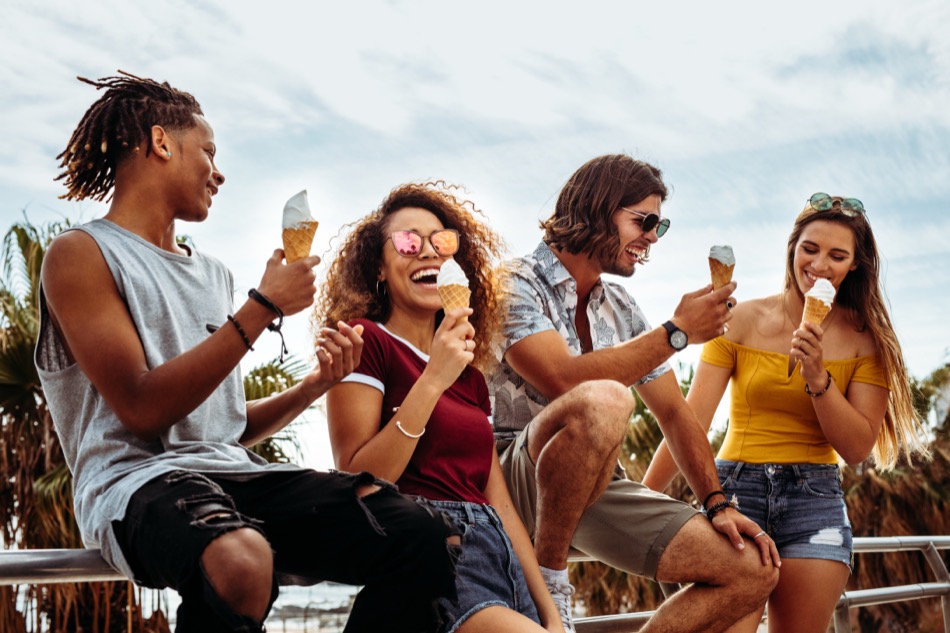 Ice cream in Boulder is a treat that few people can resist. This city may not be the biggest in the world, but it's certainly made a name for itself when it comes to its culinary fare. Whether visitors are walking up and down a mountain or up and down Pearl Street, there are plenty of reasons to stop and refuel with a scoop of chocolate chip or strawberry. Those looking for the creamiest and most inventive concoctions will definitely want to keep the following shops in mind in Boulder, CO.
Glacier Homemade Ice Cream
Glacier has been around since 2001 due to the commitment to quality in every batch of ice cream, sorbet, and gelato they make. The owners are dedicated to using the best in local ingredients and to getting their hands dirty in the kitchen. If the staff is serving a citrus ice cream flavor, visitors can bet that the lemons were squeezed earlier that day by hand. Visitors are amazed at the true variety of options here. Whether a person is looking for sea salt caramel or key lime pie, they'll find something to satisfy their cravings at Glacier.
Address: 3133 28th St, Boulder, CO 80301
Sweet Cow
Sweet Cow is a local chain that is both fun to visit and delicious to try. Visitors are treated to 24 varieties every day, plus the flavors change every two weeks, so there's always a new reason to drop by. (There are also nine staples on the list, so those who like traditional flavors will be just as happy.)
This place is known for its friendly service and environmentally friendly policies. All the ice cream is made in small batches on-site and served fresh. Every ounce of milk and gram of sugar they use is tested before it winds up in the ice cream. Those who would prefer to skip the dairy can choose from four sorbet options.
Address: 2628 Broadway, Boulder, CO 80304
Kilwins
Kilwins is located in Downtown Boulder on Pearl Street, making it a great place to stop when people need a little pick-me-up after shopping. The range of flavors includes both traditional flavors and out-of-the-box concoctions just waiting to become classics. Kilwins offers more than just amazing ice cream and innovative sherbet flavors. There are also plenty of home-made chocolates, fudge, and candies to sample. Kilwins has a number of locations around the country, and the business has managed to stretch so far because the staff values the quality of the items they produce.
Address: 1430 Pearl St, Boulder, CO 80302
Gelato Boy
Gelato Boy is a place to try some of the most authentic gelato flavors in all of Boulder. Originally Fior di Latte, this Italian phrase technically means flower of milk, but it can also be used to refer to a type of gelato with very few ingredients. All the chef needs to do is gather dairy, sugar, and starch before they're able to start producing this Boulder staple. To make a really great batch, the chef has to find the best milk in the city, a task that this location takes seriously.
But as much as Gelato Boy prides itself on its dairy, it also serves up plenty of non-dairy flavors as well. Here are just a few they've offered in the past:
Forest Berry
Cantaloupe
Milk chocolate chunk
Strawberry avocado
Thai iced tea
Whether it's a sorbetto or a coconut- or soy-based gelato, everyone can find a flavor that works for them here.
Address: 1433 Pearl St, Boulder, CO 80302
Getting ice cream in Boulder is just one way to experience more in the city. Not only can people taste the difference between unique styles, but they also have the chance to talk to the staff who serve up the scoops with a smile.