6 Best Lakes Near Arvada: What to Know Before Visiting Arvada's Lakes
Posted by Greg Smith on Thursday, February 9, 2023 at 8:43:30 AM
By Greg Smith / February 9, 2023
Comment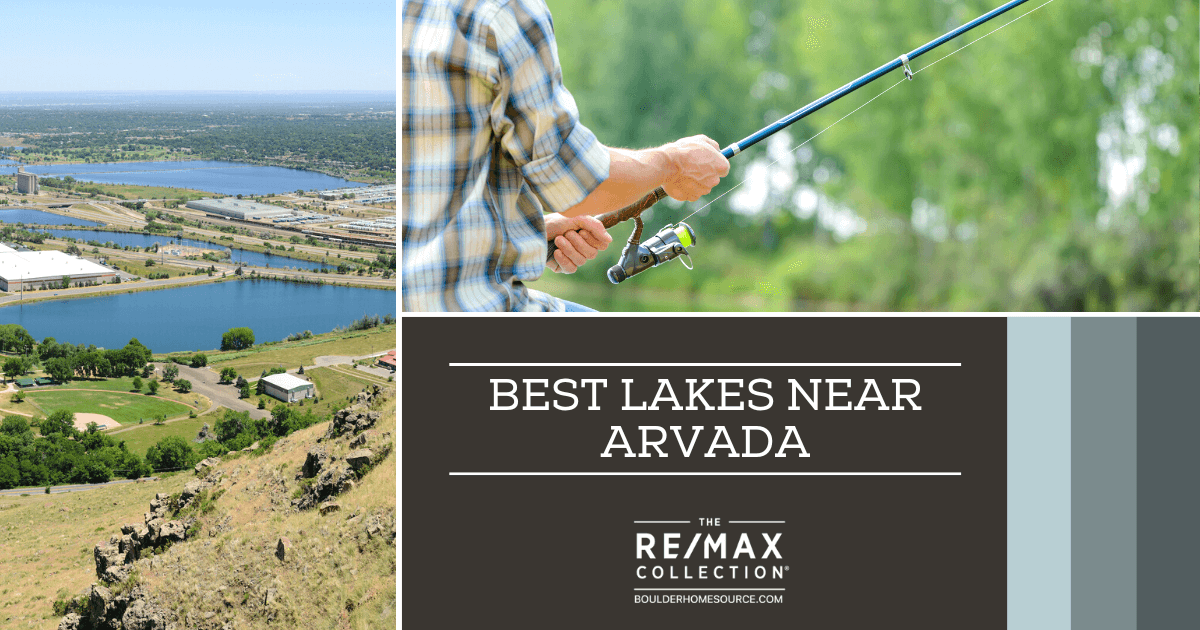 While the phrase "Great Lakes" is usually associated with the five gargantuan lakes along the US-Canada border, several other places throughout the country also have beautiful lakes. One such place is the city of Arvada, Colorado, part of the Denver metropolitan area and situated just northwest of the Mile High City.
With just over 120,000 residents, Arvada is Colorado's seventh-largest city, yet it feels much more like a quiet mountain town—and has the scenery to match. Between its historic downtown, an abundance of trails and open natural spaces, and proximity to several lakes, Arvada is a paradise for outdoor lovers. Here are some details about six of the best lakes nearby to prepare anyone visiting, living in, or moving to Arvada!
Tucker Lake
Some eight miles west-northwest of Arvada is Tucker Lake. Nestled in Quaker Acres, a short drive from many of the area's new construction homes, this 66-acre lake offers fishing, camping, and multi-use trails. Tucker Lake also has lovely scenic views of the Front Range just north of Golden, Colorado, as well as of other landmarks such as Eldorado Mountain, Bear Peak, and South Boulder Peak.
Surrounding the mostly circular lake is a popular 1.4-mile loop trail for walking, hiking, bicycling, and birdwatching. It's considered an easy route and takes an average of less than a half-hour to complete. The trail is paved in some sections, offering great terrain for feet, bicycles, and snowshoes. Dogs are welcome and can be off-leash on some parts of the Tucker Lake Trail.
Standley Lake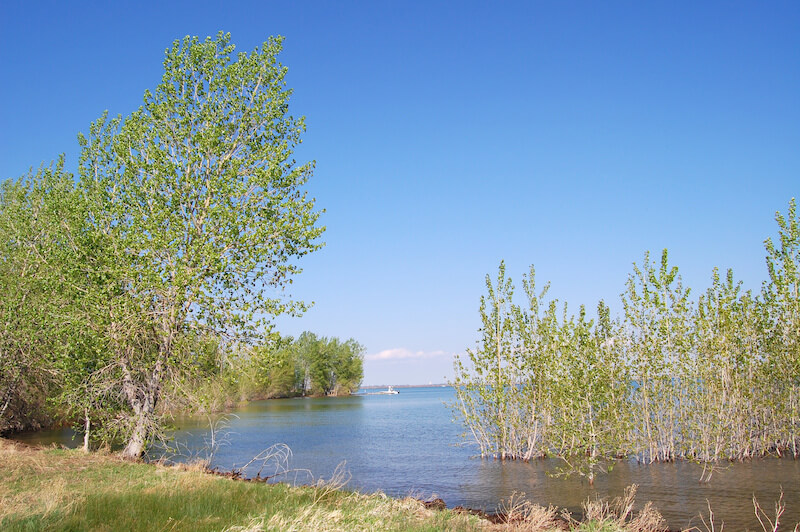 A 1,200-acre reservoir near Westminster, Standley Lake is approximately eight miles north of Arvada. Aside from providing opportunities for outdoor recreation, Standley Lake also serves as the water supply for Westminster, Northglenn, and Thornton. The lake is also the crown jewel of the famous 3,000-acre Standley Lake Regional Park.
Standley Lake also offers numerous recreational activities to suit every interest, including bicycling, camping, hiking, swimming, kayaking and paddleboarding, and wildlife watching. Visitors can go fishing and powerboating on the lake with appropriate permits, and paddleboat rentals are available. The park also has several picnic areas and covered pavilions, many reservable for groups,
The park—one of the best parks in Arvada—is open year-round, and its hours are from 6:30 a.m. to 8:00 p.m. Monday through Saturday and 9:00 a.m. to 8:00 p.m. on Sundays. Daily passes are available for $7, annual day-use permits are $65, and discounts are available for seniors, the military, and people with disabilities.
Faversham Lake
Located approximately 3.5 miles northwest of Arvada in the nearby city of Westminster, Faversham Lake is a small lake surrounded by a popular park of the same name. Faversham Park is 18 acres and includes several amenities for visitors to enjoy, including basketball courts, barbecue grills, softball fields, two pavilions (one of which is reservable), picnic tables, a playground, and a fishing dock. Bluegill is the main attraction in the pond, and fishing here is especially popular in the summer and fall months.
Surrounding Faversham Lake, there's an easy, nearly flat 0.6-mile loop trail. Most people can complete this short and sweet route in just 10–15 minutes, and it's suitable for just about everyone. Open for running, walking, and biking, the trail (and the lake itself) is well-loved by locals for being a quiet and serene reprieve, and if you're moving to Westminster, it's a great way to get some familiarity with the area. The Faversham Lake Loop trail is open year-round from 5:00 a.m. until 11:00 p.m., and leashed dogs are always welcome.
Leyden Lake
About seven miles northwest of Arvada sits Leyden Lake, a small reservoir surrounded by a 1.8-mile loop trail. The Leyden Lake Loop Trail is an easy route, considered a lengthy but leisurely neighborhood walk that's rarely, if ever, crowded. It's relatively flat and typically takes 30–40 minutes to complete. The trail is open to people walking their pets, but they must be leashed.
Besides the walking trail, Leyden Lake also offers picturesque views of the nearby foothills and fishing. Anglers have reported finding carp, rainbow trout, and brown trout. Although the lake is open to the public, it's always a good idea to check on current conditions with Colorado Parks and Wildlife.
Harper Lake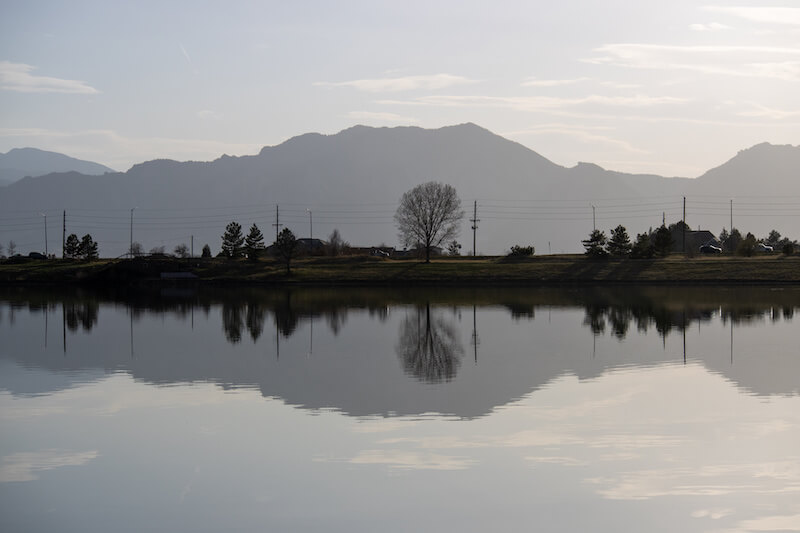 Particularly scenic Harper Lake is located within the Leon Wurl Wildlife Sanctuary in Louisville, Colorado, approximately 15 miles north-northwest of Arvada. Visitors can partake in several activities at the 29-acre park, including fishing (valid licenses required for anyone over 18), boating, hiking, biking, and birdwatching. Because the lake is situated within a wildlife sanctuary, dogs are not permitted on the one-mile loop trail.
It's widely known that there's great water recreation in Boulder, but it can also be found closer to Arvada. Besides the expansive views of the Rockies, Harper Lake is also a popular spot for motor-less boating, including canoeing, kayaking, row boating, and paddle boarding. Boat permits are required and are available online from April 1–September 30. However, note that Harper Lake's official boating season runs from May 1 until the first ice forms in the winter, typically in early to mid-November, and the lake itself is open year-round. Visitors especially enjoy watching the Model Yacht Club races at the park on Saturdays.
McKay Lake
Picturesque McKay Lake is a smaller 62-acre lake situated approximately 17 miles northeast of Arvada in nearby Westminster. This lake offers several outdoor activities, including fishing and non-motorized boating. Various fish species have been continuously reported in the lake, including bluegill, bass (largemouth and small mouth), carp, crappie (black and white), and yellow perch. McKay Lake offers multiple opportunities and locations for fishing, including piers and docks for bank and fly fishing.
McKay Lake serves as the focal point of the McKay Lake Open Space, which is a short distance from a variety of Westminster townhomes and single-family homes and includes a 1.7-mile trail loop. With a negligible elevation difference and a well-marked path, this trail is an easy route that takes approximately 30 minutes to complete. The trail is equally popular with bicyclists, walkers, and runners, and it's also accessible for wheelchairs, strollers, and wagons.
Water Fun Everywhere in Arvada
Although it's common for Arvada residents to commute to nearby Denver for just about everything, this city is much more than just a bedroom community. Arvada's best neighborhoods make accessing the area a breeze, and it's conveniently located near several scenic, undeveloped outdoor spaces centered around lakes offering a variety of outdoor activities.
Whether you're a swimmer, a boater, an angler, or someone who loves being near the water, there's never a shortage of things to do in Arvada—plus, you're never more than a short drive from several lakes framed by Rocky Mountain backdrops.