Best Places to Get a Midday Meal in Boulder, CO
Posted by Boulder Home Source on Wednesday, March 11, 2020 at 4:24 AM
By Boulder Home Source / March 11, 2020
Comment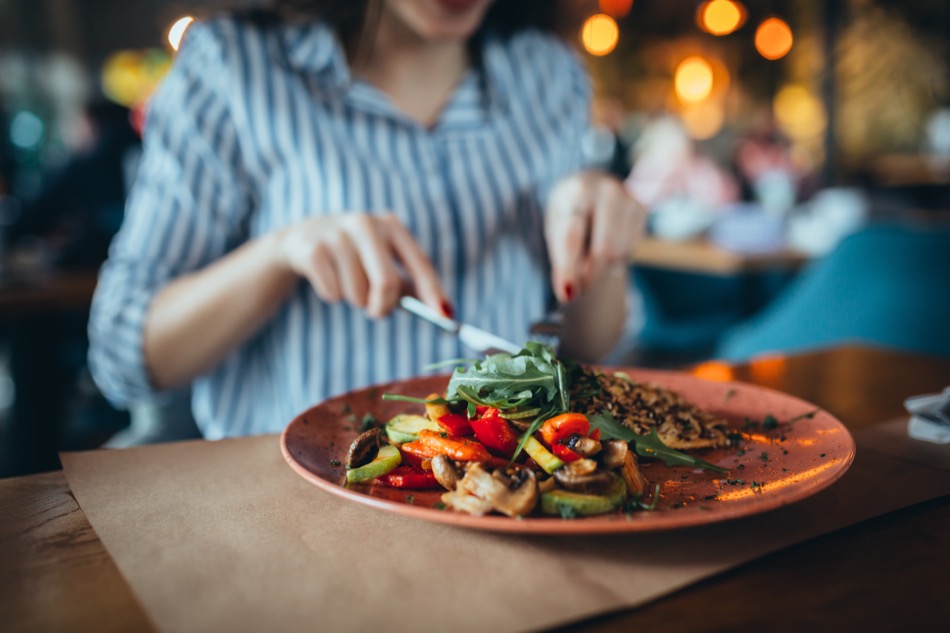 Lunch is by far the best way to get a midday recharge, and there is no shortage of exceptional places to grab a bite. From quick counter service to lunches concluded with elegant tea service, Boulder's lunch options abound, and these are some of the most highly regarded by locals and visitors alike.
Boulder Dushanbe Teahouse
Address: Boulder Dushanbe Teahouse, 1770 13th St., Boulder, CO
Even if hot herbal nectars aren't a staple beverage, the Boulder Dushanbe Teahouse is a city landmark and one of the most stunning buildings around. World-class Middle Eastern food and formal tea sittings are available daily at lunchtime for patrons to enjoy beneath the intricately adorned kaleidoscope ceilings and stained-glass windows.
Situated perfectly alongside Central Park's Boulder Creek, the teahouse is a popular tourist stop due to its great food, rich history and tremendous beauty. Originally constructed in Dushanbe, Tajikistan by hand, the teahouse was gifted to the city to symbolize cultural exploration and international friendship as sister cities.
The Hungry Toad
Address: The Hungry Toad, 2543 North Broadway, Boulder, CO
Looking for a casual lunch-in-a-pub environment? Check out The Hungry Toad, where classic American meets English fare along with good chiding over the action on the big screen TVs. Just down the street from the Pearl Street Mall in North Boulder, satisfy just about any craving for juicy burgers, chicken wings or mouth-watering fish and chips at the Hungry Toad. This is the perfect place to stop in after a hike on Centennial Trail for a cold one on the outdoor wraparound porch while soaking in the views.
Zoe Ma Ma
Address: Zoe Ma Ma, 2010 10th St, Boulder, CO
Now this is a cozy Colorado eatery that even mama will get behind, as Zoe Ma Ma was opened by a son who loved his mother's cooking so much, he invested in this space for the sharing of her homemade recipes. Far beyond what Americanized Chinese food has to offer, each authentic dish is crafted with organic noodles, natural meats, cage-free eggs and fresh ingredients. Leading the way in paying fair wages to staff, there is a no-tipping policy at Zoe Ma Ma, and the eatery offers a nice selection of vegan dishes as well.
Chautauqua Dining Hall
Address: Chautauqua Dining Hall, 900 Baseline Rd, Boulder, CO
With well over 120 years of history serving up American and French-fusion foods, Chautauqua Dining Hall is another unique lunch location in Boulder. Those seeking a more refined experience will find the enchanting views from the Chautauqua Dining Hall to be as fulfilling as the savory fare. Open year round, patrons come here for fantastically prepared fresh bistro cuisine for breakfast, lunch and dinner. Not hungry? Stop in for a fresh brew or refreshing drink after a day's hike in the Flatirons.
Ado's Kitchen & Bar
Address: Ado's Kitchen & Bar, 1143 13th St, Boulder, CO
Scrumptious any time of day, Ado's Kitchen & Bar is a lunch hot spot in Boulder that eases towards fine dining—without the high price tag. To boot, there are lots of vegan and gluten free menu items, and chefs are always willing to meet dietary needs whenever possible. Want versatility in menu items? Ado's cannot be beat with options in the genres of Spanish, Asian, American, Italian and many fusion innovations.
Hungry for the best lunch in Boulder, CO? Follow your taste buds to any of these local hot spots and satiate your stomach's whims.