8 Best Neighborhoods in Arvada: Where to Live in Arvada
Posted by Greg Smith on Wednesday, May 25, 2022 at 5:05 AM
By Greg Smith / May 25, 2022
Comment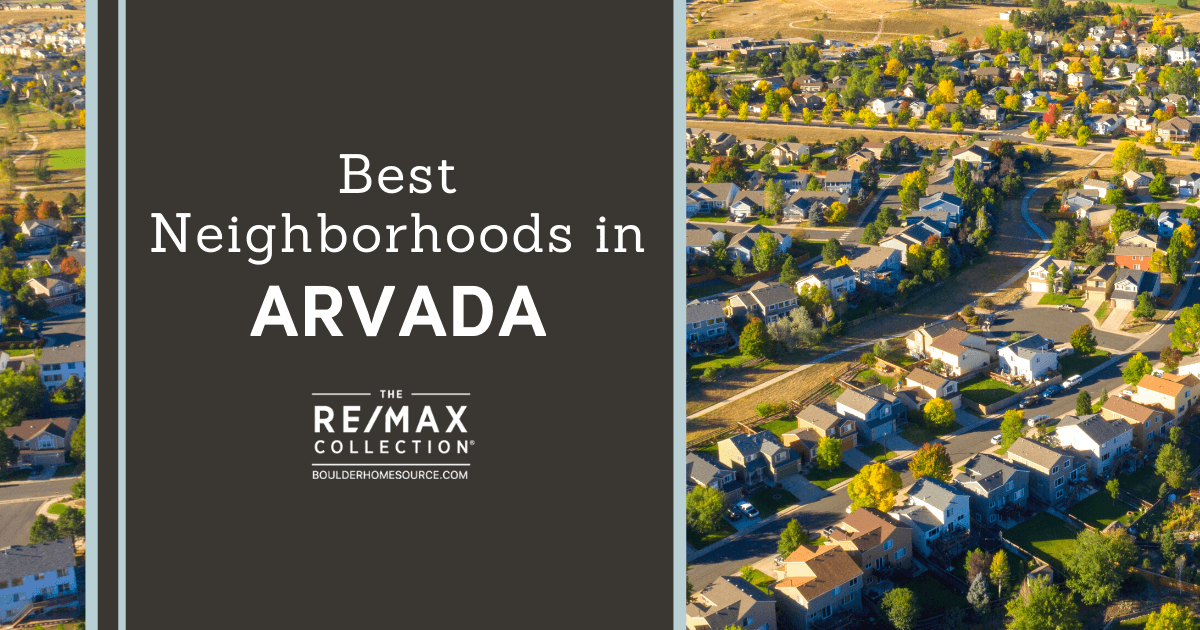 Located near the Rocky Mountains, the best local employers, and a plethora of outdoor activities, Arvada homes for sale are surrounded by the best of Colorado. Situated between the Boulder community and the city of Denver, Arvada is a convenient commuter city at the foot of the Front Range. However, its fantastic amenities and strong local economy allow it to stand out. People moving to Arvada will be pleased to find fantastic communities at price points matching any budget. Keep reading to learn about the eight best neighborhoods in Arvada.
Olde Town Arvada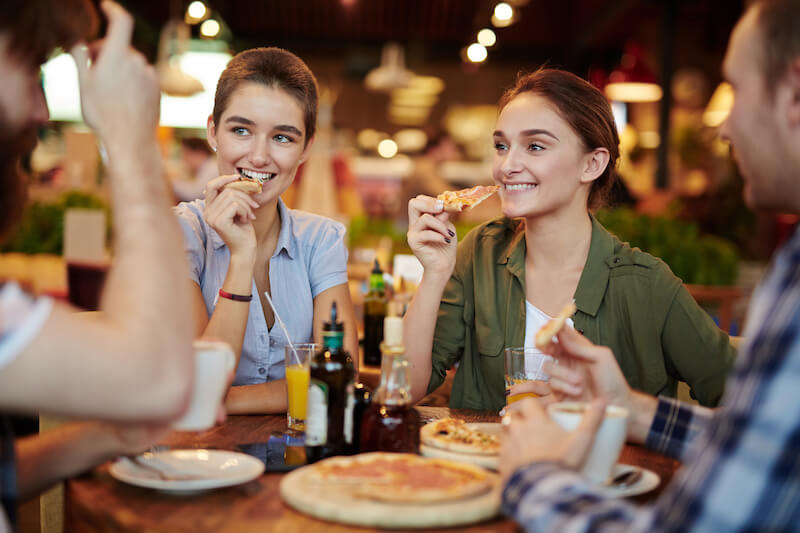 Historic Olde Town Arvada is the heart and soul of this exciting city. Set along the town's east side adjacent to the Wadsworth Bypass/State Route 121, it serves as Arvada's business district. Due to numerous historical sites, it's even listed on the National Register of Historic Places. It's one of Arvada's most walkable neighborhoods, with nearly everything residents could need just a few blocks away, from local shops to national big-box stores.
Olde Town Arvada real estate consists of a mix of condominiums and single-family detached homes. Condos can start as low as the $300,000s, providing lower-budget buyers an option in the community. However, most single-family homes start north of half a million dollars, with the majority ranging from the high $500,000s to the high $800,000s. These are often built in the bungalow or farmhouse style.
It's also home to some of the town's best restaurants and bars, primarily set along Olde Wadsworth Boulevard and other nearby main roads. These include the "school-turned bistro" School House Kitchen and Libations or Indian favorite Yak and Yeti Restaurant and Brewpub. In addition to easy access to local highways, neighborhood residents also enjoy the Olde Town Arvada RTD station, which whisks commuters into Denver in just minutes.
Olde Town Arvada Amenities
Arvada's business district
Walkable to restaurants, shops, nightlife
Olde Town Arvada rail station
Spring Mesa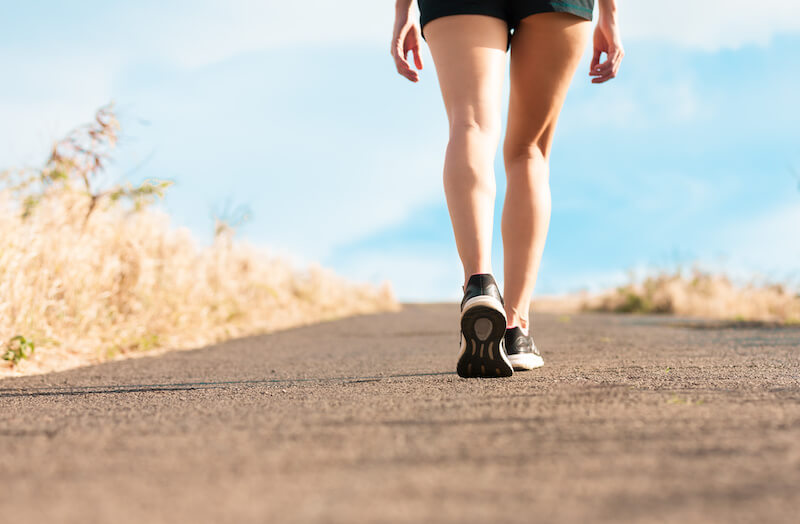 Those looking to take advantage of Arvada's gorgeous open spaces may find the home they're looking for in the Spring Mesa neighborhood. This established development is set in the foothills on the west side of town, making it easy to get away to the mountains for outdoor fun. There are also plenty of great natural places to explore right around the community, with trails that connect to numerous others leading to local bodies of water, into town, or into the wilder areas close to the mountains. In addition, owners can enjoy the peace and quiet of an entirely residential neighborhood while knowing they're only a few minutes by car from some of Arvada's best restaurants, shops, and employment centers.
Spring Mesa homes for sale are hallmarked by their sprawling floor plans, with some topping 5,000 square feet of living space. These spacious single-family homes typically include four to six bedrooms and a similar number of bathrooms. Most sell for between $1.25 million to more than $1.5 million. Homes have high-end finishes like granite countertops, hardwood flooring, custom light fixtures, and covered patios.
Spring Mesa Amenities
Spacious single-family homes
Community park
Easy access to Tucker Lake, trails, open space
Whisper Creek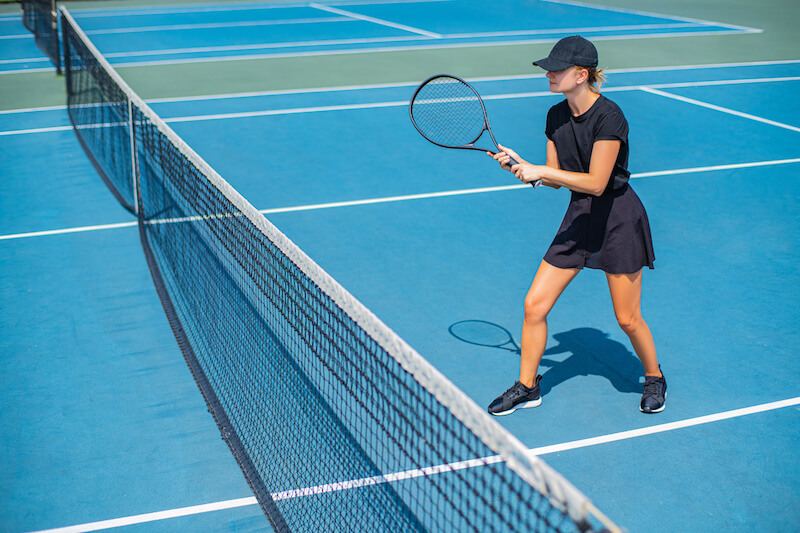 Whisper Creek is one of the top Arvada neighborhoods for those who love the great outdoors and having fun right in their community. More than a third of this relatively newly developed northern Arvada neighborhood comprises open spaces, including numerous parks and walking trails. The area is also full of community amenities, centered around the clubhouse complex, featuring a pool, playground, tennis courts, and a park with sports fields. Meanwhile, residents can also take care of their everyday shopping and errands at numerous shops along Indiana Street and Candelas Parkway and enjoy local restaurants like food hall Freedom Street Social.
Homebuyers looking at Whisper Creek real estate will find a combination of traditional single-family detached homes and more innovative semi-attached properties. The latter houses share some walls with an additional home, allowing more homes to be built in the same subdivision. As a result, these semi-attached two-bedroom homes can be found for more affordable prices than others in the neighborhood, typically in the mid-$500,000s to the mid-$600,000s. Those who prefer a traditional detached four- to five-bedroom home will find listings starting in the $800,000s and reaching $1.25 million or more.
Whisper Creek Amenities
Significant open/green spaces
Community clubhouse
Swimming pool
Tennis courts
Sports fields
Playground
Allendale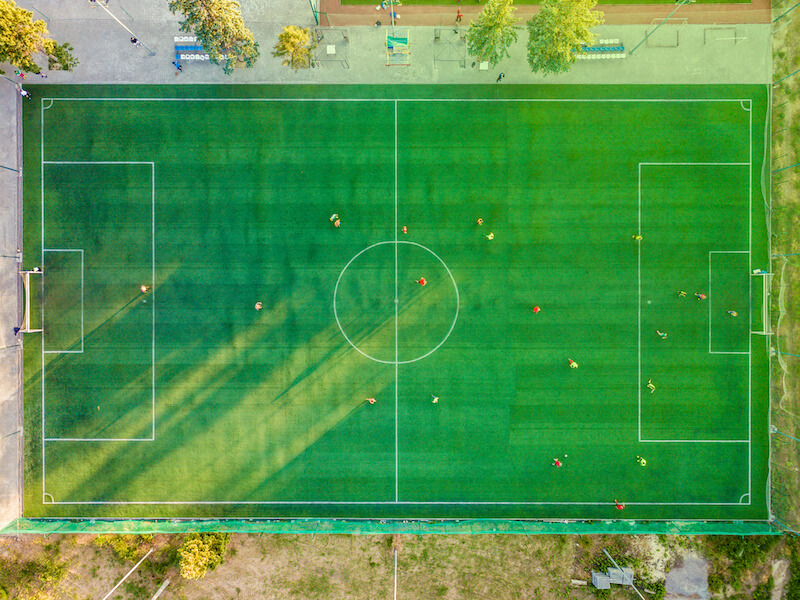 One of the closest Arvada communities to Denver, this large neighborhood offers various housing, businesses, green spaces, and local services. More than a thousand homes are set within Allendale, bounded roughly by West 64th Avenue, Ward Road, West 56th Place, and Kipling Parkway.
Most homes were built from the late 1950s to the early 1970s. Most of Allendale's shopping and dining options are located on the community's northwestern edge, at Ward Road and 64th Avenue. These include spots for everyday errands like The UPS Store and King Soopers and local favorites like El Tequeleño's Mexican food and the burgers and live music of Rockabillies. Parks are located throughout Allendale, but the most outdoor amenities are found along West 58th Avenue, with the Stenger Sports Complex and Lutz Sports Complex.
Real estate in Allendale consists of a mix of condos, townhouses, and single-family detached homes. On the low end, two- to three-bedroom condos can be found in the mid-$200,000s to the mid-$300,000s. Townhouses or older, smaller single-family homes start in the high $300,000s but can reach as much as the high $700,000s for larger or more recently updated houses. These range from smaller than 1,000 square feet to more than 2,500 square feet of living space.
Allendale Amenities
Shopping/dining complex at Ward Rd/W 64th Ave
Stenger Sports Complex
Bridgeside Park
Allendale Park
Quaker Acres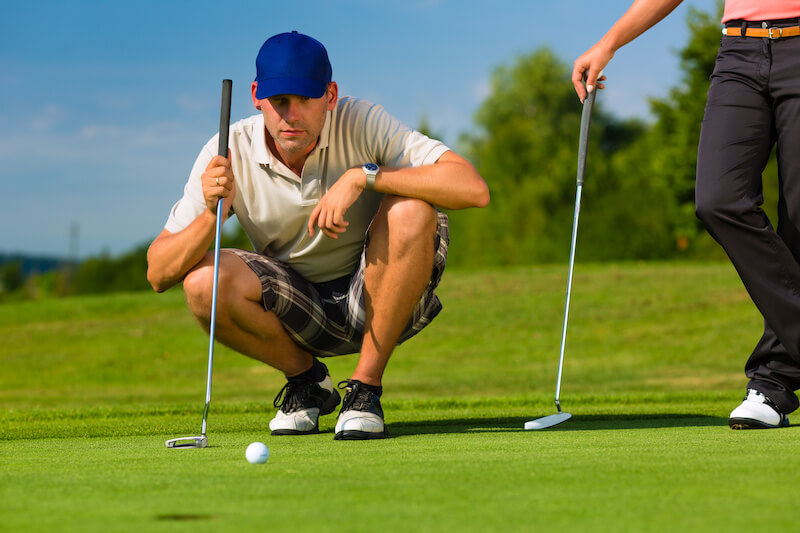 Quaker Acres is located west of Quaker Street and north of West 72nd Avenue. Like other western Arvada communities, those who enjoy getting outdoors will find a home they love in this community. Numerous trails lead to Tucker Lake and Blunn Reservoir, providing opportunities for various activities. Golfers will also love life in Quaker Acres, as the community is only a stone's throw (or an average iron shot!) from West Woods Golf Club. While the neighborhood itself is surrounded primarily by residential areas and open space, it's still just a few short minutes by car to the heart of Arvada, along with an easy trip into Denver as well.
Homes for sale in Quaker Acres are typically spacious single-family detached houses in various styles, built on larger lots of up to a half-acre. Most include three to five bedrooms and a similar number of bathrooms, spread over 3,700 square feet of living space. Homes tend to sell from the low $700,000s to $1 million or more.
Quaker Acres Amenities
Larger lots
Close to numerous trails/outdoor recreation opportunities
Quaker Acres Park
Village of Five Parks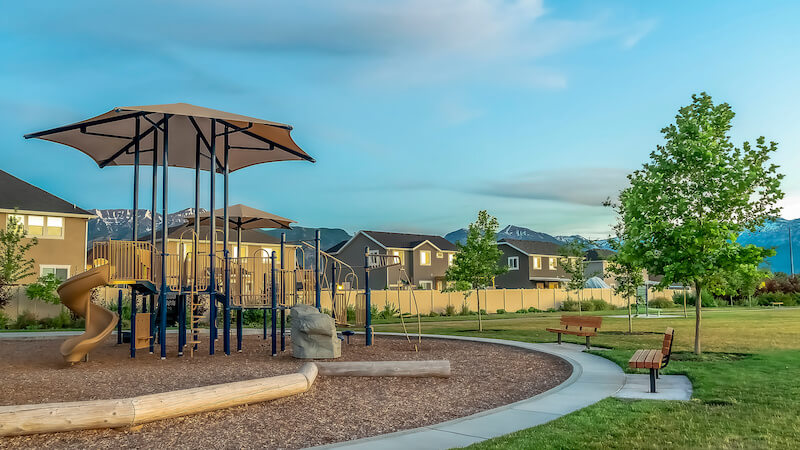 Not far from the Whisper Creek community in western Arvada is the Village of Five Parks. The subdivision was established in 2002 with an integrated mix of homes, outdoor spaces, and nearby retail. Each house includes a variety of energy-efficient home amenities that help the environment by keeping power usage low and saving residents money. Residents can also enjoy amenities like a clubhouse, swimming pool, and fitness center. Local restaurants are located right within the community, like Lot One. Meantime, the ideal location means quick access to the mountains for outdoor fun and area interstates for easy trips into Denver and around the region.
Like other nearby communities, the Village of Five Parks real estate market contains homes across a relatively broad price spectrum, from less than half a million to nearly double that. On the lower end, semi-attached homes are available with two bedrooms and 1,200 to 1,500 square feet of living space. These range from the high $400,000s to the high $500,000s. More prominent, fully detached homes with three to four bedrooms and up to 4,200 square feet of living space sell from the mid-$800,000s to over $900,000.
Village of Five Parks Amenities
Five-star energy-efficient rated homes
Community park and green spaces
Swimming pool
Fitness center
Cameo Estates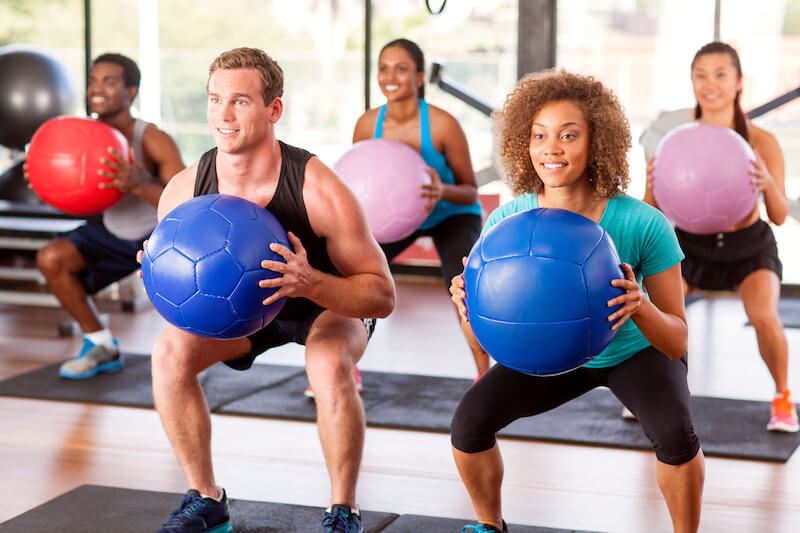 Set in west-central Arvada around West 80th Avenue, Cameo Estates is a well-established community with some of the area's larger homes. Like other nearby subdivisions, it enjoys the benefit of a neighborhood made up solely of houses, green spaces, and local services like schools and rec centers - all a short distance from Olde Town Arvada's excitement and amenities. Numerous parks are also spread throughout the neighborhood, including Pioneer Park and Pearce Park. Residents can also enjoy the nearby Simms Street Recreation Center, including fitness classes, activity rooms, and more. There's also plenty of simple open space, particularly around the Croke Canal, which flows through the community.
Homes in Cameo Estates include both original homes from the area's initial development and heavily renovated or wholly rebuilt new construction homes. These very spacious single-family detached houses typically include four- to five-bedroom homes with 4,000 to 6,000 square feet of living space. Generally, they'll sell from the high $700,000s to more than $1.5 million. However, several ultra-luxury homes can sell in the $2 million to $3 million range.
Cameo Estates Amenities
Spacious single-family homes
Numerous parks
Simms Street Recreation Center
Ralston Valley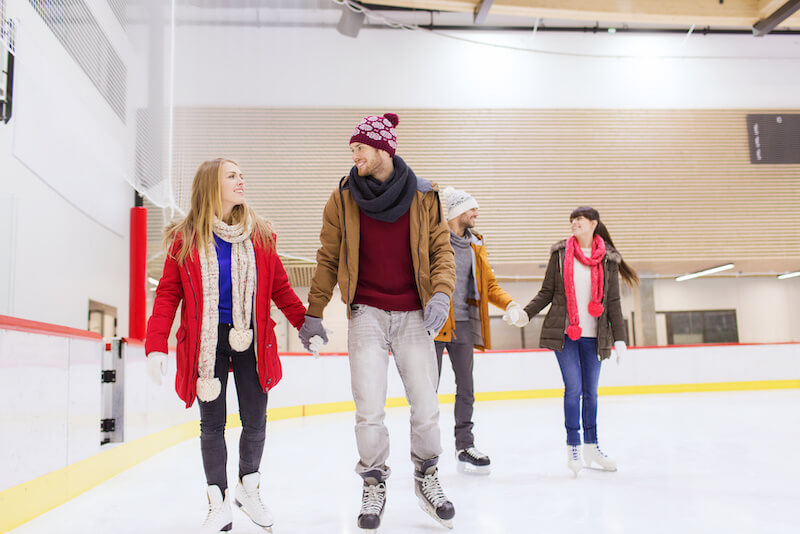 Ralston Valley is a popular Arvada community of single-family homes. The name comes from the neighborhood's geography, which features gently sloping areas surrounding Ralston Creek. The creek is the site of several smaller parks, including Maple Valley Park, Shadow Mountain Park, and the better-known Ralston Valley Park. This shady corridor provides an escape for residents just a few blocks from home. Indoor recreation opportunities are also available at the Apex Center, including a gym, pool, and indoor ice skating rink. The West 64th Avenue area also includes numerous shopping and dining options, like Sultan Grill and Red Silo Coffee Roasters.
The Ralston Valley neighborhood is made up almost entirely of single-family detached homes. These span a wide range of styles and sizes and include older and newer construction homes. The most affordable homes in the neighborhood start in the high $500,000s. Most sell from the low $600,000s to the high $700,000s, with occasional luxury homes reaching close to a million.
Ralston Valley Amenities
Shopping/dining corridor along West 64th Avenue
Ralston Creek parks and green spaces
Apex Center
Arvada YMCA
Arvada: Small Town Charm, Big City Amenities, Rocky Mountain Adventures
It can be challenging for would-be homebuyers in the Denver metro area to find the right community. While there are many great options, Arvada is genuinely one of the area's best. Residents can enjoy the mountains and nature to the west, a quick trip to Denver to the southeast, and the shopping, dining, and nightlife of Olde Town Arvada right nearby. These eight top Arvada neighborhoods could provide a future resident's dream home. The hardest part may be picking just one!