5 Best Parks in Arvada: Fun Arvada Parks & Playgrounds
Posted by Greg Smith on Monday, January 16, 2023 at 10:39:40 AM
By Greg Smith / January 16, 2023
Comment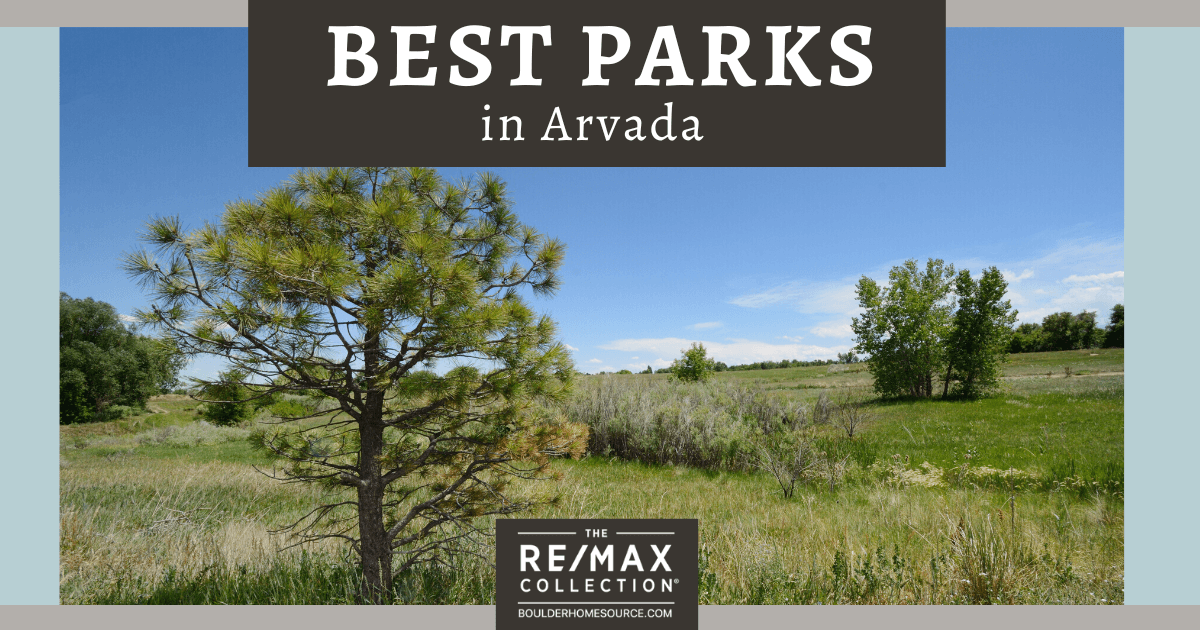 As new construction homes and neighborhoods are being built in the city of Arvada, developers are creating even more ways for residents to enjoy nature. Community parks and green spaces are often central features of many neighborhoods, and having an outdoor space to enjoy the fresh air and blue skies is a significant consideration for many people moving to a new area.
Arvada has a lot of parks for a community its size—choosing just a few favorites is challenging. To help newcomers out, here are five of the best parks in Arvada, Colorado.
Ralston Central Park
Ralston Central Park is an extremely popular 20-acre outdoor space near Arvada's Alta Vista neighborhood. The address to reach the main parking lot is 5850 Garrison Street. A main draw at the park is the Splash Pad near the end of the parking lot, open from Memorial Day weekend through Labor Day. Restrooms are also available near the Splash Pad during the summer from 7 a.m. to 8:30 p.m. daily.
In addition to the Splash Pad, Ralston Central Park has two playgrounds, a public picnic pavilion, and several walking paths, some leading to other parks. The picnic pavilion has space for 100 people on a first-come, first-serve basis.
The walking paths follow Ralston Creek through much of Arvada. Leashed dogs are welcome in most areas inside the park, with the exception being the Splash Pad.
The sand volleyball pit is another popular draw during summer. The park uses native prairie grasses and plants that don't require year-round irrigation.
Lake Arbor Park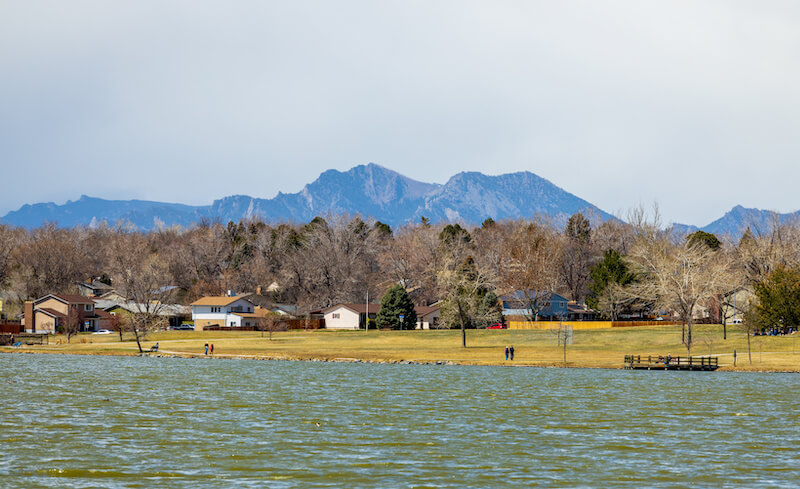 The two main features in Lake Arbor, also known as the Arbor Estates community, are the Lake Arbor Golf Course and Lake Arbor Park. There are many golf course homes around this large park surrounding Lake Arbor, and the lake has paved walking paths surrounding it. One trail on the eastern side of the lake leads to the north and branches out into different parts of the neighborhood, making for a nice walk or bike ride to reach the lake. The path around the lake is about 1.1 miles in length.
Lake Arbor Park has a large playground for kids with rubber and wood chip surfacing and public restrooms. The shade trees make an excellent place to picnic while watching the water.
The lake is 37 acres in surface area, and several species of fish are in it. Fishing is permitted in most lakes in Arvada unless otherwise noted. Anglers frequently catch bluegill, channel catfish, and largemouth bass.
Lake Arbor Park is also a great place to fly a kite on a windy day!
Clear Creek Valley Park
Clear Creek Valley is one of the newer parks near Arvada's Berkeley neighborhood. This 80-acre park contains several small lakes and ponds where visitors can fish and walking paths to explore the park's space. Leashed dogs are welcome on the walking paths and in the grassy fields. The park also has impressive playground equipment to enjoy, and there's even a short zip line!
Clear Creek Valley's outdoor performance amphitheater hosts live music performances occasionally during summer. There are public restrooms, drinking fountains, and electric outlets for charging devices.
Athletic fields and courts at Clear Creek Valley Park include football and soccer fields, sand volleyball courts, a full-sized basketball court for pick-up games, and several pickleball courts. There are two shade pavilions, a few picnic tables, and a community garden.
Even with all these things to see and do at Clear Creek Valley Park, its developers still plan to add more amenities.
Majestic View Park & Nature Center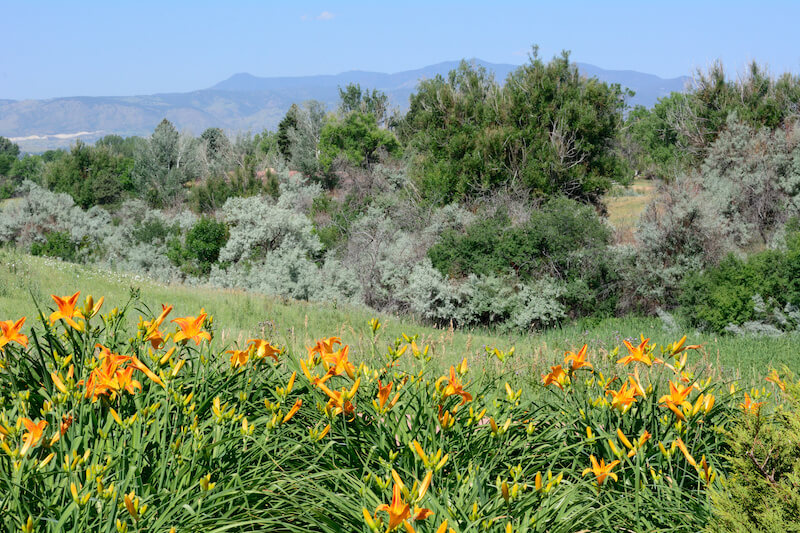 Majestic View Park is in the Scenic Heights community, one of the most expensive neighborhoods in Arvada. The park is in a large open space known as the Majestic View Nature Center.
The entrance and main parking lot for the public part of the grounds are off West 72nd Avenue. In addition to a playground, the park has a large open field and a set of outdoor tennis courts near the entrance. Leashed dogs are welcome in the park but not on the Nature Center grounds.
Visitors can access the Nature Center via the opposite end of the green space, at the end of Garrison Street. The Center is free and open to the public, Tuesdays through Saturdays, from 10 a.m. to 3 p.m. The Nature Center sometimes hosts large school groups in the spring and fall, so it's best to call before visiting during those months.
Majestic View Park and the Nature Center's grounds make up more than 80 acres of green space to explore. The Nature Center is a migratory bird and waterfowl sanctuary, and fishing in the lake is prohibited.
Some of the regularly featured programs at the Nature Center include:
Meditation in Nature
Birding excursions
Nature Storytime for kids
Nature playdates for kids
Guided outdoor nature hikes
Astronomy nights
Britton Park
With a farm-style theme, Britton Park's main play structures are shaped like a big red country barn and a tractor. It's a play space that kids will want to visit more than once. Much thought went into this park's unique playground equipment, which works to spark children's imaginations.
The big red barn has slides, climbing obstacles, and a rock wall, and the faux tractor bounces and has a hiding space. There is also a smaller play structure for toddlers and some toy horses to ride.
The rest of Britton Park is a large, grassy field surrounded by a 0.4-mile paved path with benches for visitors to sit and enjoy the peaceful views. There are also a couple of small shade pavilions with picnic tables. Dog owners are welcome to bring their leashed pets along with them.
Enjoy the Amazing Parks in Arvada
Most of Arvada's neighborhoods have access to two or more local parks, often within walking distance from most homes. Whether you're looking for relaxation, outdoor exercise and fresh air, or fun things to do in Arvada, you're sure to find a favorite park or two to enjoy in this city.