5 Best Parks in Longmont, CO: Playgrounds, Parks, & Trails
Posted by Greg Smith on Monday, September 25, 2023 at 2:28:24 PM
By Greg Smith / September 25, 2023
Comment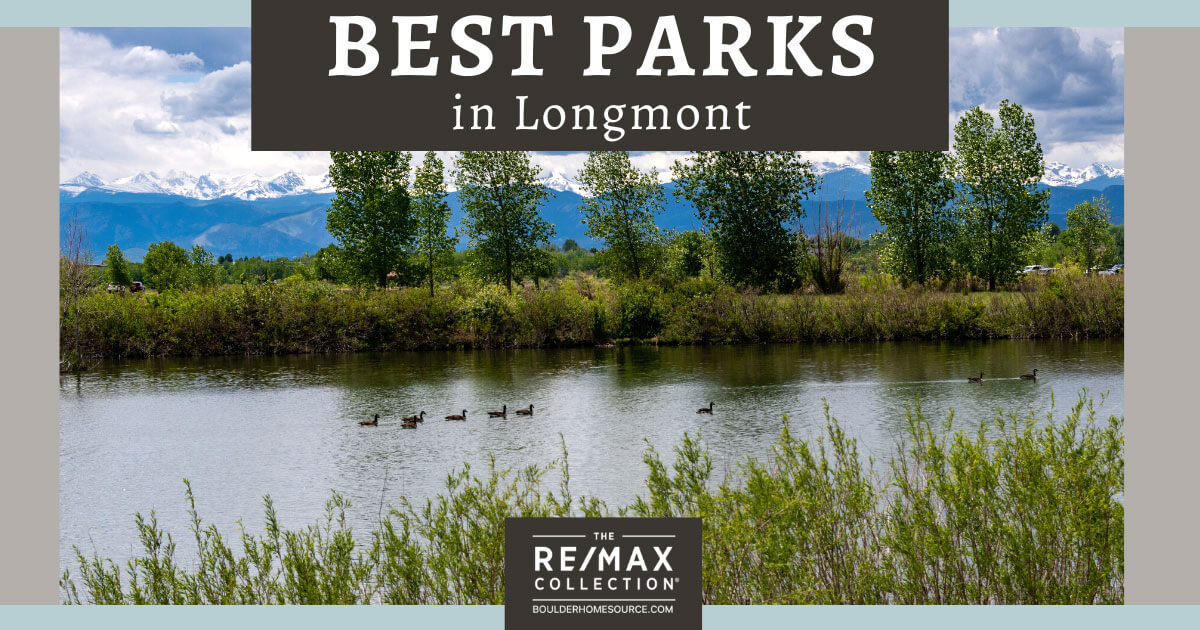 Discover the best parks in Longmont, Colorado! From Kanemoto Park to Sandstone Ranch, Longmont has something for everyone in search of outdoor activities. Whether you're looking for a picnic in the park, a hike through the hills, or a day of fishing, you're sure to find the perfect pastime at one of the many local parks in the city of Longmont. Come explore the five best parks in the area and get ready for a day of fun.
Kanemoto Park
Kanemoto Park, gifted to the City of Longmont by the Kanemoto family in 1966, is home to the Tower of Compassion and a children's activity pool with a slide. The seven-acre park is tucked away within the Southmoor Park neighborhood, land once farmed by the Kanemoto family. The Tower of Compassion is a traditional Japanese temple-style structure and a highlight of the park. Each level of the five-story tower represents a facet of compassion: Love, Empathy, Understanding, Gratitude of all Things, and Giving Selflessly of Oneself.
The children's activity pool is located at the eastern end of the park and is great for kids looking for an entertaining and active experience. There's also the Left Hand Greenway, which borders the park to the south and provides a connection to the St. Vrain Greenway. To top it off, Burlington Elementary School is located just north of the park, making it an ideal place for students to spend quality time together. Kanemoto Park is truly a unique and wonderful place for Longmont residents to enjoy.
St. Vrain State Park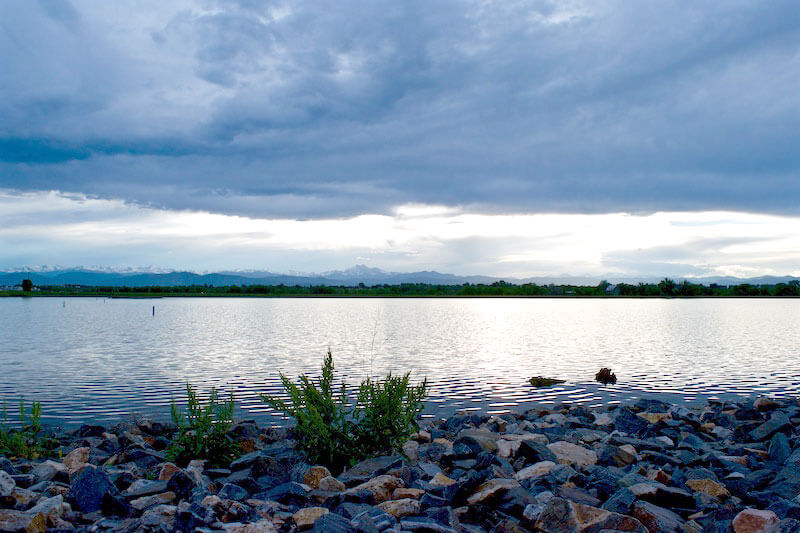 Located conveniently off of I-25 and Highway 119, St. Vrain State Park is a great destination for anyone looking to explore the natural beauty of Colorado. Spanning 604 acres of land and encompassing 152 acres of water, this park is the perfect spot for campers, fishers, photographers, birdwatchers, and anyone looking for a tranquil outdoor retreat.
The park has undergone several improvements since 2006, including the addition of modern camping facilities, expanded trail systems, and fishing piers. There are now 87 total campsites available for year-round camping, and the St. Vrain Greenway Trail is one of the best trails in Longmont.
St. Vrain offers a harmonious blend of natural beauty and visitor-friendly amenities. Nature lovers can take advantage of the trails and ponds, while those looking for more recreational activities can enjoy fishing, boating, and swimming. There are also plenty of picnic spots for visitors to enjoy.
St. Vrain State Park is a great place for those living in Longmont to escape the hustle and bustle of city life and spend some quality time outdoors. Whether you're looking for a peaceful retreat or an active getaway, this park has it all.
Rogers Grove Park
Come enjoy the beauty of Roger's Grove Nature Area, boasting a variety of amenities and natural features. Spanning 54.9 acres, this Longmont park includes Fairgrounds Lake, a shelter, an outdoor amphitheater, restroom facilities, native landscaping, demonstration gardens, and an apple grove where visitors can pick fruit. It was developed to serve as a multifaceted nature area, arboretum, and outdoor learning center.
The design and construction of the park began in 1994, funded collectively by the Colorado Lottery, Great Outdoors Colorado, and the Roger and Roberta Jones Foundation. Plus, renowned Louisville artist Robert Tulley contributed several art installations, such as "Waterline," "Kestrel's Way," "Prairie Underground," and "Listening Stones." Every July, the park also hosts Rhythm on the River, one of the city's most significant annual events. So come and experience the beauty of Roger's Grove Nature Area and all the activities it has to offer!
McIntosh Park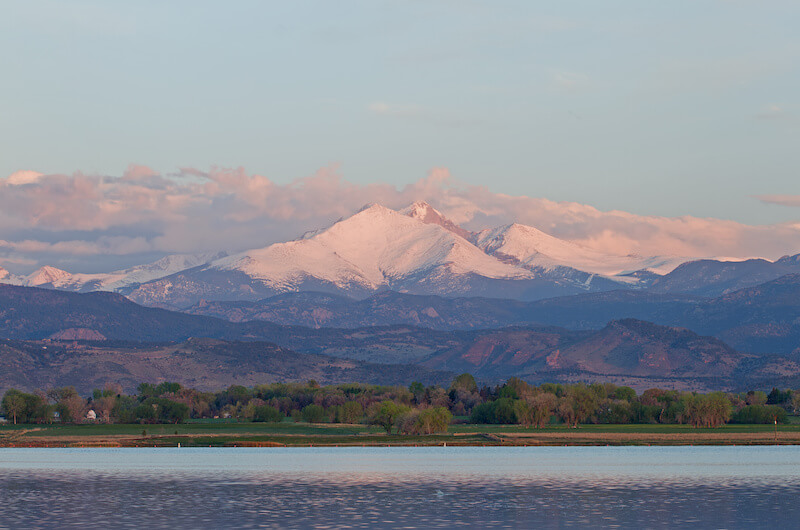 Enjoy the outdoor beauty of McIntosh Lake, with its picturesque vistas of the Rocky Mountains and ample opportunities for fishing, paddleboarding, and kayaking. Its 3.5-mile network of easily traversed trails offers breathtaking views of Longs Peak and Mt. Meeker. Plus, the area serves as an excellent habitat for spotting prairie dogs, bald eagles, and pelicans.
McIntosh Lake is open from one hour before sunrise to one hour after sunset. For traversing the lake's open waters, non-motorized, carry-on boats such as canoes, kayaks, and sailboats are welcome. In order to create a safe and pleasant environment for all, visitors are asked to leave glass containers at home, ensure their dogs are leashed at all times, and refrain from swimming.
The lake is a popular spot for fishermen, paddleboarders, and kayakers alike. Its crystal clear waters and diverse array of wildlife make it an ideal destination for outdoor enthusiasts. Whether you're looking for a peaceful place to relax or an exciting way to explore the great outdoors, McIntosh Lake is the perfect place to spend the day.
Sandstone Ranch
Experience the unique blend of nature, culture, and history at Sandstone Ranch Park. Spanning 313 acres, this park in Longmont serves as both a community gathering place and a district park/nature preserve. The western side has a four-plex ball field complex, while the eastern side offers sports fields, a skate park, a playground, a picnic shelter, and the Sandstone Ranch Visitor's Center. Kids will love the Adventure Playground, with its climbing, digging, and splashing options. Toddlers can explore the Spring Gulch Play Corral, with its farm animals and themed play elements. The Tree House Play Area has a tall treehouse, climbing options, and a water and sand play zone.
At the Visitors & Learning Center, check out hands-on displays about the area's environment and history. Nature trails from the center pass historic structures and offer scenic views. To the south, walking trails, an overlook, and restored historic buildings are along St. Vrain Creek. The park connects to the St. Vrain Greenway trail, where you are welcome to hike and explore the local surroundings. Out of respect for the native wildlife, the park does not allow dogs east of County Line Road. Visit Sandstone Ranch Park and experience its unique blend of nature, culture, and history.
Enjoy the Great Outdoors in Longmont's Best Parks
There are plenty of great parks in Longmont for residents to enjoy. From Kanemoto Park to St. Vrain State Park, Rogers Grove Park, McIntosh Park, and Sandstone Ranch, the possibilities are endless for a day of fun and natural beauty. All of the parks have something unique to offer, and with over 220 acres of parkland, there's something for everyone to explore.