6 Arvada Trails: Best Walking Parks & Hiking Trails Near Arvada
Posted by Greg Smith on Tuesday, March 14, 2023 at 9:37:18 AM
By Greg Smith / March 14, 2023
Comment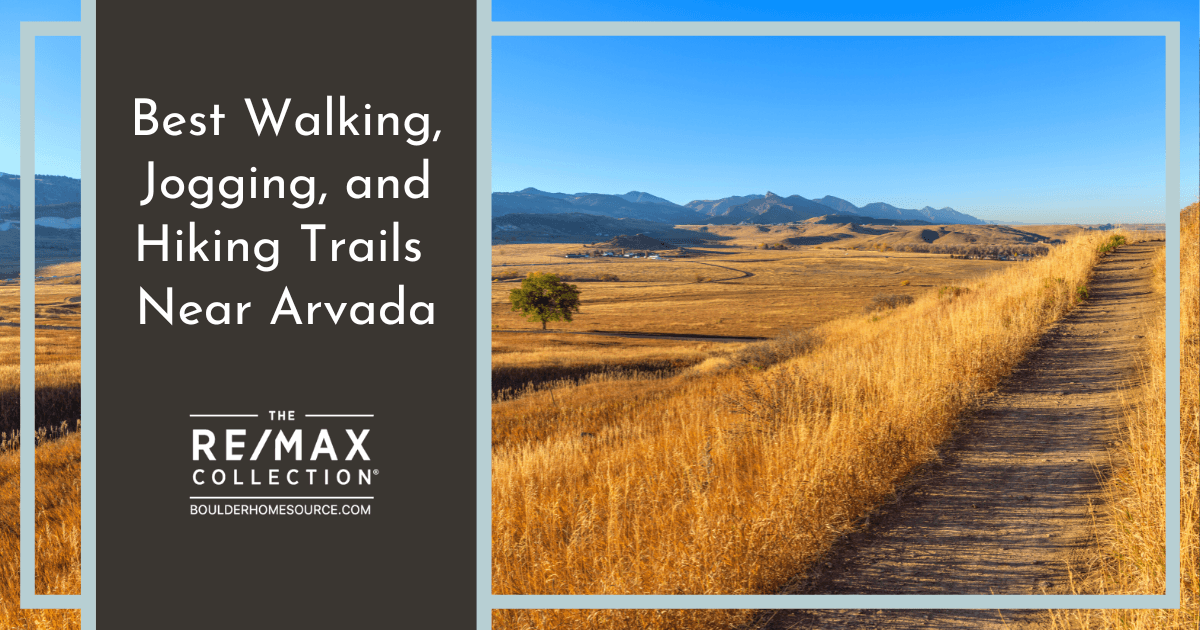 Although the city of Arvada is located just nine miles from the city of Denver and is Colorado's seventh-largest city, there's no shortage of nearby hiking trails and open natural spaces.
This fast-growing Colorado gem enjoys sweeping views of the beautiful Rocky Mountains. It provides "the best of both worlds," effortlessly combining an outdoor lovers' paradise with convenient access to big-city amenities, and the number of homebuyers moving to Arvada is a testament to this.
One of the best ways to maximize Arvada's great outdoor spaces and views is to hit the nearby trails. Fortunately, there are several to choose from, catering to all experience levels and various uses, including hiking and biking.
Little Dry Creek Trail
Little Dry Creek Trail is a paved 6-mile regional trail in Northern Arvada that borders its ironically-named namesake, Little Dry Creek. History lovers will find it interesting that this site was the home of the very first notable gold discovery in all of Colorado, dating back to 1858!
Due to its proximity to Arvada and its relatively flat, paved path, this trail is popular among people hiking with children, cyclists, and skaters. It's also wheelchair- and stroller-accessible. Throughout the trail, you'll pass picnic tables, open spaces, and parks, all drawing you in to take a break or explore further.
This trail is north of the Highlands neighborhood and just south of the Lake Arbor community, making it incredibly convenient for many Arvada residents.
Little Dry Creek Trail Additional Information
Length: 6 miles
Difficulty: Easy
Elevation gain: Negligible
Dog-friendly? Yes
Ralston Creek Trail
The Ralston Creek Trail begins in east Aravada and stretches 13.9 miles throughout the city. It's another beautiful paved trail that passes several parks, open spaces, some of Arvada's best lakes, and several small waterfalls. Of course, the trail also offers views of Ralston Creek, where the famous Gold Rush reportedly started in 1850. Views of the homes in Ralston Valley—one of Arvada's best neighborhoods—are also worth checking out.
It's a perfect trail for cycling or rollerblading, but hikers and trail runners also frequent it. One of the highlights is Spar Bridge, the 400-foot cable suspension bridge in Gold Strike Park.
After tackling a few miles (or the entire thing), reward your efforts with a stop at Odyssey BeerWerks for a celebratory brew!
Ralston Creek Trail Additional Information
Length: 13.9 miles
Difficulty: Easy
Elevation Gain: 262 feet
Dog-friendly? Yes
South Standley Lake Trail Loop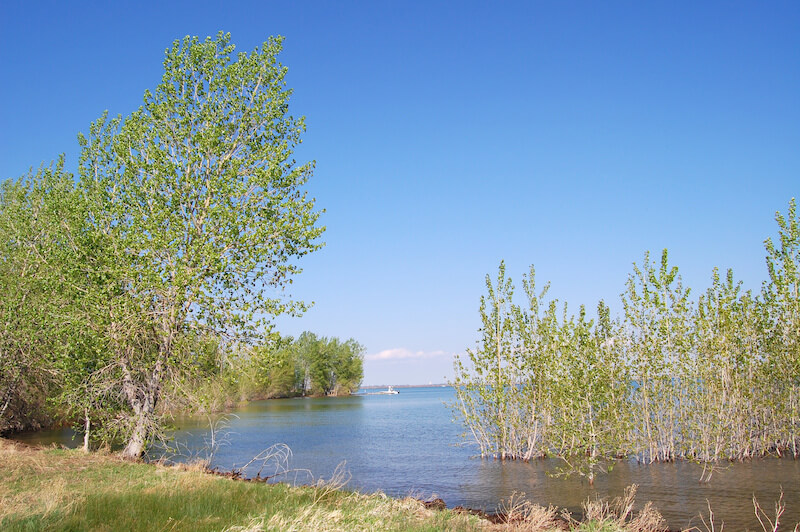 Nestled within the popular 3,000-acre Standley Lake Regional Park, the 2.9-mile South Standley Lake Trail is popular with Arvada residents year-round. This flat, gravel-surfaced loop trail takes hikers along the banks of the lake with epic views of the nearby mountains. It's an especially great place to watch the sunset!
If you want to get a bit further off the beaten path, the southern portion of the park has more rugged, traditional hiking trails and open space.
There's a $7 entry fee to get into the park. Inside, you'll be met with hours of outdoor fun. Before or after your hike, rent a kayak or paddleboard, go fishing, or picnic along the lakeshore—all among the top things to do in Arvada.
South Standley Lake Trail Loop Additional Information
Length: 2.9-mile loop
Difficulty: Easy
Elevation Gain: 124 feet
Dog-friendly? Yes
Van Bibber Creek Trail
Van Bibber Creek Trail is an easygoing 5.3-mile loop path surrounded by rolling green hills and views of the mountains. It's located in the Van Bibber Open Space, just north of the Appleridge Estates community, where you'll find newer single-family homes and townhomes, and south of the Candlelight Valley neighborhood, noted for its large home styles.
The activity station near the Kipling Underpass is a highlight along the trail. There are several pieces of fitness equipment and a shaded picnic shelter.
Just east of the trail, there's also an observation deck that overlooks the wetlands. This is an excellent spot for birdwatching and viewing other wildlife.
Van Bibber Creek Trail Additional Information
Length: 5.3-mile loop
Difficulty: Easy
Elevation Gain: 170 feet
Dog-friendly? Yes
Walnut Creek Loop to Lindsey Ranch Loop
Technically two different loop trails, this unique 6.3-mile loop brings you through the Rocky Flats National Wildlife Refuge and past the historic Lindsey Ranch.
It's a flat and overall easy gravel trail with views of the surrounding mountains, but note that there is no shade and it often gets very windy. You'll even pass a wind farm! Be prepared with sunscreen, sunglasses, plenty of water, and perhaps a light windbreaker-style jacket.
Because it's within a wildlife refuge, dogs are not permitted on this trail.
Walnut Creek Loop to Lindsey Ranch Loop Additional Information
Length: 6.3-mile loop
Difficulty: Easy
Elevation Gain: 269 feet
Dog-friendly? No
North Table Mountain Park Trails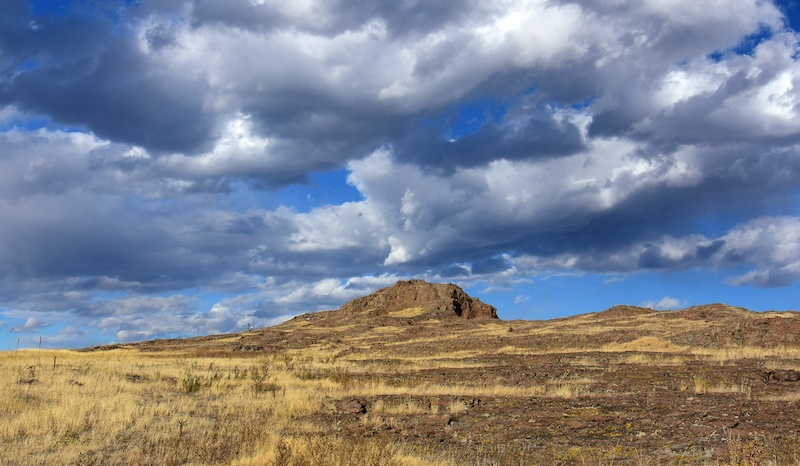 East of Arvada in the city of Golden, North Table Mountain Park is home to 13 trails ranging in difficulty and length. The shortest trail is the Lichen Peak Trail at 1.6 miles, but don't let the mileage fool you—it's rated as moderate due to some significant elevation gain throughout the short trail. The climb is well worth it, however, as you'll be rewarded with excellent views of the park from the top.
The 4.2-mile Mesa Top and Cottonwood Canyon Loop is the park's most popular trail. It's also rated moderate, with almost 800 feet in elevation gain. Like Lichen Peak, hikers are met with amazing views of the Flat Irons and even the Denver skyline!
Other Trails in North Table Mountain Park:
Tilting Mesa (3.2 miles, moderate)
North Table Mountain Outer Loop (7.2 miles, moderate)
Golden Cliff Trail (3.5 miles, moderate)
Long Regional Park Trails
Located less than two miles from the beautiful community of Lilac Estates, Long Lake Regional Park is the perfect escape into nature. The most popular trail in the park is the Fairmont Canal Trail, a 6.5-mile easy path well-suited to biking, hiking, or running.
There are also several sports fields at Long Lake Regional Park and a nearby dog park.
Which Arvada Trail Will You Hit First?
It's no secret that Colorado is home to many incredible hiking trails and outdoor adventures. Arvada is the perfect home base for exploring several of them while remaining close to Denver; many of them are in or adjacent to Arvada's best parks, too! From trails with historical significance to beautiful lake views, there's an ideal trail in Arvada for you!