Boulder Baked - Best Dessert Joint In Boulder!
Posted by Boulder Home Source on Sunday, March 17, 2013 at 5:06 PM
By Boulder Home Source / March 17, 2013
Comment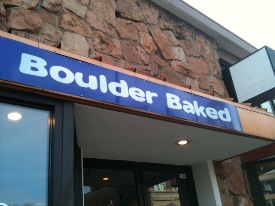 Boulder Baked is one of Boulder's best locally owned bakeries, but this place isn't your typically bakery! Boulder Baked is known for being the late night sweet spot. They offer baked goods which are delivered nightly, as well as onsite seating. Their baked-to-order cookies and other sweet treats are perfect for any event or quick after-dinner snack. Everything you get from Boulder Baked is made onsite using all natural and fresh ingredients. They offer many delectables that are vegan and gluten free, in addition to special orders for allergies. Boulder Baked is located at 1911 Broadway, between Pearl and Walnut, and is open from 4pm-12am Tuesday through Sunday.
This cute family owned shop has a huge variety of sweets to choose from including "out of the oven" cookies, old style desserts, and cupcakes. In addition to the huge array of sweet treats, they also have several savory items like soups and sandwiches. Everything is made using family recipes that have been passed down from generation to generation, and are still a hit today! Boulder Baked features a new desert every month so even the most die hard customers have something new to try each month.
One of the great things about Boulder Baked, beside their fabulous desserts, is that they offer delivery services just like a pizza place! So if you're in the mood for something sweet after your Chinese takeout or you have an impromptu celebration, call Boulder Baked and you're covered for dessert! They also offer special care packages both savory and sweet, smashcakes for baby's first birthday, and gift cards.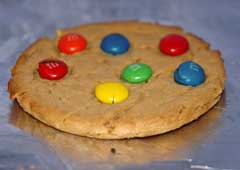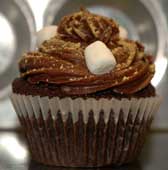 Here's how it works. Place your orders online, via their mobile app, or call Boulder Baked directly. The bakery opens at 4pm so deliveries start at 4:30pm. There is a $10 minimum order and a $3 delivery charge. Same-day orders are subject to availability. Full cakes and pies as well as most specialty items need to be ordered 48 hours in advance. Check out Boulder Baked online for menus and pricing. The next time you have a craving for something sweet at 11pm, call Boulder Baked for a delivery!