Boulder Colorado Residential Real Estate Statistics
Posted by Boulder Home Source on Tuesday, December 18, 2012 at 10:04 AM
By Boulder Home Source / December 18, 2012
Comment
If you are considering buying a home in Boulder County, you definitely want to check out these stats!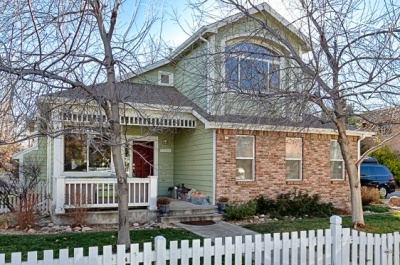 According to major online sources, the Boulder real estate market has seen an increase from the previous month in the average price per square foot, which was $299 for November 2012. The median sale price for a single family home in this area was $602,000, which indicates an increase of 12.4% over the same period last year.  Average sale price for single family dwellings in Boulder, Colorado was $683,271 for the month of November, which is also up by 9.3% from 2011.
Two of Boulder's most popular communities, Gunbarrel and Newlands, show average listing prices of $442,572 and $1,056,733.
It's been said before but it is worth saying again, real estate in Boulder, Colorado is booming!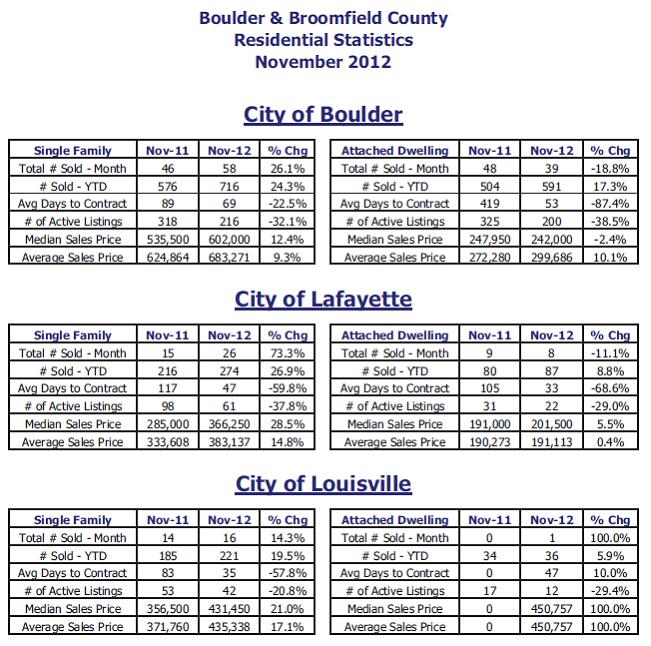 Check out other Boulder County Real Estate Statistics!