Boulder County Real Estate Market Update [New May 2023]
Posted by Greg Smith on Tuesday, May 2, 2023 at 9:20 AM
By Greg Smith / May 2, 2023
Comment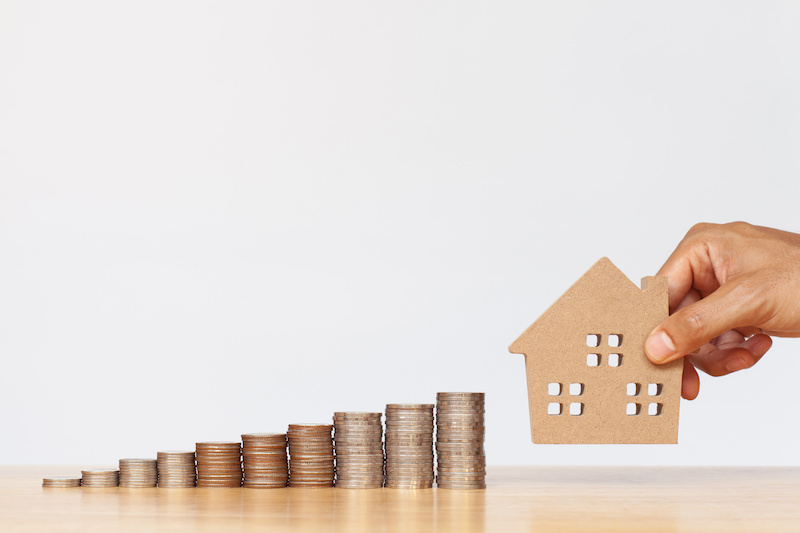 Are you thinking about buying or selling a home in Boulder County? If so, you need to know what the market has been up to in the past month. The real estate market is always changing, and you owe it to yourself to be aware of its current state so you can better prepare yourself for buying or selling. Here is everything you need to know about the Boulder County real estate market in the past month.
For informational purposes only. Always consult with a licensed real estate professional before proceeding with any real estate transaction.
Boulder County Real Estate Insights | May 2023
Boulder County and the Colorado Front Range continue to do well for April regarding real estate. In January, we experienced a strong pullback of sales prices to the original list prices, but as sellers withdrew listings or adjusted the prices, that stagnant stock either sold or expired. This spring, sellers are becoming much more practical in their expectations, and the average sale price to the original list price jumped to 98.3% for the second month in a row.
The market is very specific when it comes to price, as seen by the numbers below:
| Home Cost | 16-Apr | 23-Apr | 30-Apr |
| --- | --- | --- | --- |
| $5,000,000 | 13% | 20% | 18% |
| $3,000,000 | 20% | 16% | 21% |
| $2,000,000 | 17% | 20% | 20% |
| $1,000,000 | 39% | 37% | 37% |
| $300,000 | 51% | 54% | 50% |
As you can see, the Boulder market over $5,000,000 has 18% of the inventory under contract—this is a substantial jump from just three weeks ago when just 13% of that inventory was under contract. The $2,000,000 and below market is a seller's market with over 37% of the inventory currently under contract, and that number rises to over 50% under contract when you look at $1,000,000 and below. Above $2,000,000, the market can still be strong, but multiple offers are certainly not the norm.
April and May have historically been the peak months for median prices in Boulder County, so we will see if 2023 is going to follow suit. We have seen a substantial increase in median and average prices from the beginning of the year. Year over year, the median price is down 3.1%. However, keep in mind April was the peak of the pricing frenzy in 2022 before the rapidly rising rates took effect, so all things considered, 3.1% is a minor decrease. If this trajectory continues, it may be the last month with a year-over-year decrease.
Thinking About Selling Your Home in Boulder County?
We're here to assist you with all your home buying and selling needs, including keeping you up-to-date with the latest real estate information so you can make informed choices. Feel free to use the contact form below or call us at (303) 543-5720 to connect with an experienced local agent and ask questions, get advice, and start your home-selling journey.
Contact Boulder Home Source Today!
---
Boulder County Real Estate Insights | April 2023
The Colorado Front Range Market is still showing the results of the current rising and falling interest rates. While this week would ordinarily be a historic low because of Spring Break, we still saw a relatively substantial number of new listings and listings going under contract. Because interest rates have been moving favorably recently, this makes sense.
Looking at things increasing, inventory in Boulder County is currently up 134.5% compared to last March—we now have 591 units for sale when we had 253 last year. Historically, we expect to see anywhere from 600 to 800, so we are getting close to historical norms for Boulder County inventory. Other areas, such as Adams County, have seen inventory increase by 90.7% to 791 units. From a historical perspective, this is a reasonably substantial number if you take out the anomaly of 2022.
In March of last year, we experienced unprecedented offers where many buyers were offering well over the purchased price, so we experienced the average list price to sales price swelled to 106% before dropping to an average of 94%. In March, the pendulum stabilized at 98.2%, much more in line with historical norms. This indicates that buyers and sellers are coming into alignment on their price expectations, but these expectations vary by price point.
Total sales are running 16% below last year in Boulder, and Adams County sales for March were down 10%. These trends across the Front Range show that more cost-effective areas have stronger first quarters than some higher-priced markets. The big positive is that we see a 50% increase in under-contracts across all markets from February to March.
In closing, there is no magic solution. At the end of the day, interest rates are going to affect home sales more than anything else. As long as the job market stays strong and we still have limited inventory, the market will tend to follow.
---
Boulder County Real Estate Insights | March 2023
The Front Range of Colorado is experiencing a unique phenomenon, with micro markets behaving differently than major markets. In fact, every market segment is currently different. For example, Boulder County seems to have experienced increased inventory in February. Just a few miles away, Adams County saw an inventory reduction and had one of its highest Februarys for under contracts in a couple of years.
At BoulderHomeSource, we track the data weekly and have seen that rate increases are "wagging the dog," meaning they may be influencing reduced home prices. As such, the markets we expected to see the most significant impact show the most buyer resilience. First-time home buyers and relocation buyers are taking advantage of this reprieve in the market to buy a home in what many consider a less competitive environment. The question is how long this market will last, and no one knows. Still, many predict that we will begin to see the federal funds rate begin to retract in September or October of this year, and based on the projection below, buyers that wait until 2024 may miss this optimal window: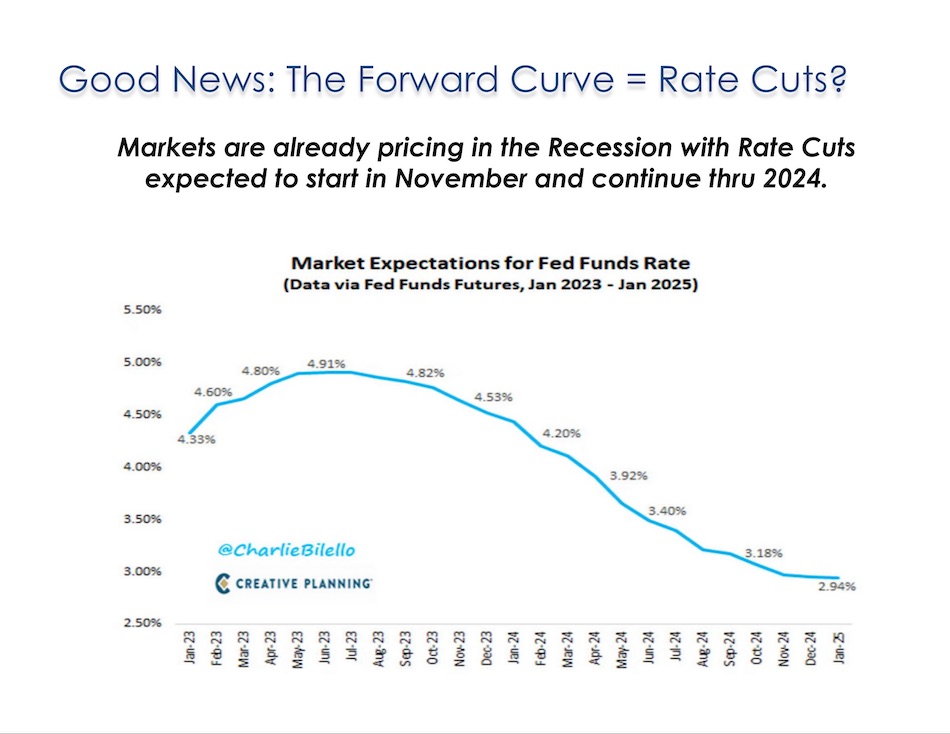 The Libor is showing similar expectations, which would help our international investors: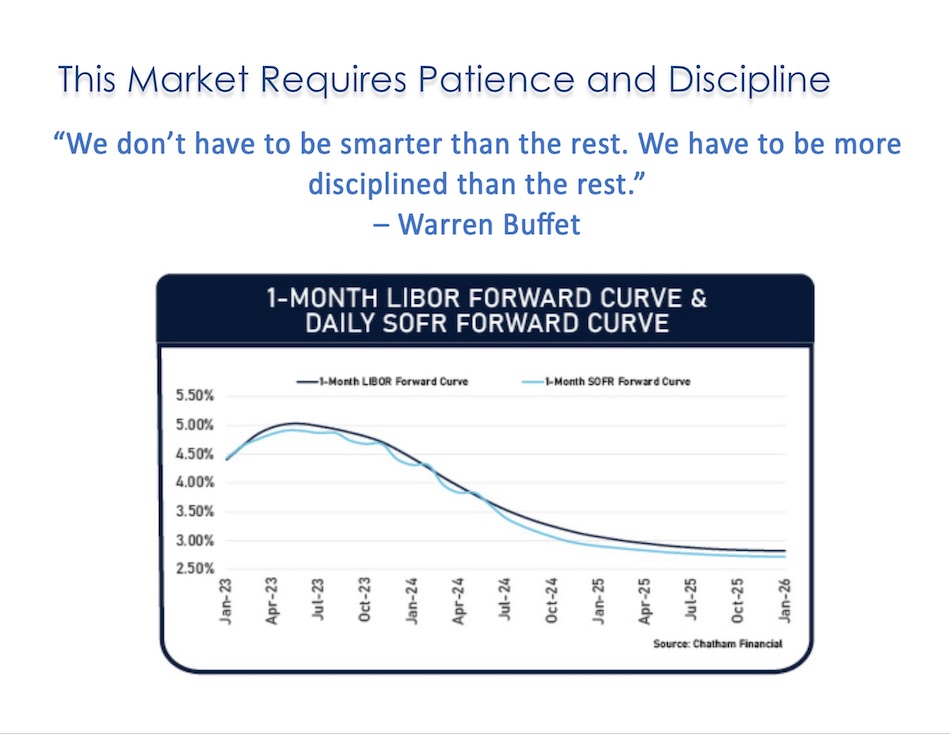 Using Boulder County housing inventory as an example to look at pricing bandwidth, we have seen a tremendous variance by price point. Homes priced at $3 million or more have gone from 2 months of inventory to 8 months, whereas homes that cost less than $1 million are still under a month of inventory.
A Balancing Market in Boulder County | February 2023
The overall market in Boulder County is off to a good start, but it's certainly tamer than the frenzy we experienced last year. Currently, we are sitting at 1.3 months of inventory compared to .3 months of inventory this time last year. Historically, 1.3 months is considered a seller's market, but in 2022, we started with an empty bucket and added a month over the rest of the year. This can also be seen in the average days on the market, going from 43 days to 87—an increase of 102.3%.
What does this mean for buyers and sellers in the city of Boulder or other nearby cities like Louisville or Superior? As a seller, the market is still strong but needs to be more balanced as it was last year in April and May. Sellers need to be more realistic with their pricing and recognize that sales posting in May, June, and July probably need to be validated as comparable sales for today's market.
On the other hand, buyers can take a breath of fresh air and recognize that if a house is priced correctly, it will sell at or near the list price. You should be able to have an inspection, close in an average time period, and be assured that we are buying a good house without needing to offer 10% over the asking price.
While it may not seem like it to sellers, at the end of the day, a more balanced market like we have today is better for all parties involved.
For informational purposes only. Always consult with a licensed real estate professional before proceeding with any real estate transaction.