An Examination of Median and Average Sale Price - Boulder County Stats April 2013
Posted by Boulder Home Source on Monday, May 13, 2013 at 3:56 PM
By Boulder Home Source / May 13, 2013
Comment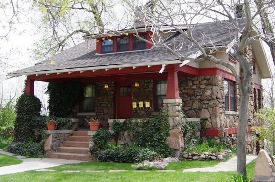 Boulder County and the surrounding areas are seeing exactly what we predicted they would in home sales for the month of April, with decreased inventories and absorption rates, as well as increased sales prices. Since none of this really comes to a surprise for knowledgeable home buyers and sellers, I thought instead it might be worthwhile to talk about what we are seeing in the average and median sale price. First, lets go over exactly what the difference is between a median and average, and how they pertain to real estate.
The median and average sale prices you see so frequently referred to in real estate are two different comparisons from the same exact numbers. From elementary school math, you will remember that the average of a certain group of numbers is found by adding them all up and then dividing their sum by the total number of contributing factors. The median can be found by putting all your factors into numerical order and pulling out the number which falls into the middle. Although these two calculations examine the same factors, they give you two different perspectives. In real estate, these figures are used to find a fair representation of mid-range sales between the highest sales priced and least expensive homes in a given market. So, which number produces the most accurate comparison? The answer to that question depends on the particular market itself.
Some professionals argue that the average price can be distorted in areas where the kinds of homes are mostly all the same with the exception of a few. Say for instance, most of the homes in a given area are between $250,000 to $300,000 with the exception of a pocket of four multimillion dollar homes, the average worth will be calculated as higher than most of the individual properties and thus not be representative of the majority. However, if you are evaluating a specific community that features homes which do not fall outside of the $250,000 to $300,000 price range, the average of those numbers will give you a fair picture of the round about price you could expect to pay for real estate in that specific community. It is because of these kinds of scenarios that real estate professionals and consumers examine both statistics.
Now let's look at the average and median sales prices for Boulder. The City of Boulder's median sale price is up by 27.8% from $507,500 in April 2012 to $648,750 in April 2013. The average sales price is also up from $607,205 in 2012 to $782,115 in 2013. These numbers both represent the mid-range in the area's home sales, but you can clearly see a difference of $133,365. This discrepancy would indicate that there are currently more high-end homes being sold in Boulder than the median sale price.