Boulder Real Estate Foreclosure Process
Posted by Boulder Home Source on Wednesday, January 9, 2019 at 8:04 AM
By Boulder Home Source / January 9, 2019
Comment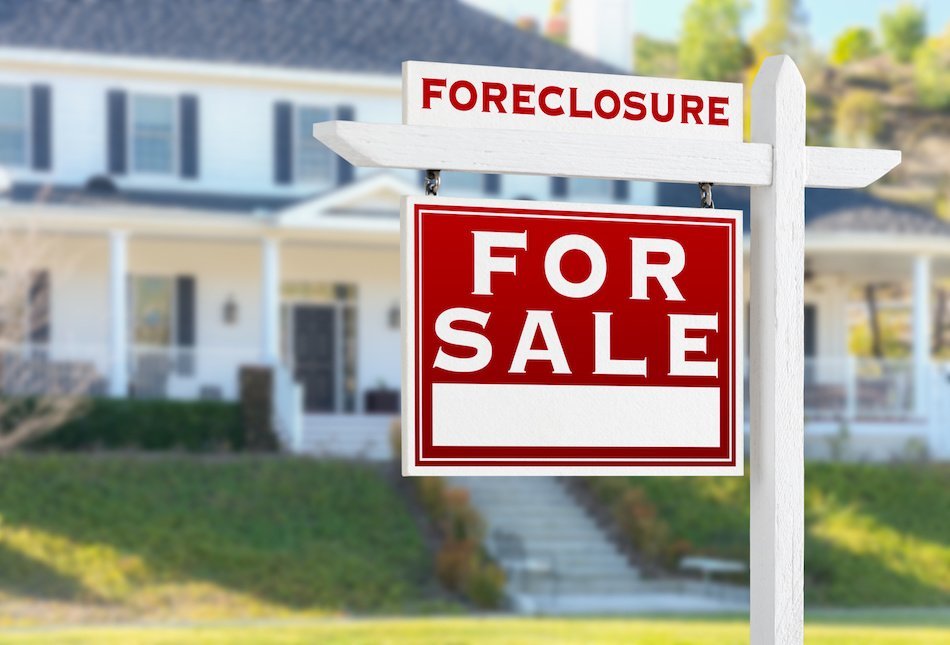 Few people voluntarily go into foreclosure. This is often a difficult process and emotionally taxing, but knowing what is to come can ease stress and uncertainty for the borrower. What should an individual or couple going through the foreclosure process know?
Understand more about the foreclosure process to prepare for the future today.
For informational purposes only. Always consult with a financial advisor before proceeding with any real estate transaction.
Why Do People Go into Foreclosure?
A person may go into foreclosure for multiple reasons. This may result from circumstances including:
Job loss or transfer
Expensive maintenance issues
Divorce
Excessive debt
Medical issues impacting one's ability to work
In many cases, medical emergencies, job loss and divorce cannot be predicted and it can be hard to absorb the impact that such events can have on one's income. Speaking to a lender as early as possible may help one avoid missed payments and late payment fees.
What Exactly Is Foreclosure?
The legal process of a foreclosure entails having the lender take ownership of the property, the selling of a home when the homeowner cannot make the principal and interest payments on a mortgage. It may also involve the eviction of the homeowner. The lender can use the foreclosed property as collateral when buyers cannot meet their repayment obligations.
It is important to realize that there may be differences in foreclosure proceedings depending upon the state. Where mortgages may apply, homeowners may remain living in the home for approximately a year. States that involve a trust deed may allow the borrower to reside on the property for four months or less.
In addition to late payments on a mortgage, borrowers can lose their home due to:
Not paying their property tax in a timely manner; and
Not paying HOA assessments on a property.
In such cases, the procedures may vary. It is possible to fight foreclosure in court in some states. Other ways to avoid foreclosure is a short sale of the property or deeds in lieu of foreclosure.
What Are the Different Steps of Foreclosure?
A borrower must make regular and timely mortgage loan payments. If the borrower cannot do so, the loan is then considered delinquent. The process begins when a borrower misses a single payment. The lender then notifies the borrower. If the borrower does not make the necessary payments within a 3-6 month period and has not made missed payments during a grace period, the foreclosure process is initiated by the lender.
It can be difficult to make up missed payments. Lenders often tack on added fees for a late payment as soon as 10-15 days after a missed payment. Lenders are generally required to:
Post public notices;
Allow options for the homeowner to make the loan current, avoiding foreclosure; and
Follow a timeline and process for the sale of a foreclosed property.
Depending on the state, a delinquent borrower may face either judicial foreclosure or non-judicial foreclosure. In general, the judicial foreclosure process can take up to 700 days. The non-judicial foreclosure process is faster and generally does not involve the courts.
What Happens to the Borrower
The additional fees and stipulations can make it hard for a borrower to catch up on late payments, thereby avoiding foreclosure. It may be difficult for a borrower to purchase a new home or take out a larger loan from a lending institution as this event may stay on one's credit report for a significant amount of time. Even so, it is possible to improve a credit score after a foreclosure.
How to Avoid Foreclosure
There are programs available for those who may be at risk of foreclosure. The U.S. Treasury Department and HUD provides a range of options worth investigating. It is possible to lower monthly mortgage payments with the Making Home Affordable© (MHA) Program. MHA also offers borrowers a way to get out of owning the home without initiating the foreclosure process. The Principal Reduction Alternative (PRA) program makes it possible to reduce the amount owed on a home.
Additionally, there are programs for those who are "underwater" on their mortgage or who are currently unemployed. Additional programs are available for FHA-insured homeowners. Speak to a qualified representative to learn more about one or more of these valuable programs.
There are negative credit penalties for those who go through with the foreclosure process. Taking steps to make more realistic mortgage payments or go through the short sale process can make it possible to stay in a current Lyons home or be able to buy another home in the near future. Knowing the foreclosure process and the options available is helpful for those who want to catch up on their payments or get out of making payments on their home with minimal adverse impact on their credit history.
For informational purposes only. Always consult with a financial advisor before proceeding with any real estate transaction.