Where Are the Best Breakfast Spots in Boulder, CO?
Posted by Boulder Home Source on Wednesday, June 17, 2020 at 8:58 AM
By Boulder Home Source / June 17, 2020
Comment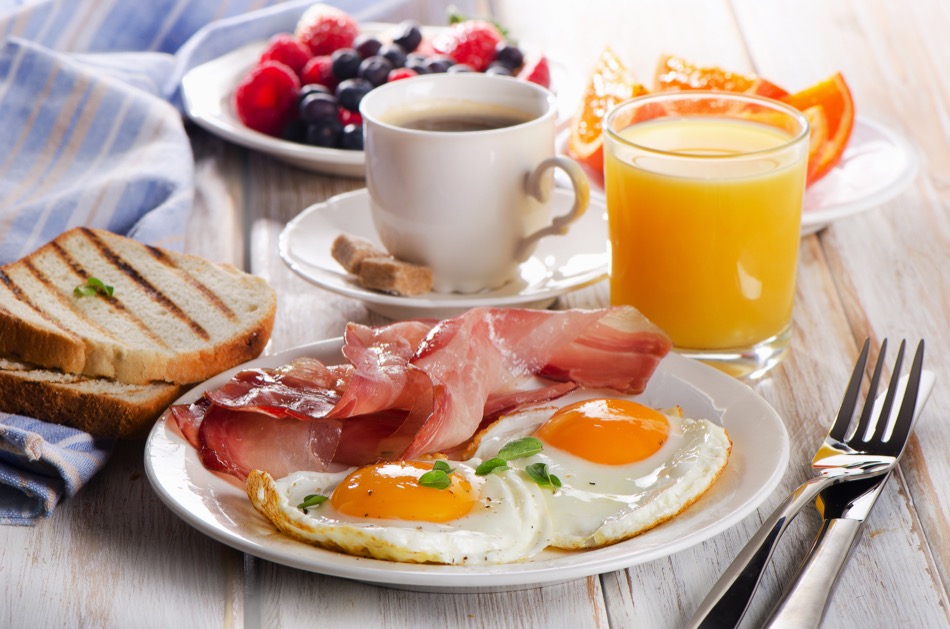 Boulder is a rugged western town where residents lead an active lifestyle and visitors like to spend their days exploring the Colorado terrain that surrounds it. With that in mind, it is very important to start every day in Boulder with a hearty breakfast. Fortunately for residents and travelers, there are many delicious breakfast spots to choose from.
These are the best breakfast spots in Boulder, CO:
Snooze an A.M. Eatery
Address: Pearl Street Mall, 1617 Pearl St, Boulder, CO 80302
Snooze an A.M. Eatery prides itself on offering Boulder residents a menu that includes an array of breakfast classics with innovative twists. Rather than standard meals like pancakes with bacon or two eggs sunny side up, this eatery offers eclectic meals that are packed with flavor and created with fresh, local ingredients. The Boulder location has a cozy indoor dining room as well as an outdoor patio with heaters, so that people can enjoy their first meal of the day in a space that is comfortable. It serves breakfast every day from its location in the Pearl Street Mall.
The Buff
Address: The Buff, 2600 Canyon Blvd, Boulder, CO 80302
The Buff Restaurant is an iconic breakfast restaurant in Boulder that has long been offering those hearty breakfast meals that native Coloradans both need and want. Its menu includes a variety of items, including a basic breakfast, a breakfast burger, skillets and griddle creations. There also are unique omelets available each day as well as flavorful southwest breakfast specialties. The restaurant is open from 8 a.m. to 1 p.m. each day, and it has become a favorite among locals and travelers alike.
Tangerine
Address: Willow Springs Shopping Center, 2777 Iris Ave, Boulder, CO 80304
Tangerine is a small chain of breakfast restaurants that has a Boulder, Colorado, location. This restaurant prides itself on having a variety of gluten-free and vegan menu items, making it a popular choice among people who have dietary restrictions or preferences. Visitors will find that this menu includes a variety of brunch choices, most of which are American dishes with a Mediterranean twist. Some favorites among regular diners include the Strawberry and Banana Waffles or the Caprese Omelet. Tangerine is open from 7:30 a.m. to 1:30 p.m. each day, and it also offers both carry out and delivery services.
Walnut Café
Address: Walnut Café, 3073 Walnut St, Boulder, CO 80301
The Walnut Café has long been considered one of the best breakfast places in Boulder by local residents. This beloved restaurant only had one location at one time, but over the years, it has expanded to include two more restaurants in the area. The original location is still a favorite among many, and it serves a variety of breakfast items each day. Its menu includes both vegan and gluten-free options. Some of the most popular meals at this restaurant include Amaretto and Almond French Toast, the Guacamole and Cheddar Omelet and the Homemade Sweet Roll. It is open from 7 a.m. to 3 p.m. daily.
Ruthie's Boardwalk Social
Address: Pearl Street Mall, 1397 Pearl St, Boulder, CO 80302
Ruthie's Boardwalk Social is a relative newcomer to the Boulder breakfast scene, but it has quickly earned its spot among the ranks of the best eateries in the city. It is preferred among those who need a grab-and-go breakfast that is both delicious and nourishing. Its two breakfast items include the Breakfast Cali Burrito and the Eggs and Grilled Cheese. It is open from 8 a.m. to 7 p.m. Monday through Friday and 10 a.m. to 7 p.m. on the weekends, but breakfast is only served during the earliest hours.
Some people like to have a nourishing breakfast filled with protein, fresh fruit and a pastry on the side, while others prefer a sweet treat with a side of meat. Fortunately for those in Boulder, there are breakfast spots for every taste and preference.