Schools in Broomfield CO: Research Public Schools, Private Schools & Universities Near Broomfield
Posted by Greg Smith on Wednesday, August 24, 2022 at 8:22 AM
By Greg Smith / August 24, 2022
Comment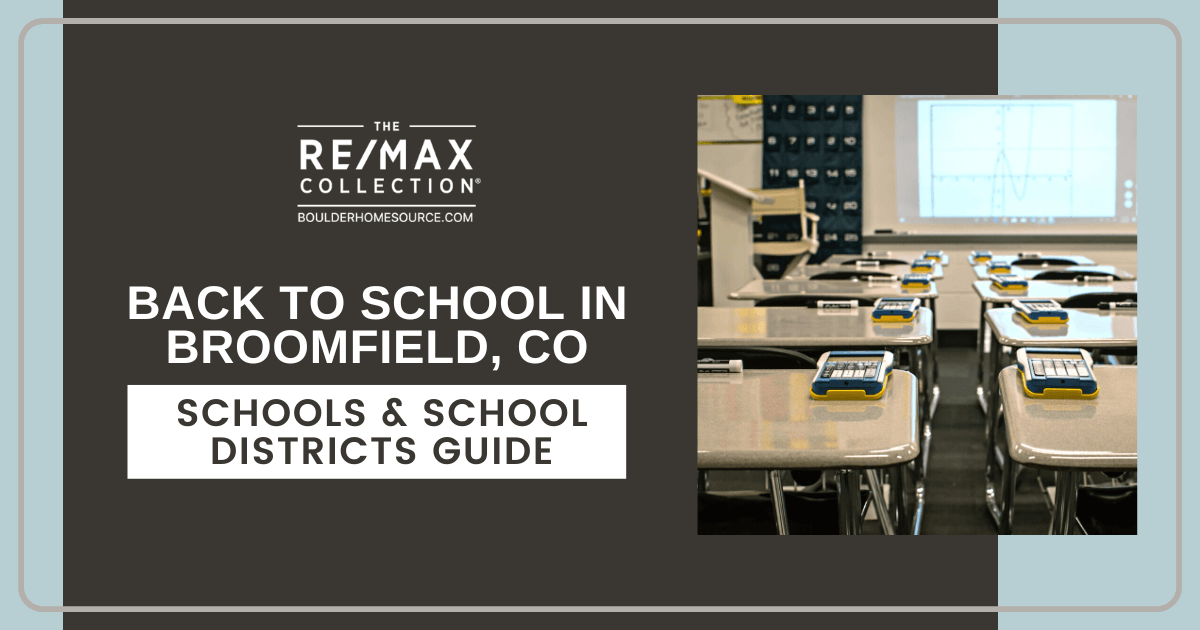 The city of Broomfield, Colorado, is a favored suburb within the Denver Metro area. It's far enough outside the city to boast a slower pace of life but close enough that a work commute into Denver is manageable.
The first question some people might have when moving to Broomfield is, "What are the schools like?" There are plenty of public, private, and charter schools in Broomfield, and it's also close enough to Denver that there are some choice colleges and universities nearby.
Public School Districts Serving Broomfield
Broomfield is a sprawling city, so the public school boundaries can be confusing at first. The town used to be spread out into five different counties. Today, it's just one county with multiple public school districts overlapping its boundaries, including:
Boulder Valley School District Re-2
Brighton School District
Fort Lupton School District
Jefferson County School District Re-1
St. Vrain Valley School District
The majority of the public schools in Broomfield are in just two districts: The Adams 12 Five Star Schools and the Boulder Valley School District. Broomfield and Legacy are the city's two main high schools. There are also two middle schools and eight elementary schools serving Broomfield students. Most school districts offer the standard state curriculum while also providing college prep tracks that prepare students to transfer into local secondary schools, like Front Range Community College.
The Adams 12 Five Star Schools offer unique options for their students, particularly Choice Enrollment. This program allows students to attend any school within the district, so long as space is available. The district also has an extended learning program called PEAK and a STEM background.
---
Broomfield Charter Schools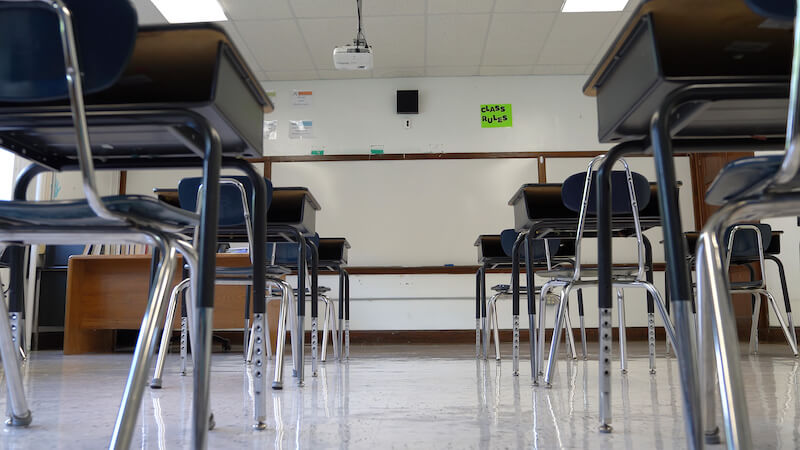 All the charter school options in Broomfield are public charter schools authorized and administered by the various school districts. They use the same curriculum to meet Colorado standards but sometimes offer additional learning opportunities. Many also provide homeschool support.
The Adams 12 Five Star Schools administers four specific charter schools:
Prospect Ridge Academy
Stargate School
The New America School
Westgate Community School
Another charter school operating in Broomfield is Jefferson Academy, a K through 12 school with around 1,400 on-campus students and about 900 homeschool students. Jefferson Academy's K-6 students attend the elementary school in the Westminster community, the suburb directly south of Broomfield. Grades 7 through 12 attend a combined junior high/high school.
Woodrow Wilson Academy is a Choice School in Broomfield, enrolling around 800 students annually with a specialized homeschool support program. It serves students in grades K through 8 and also has space for preschool students.
---
Broomfield Private Schools
There are 16 private schools available in Broomfield, offering education to Pre-K through 12 students:
Brightmont Academy
Bal Swan Children's Center
Front Range Academy
Holy Family High School
Nativity of Our Lord School
Appletree Christian Preschool & Kindergarten
Beautiful Savior Lutheran School
Colorado International School
Cross of Christ Preschool & Kindergarten
The Goddard School
Hope Montessori Academy
Hyland Christian School
Life Christian Academy
Miramonte KinderCare
Primrose School at Torrey Peaks
Victory Montessori
Front Range Academy is an alternative school for grades 6 through 12. It enrolls 400 students annually, primarily in 9th and 10th grades.
Brightmont Academy serves grades 6 through 12 and is located in the Flatiron neighborhood in Broomfield. Students receive one-on-one time with teachers to work on advanced educational goals and an individualized learning pace.
Holy Family High School has been operating in Broomfield since 1922. It has an annual enrollment of more than 600 students and offers 12 sports.
Life Christian Academy first opened its doors in 2011. Its annual enrollment is more than 100 pre-kindergarten through 12th-grade students and has a student-to-teacher ratio of 9-to-1.
---
Colleges & Universities Near Broomfield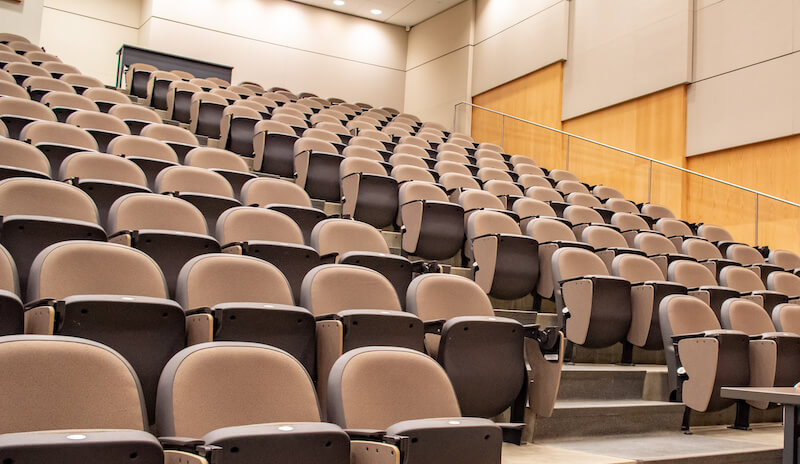 Several major colleges and universities are near Broomfield, including three University of Colorado schools.
Spartan College of Aeronautics and Technology is a private, two-year aviation school with branches in multiple states. The Broomfield campus offers accelerated training and certifications in Airframe Mechanics, Aircraft Powerplant Technology/Technician, and Avionics Maintenance Technology/Technician.
Front Range Community College is in Westminster, just minutes south of Broomfield. It offers more than 60 career degree programs in health sciences, business, information technology, manufacturing, social sciences, and education.
The University of Colorado Anschutz Medical College is in the Aurora community, several miles east of Denver. CU Anschutz has approximately 4,500 students seeking degrees in medical fields—more than 40 degrees are offered.
UC Boulder was founded in 1876 and is a few miles northwest of Broomfield. It offers 85 majors, including several master's and doctoral programs.
The University of Colorado at Denver has more than 13,000 enrolled students, with about 10,000 in undergraduate programs. It offers 41 bachelor's degrees, 59 master's, and 14 doctoral programs.
---
Lifelong Learning in Broomfield
Broomfield isn't just a great place to live; it's also a community that provides educational opportunities at every level. The elementary schools, middle schools, high schools, colleges, and universities in the area ensure that education is available for everyone at every stage of life.