Condos vs. Apartments: Would You Rather Own a Home Or Rent?
Posted by Greg Smith on Monday, March 20, 2023 at 11:20 AM
By Greg Smith / March 20, 2023
Comment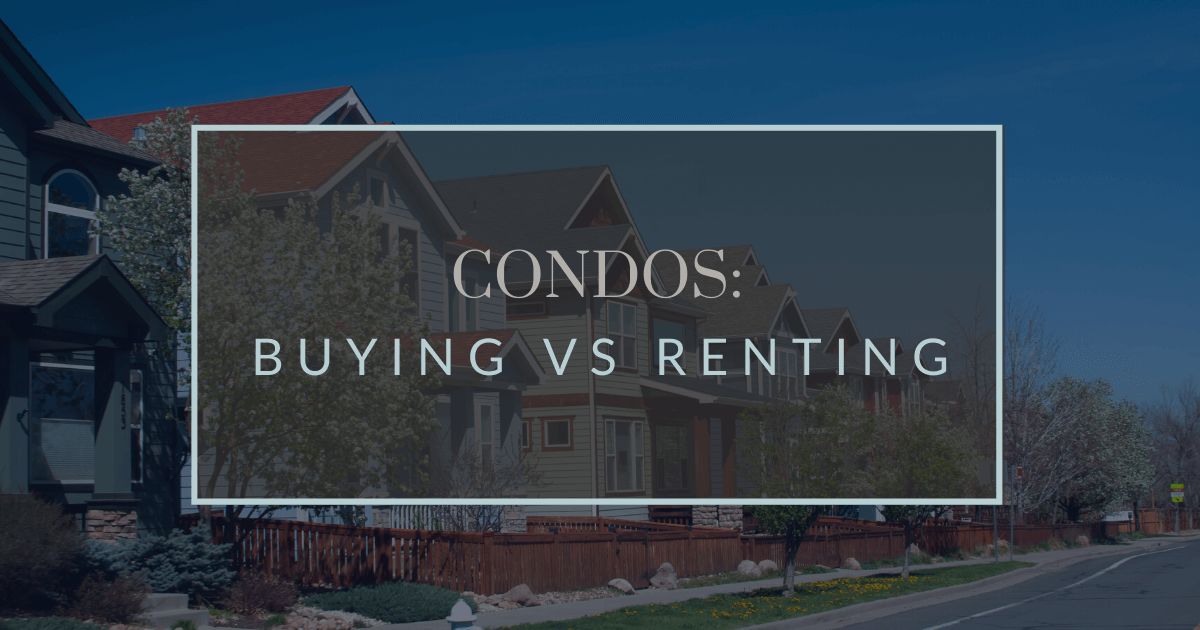 People considering buying a condo or renting an apartment may be wondering which is the better option. Those who plan on settling long-term typically benefit from securing a home mortgage and buying. Investors interested in growing their real estate portfolio and having a passive income will also be looking to buy one of the condos for sale.
However, those who are looking for a temporary or short-term option before committing to buying may be best suited looking at apartments. Renting is a solid option for those who need to save for down payments, closing costs, or boost their credit scores and minimize debts to qualify for better interest rates. Still on the fence? Keep reading to decide whether you should rent an apartment or buy a condo.
Those Who Own a Condo Can Rent It Out
Buying a condo gives one full ownership of the property, meaning that they can choose to live there full-time, seasonally, or rent it out as a respite for those on vacation for passive income. Places like ski towns, which have ample tourist appeal in both winter and spring/summer, are year-round travel destinations for outdoor enthusiasts, creating a large demand for short-term rentals.
Advice from investment brokers and real estate agents typically includes setting annual profits above $10,000 from having a rental condo. Those with a unit that offers unique amenities such as ski-in/ski-out access, steam showers, and hot tubs may bring in even more, especially during peak seasons.
Owners who plan to rent their condo to vacationers or for periods of 30 days or less will need to obtain a short-term rental license before advertising their property. There are set rules concerning how the property must be described in ads, and the rental housing license number must also be included.
If You Rent a Condo, You Have Less Responsibility and More Flexibility
Quite a few people enjoy having more freedom in their daily lives and don't want to spend excessive time handling the maintenance responsibilities of condo owners. Those seeking such flexibility may put off buying a home, but condo communities typically operate a bit differently, which means owners and renters aren't generally overburdened with these concerns.
Condos are typically maintained by a home or property owners association, which handles taking care of many tasks for renters and investors alike. The association takes responsibility for the grounds, amenities, roofing, siding, fences, and parking lots for a set fee often paid for by the owner. Some also cover essential perks like trash and water.
Renters have even greater flexibility financially, as the condo owners handle property taxes and homeowner's insurance for the structure itself. Those who rent can purchase a supplemental policy to cover their possessions at reasonable rates. Although renters have greater flexibility, it's worth noting that they have less freedom to implement condo design tips that maximize space.
Condo Owners Can Build Equity
Paying rent doesn't create equity like ownership can, as each mortgage payment helps boost one's net worth. However, a stable real estate market that sees property values rise can be a real equity builder for owners. While renting may mean less responsibility and less pressure concerning finances with closing costs and down payments, condo owners could monopolize their position in numerous ways in the future.
A properly maintained unit and certain upgrades or improvements will better serve the owners and make it more desirable for renters or buyers in the future. That being said, be sure to check out high ROI home improvement efforts in Cost vs. Remodeling magazine for guidance about the top upgrades to build equity.
Ownership allows the property to be sold at current market rates or profit depending on how well the unit holds or rises in value. Owners can also work with their lender to draw from the equity in their home to make improvements or to further invest in other properties to build their portfolio holdings.
Is It More Affordable to Buy or Rent a Condo?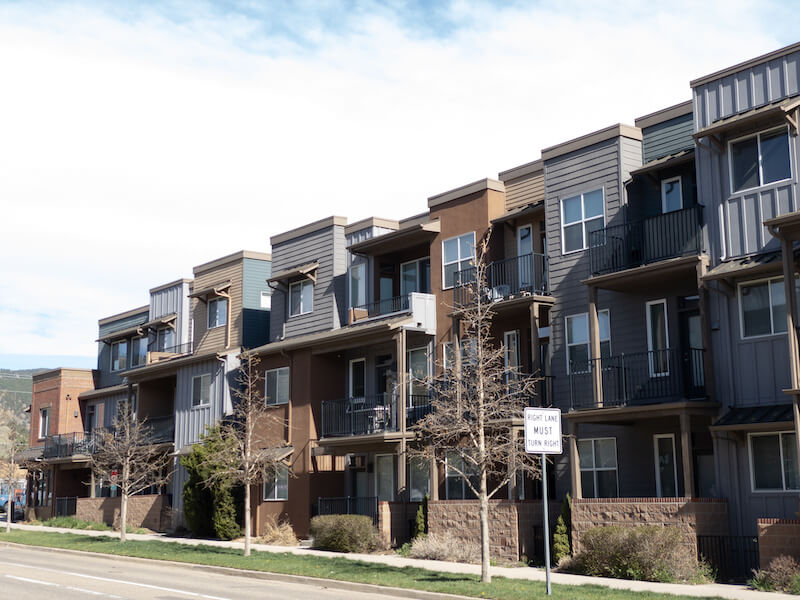 Numerous factors determine whether renting or buying is more affordable. A primary consideration is how long one plans to remain in the home, and those staying five years or longer are often best suited to buying. Buying can have a significant return on investment, as owners have the potential to:
Build equity that can be borrowed from with each mortgage payment
Deduct mortgage-related interest from their state and federal taxes
Enjoy more freedom concerning decorating and making improvements that might boost equity and rental value
However, potential buyers will ideally have a good credit score, reliable income, closing costs, and a solid down payment in place before applying for a mortgage. This helps buyers get the lowest interest rates and streamlines the home loan process. Owners should keep in mind that they will be responsible for any repairs inside the condo, and a reserve fund to handle issues is necessary.
Those in transitional phases should consider renting first. Renters can leave after completing their lease terms to move on to a new city or whenever they are ready to buy. Rental costs can be comparable to mortgage rates, and in some situations less, since landlords and HOAs handle most of the upkeep. According to the Rent vs Buy Calculator from NerdWallet, renters nationwide pay an average of $205 less than buyers with a standard mortgage do.
Mortgage Payments Are More Predictable than Rent
It's common to find articles arguing over which costs less: mortgage payments or rent payments. The answer largely depends on location, the properties in question, and other financial factors. However, for many people, buying a condo can be significantly more affordable than renting one.
This is because mortgage payments will never change, except at pre-determined intervals. When you take out an adjustable-rate mortgage, you're locked into that interest rate for three or more years, and your mortgage payment won't change. If your mortgage starts at $1,000 per month, it will stay that way until it reaches a readjustment point, at which it could rise or fall. Or in the case of a fixed-rate mortgage, it will remain the same throughout the life of the loan.
When renting an apartment, rent tends to climb every year. Some states limit how much a landlord can increase rent and when they can increase it. For example, in Oregon, price increases can't exceed 14.6%. However, many states don't have a legal limit, like Texas and New York. Regardless of which state you're in, you can expect rent to increase each year. What starts as $1,000 rent this year could be $1,100 next year and $1,250 the year after that. If you want a predictable housing payment each month, buying definitely has the edge over renting.
Buying or Renting: Which Is Best For You?
Condos are an excellent real estate investment for buyers of almost any level. They can make for beautiful full-time homes or serve as short or long-term rental properties. There are plenty of condos in and around this pristine mountain community that creates opportunities for buyers, investors, renters, and even vacationers. As we've discussed, the answer to whether buying or renting is wholly up to you.