Celestial Seasonings - Leading Boulder's Natural Food and Beverage Industry
Posted by Boulder Home Source on Thursday, May 16, 2013 at 12:07 PM
By Boulder Home Source / May 16, 2013
1 Comment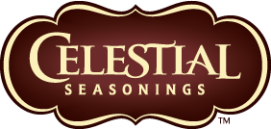 Even if you are not a tea drinker, the chances are good that you know of the popular Celestial Seasonings 100% Natural Tea Company. Known worldwide for producing some of the best herbal tea products, Celestial Seasonings was founded in Boulder, Colorado and is the pride and joy of the local natural food and beverage market. If you have not been yet, or in a while, we would like to invite you to tour their amazing facility and sample the freshest teas the world has to offer!
Celestial Seasonings was created by small group of passionate people who believed that you could improve your health and life through the use of all natural teas and herbs. Initially, they selected and harvested local herbs right from the Rockies and manufactured by hand a superior product that was then sold to local health food stores and markets. Now they travel the world to bring the finest and freshest ingredients to every cup of tea they produce. The global diversity of this once small cottage Boulder business has enabled the company, as a whole, to pave new paths in the herbal tea and health food industry. With a huge variety, that includes more than 100 natural botanicals, the everyday person can experience tastes and flavors that cross oceans and transcend cultures.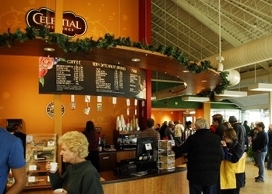 Although the company has become one of the largest specialty tea manufacturers in North America, serving more than 1.6 billion cups of tea each year, they hold true to their Boulder roots. Located at 4600 Sleepytime Drive near the neighborhood of Gunbarrel in Boulder, the Celestial Seasonings factory campus sits amidst Boulder's beautiful landscape which has been the inspiration for the healthy lifestyle that our residents love and enjoy. The factory offers free daily tours which not only shows how the products are made and sold, but it also offers tastings, samples, and items for purchase. Make a day of it and tour the facility as well as their art gallery, then stay and enjoy lunch at the cafe for an absolutely Celestial adventure.
Free tours are operated on a daily basis starting at 10am Monday through Saturday, and at 11am on Sundays. Free samples are also available daily, starting at 9am Monday through Saturday and at 11am on Sundays. From their delicious all-natural herbal blends of green, red, and white teas to their flavorful chais and wellness teas, you are sure to find the perfect selection to suit any and every mood, health ailment, or occasion while on your tour!