Qualities to Look for in a Real Estate Agent
Posted by Boulder Home Source on Monday, November 19, 2018 at 9:59 PM
By Boulder Home Source / November 19, 2018
1 Comment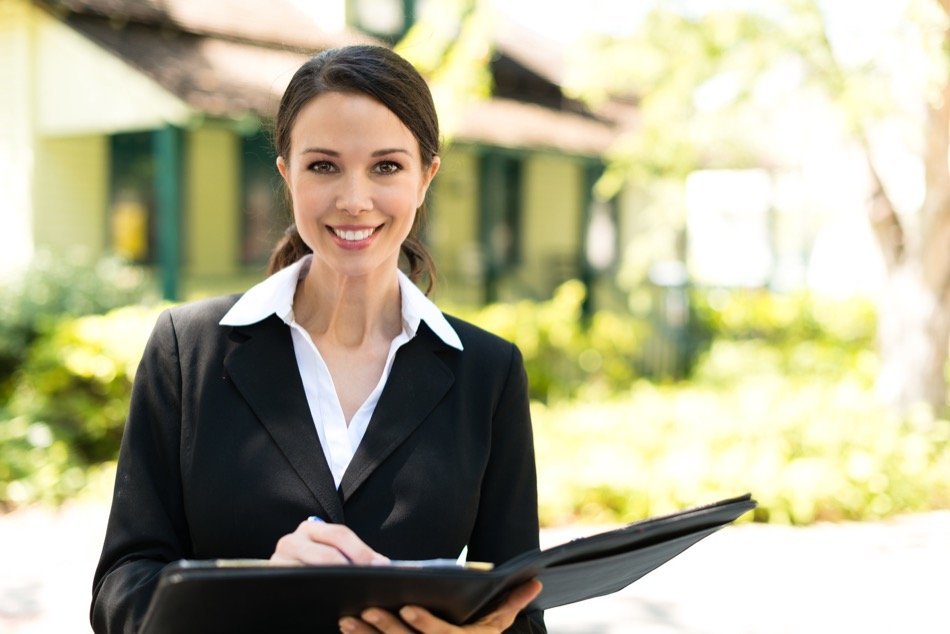 It can be impossible to estimate the actual value of hiring a real estate agent. Buyers can utilize their services to find the right home at the right price, and sellers find agents helpful because they can help them locate qualified buyers and get a fair price for their homes. Licensed real estates agents have the local knowledge and experience in neighborhoods that give their clients an advantage of those who attempt to navigate the home buying and selling realm on their own.
Whether buying or selling, hiring a real estate professional is beneficial for those seeking price guidance concerning how much home can be budgeted or how much a home is really worth in today's marketplace. These experts network with other professionals such as home inspectors and brokers, so they can share references that clients will need during home negotiations and transactions. Agents are solid negotiators and understand the ins and outs of complex purchase agreements. Furthermore, they serve as buffers between clients and potential buyers and sellers, weeding on the non-serious candidates and connecting them with serious possibilities.
Real Estate Agent Roles Defined
Real estate agents often carry a singular title as licensed professionals: as buyers agents or as listing/selling agents. However, there are highly experienced real estate agents who hold the appropriate certifications to represent both buyers and sellers as dual agents. For example, it's typically for a seller to contact a listing agent and for buyers to contact a buying agent, but in certain situations a licensed professional may be serving on both ends of the transaction. Both agents are familiar with local market activity and work in the best interest of their clients. Here is a short explanation of these two types of real estate agents and their roles.
The Role of the Buyer's Agent
Buyer's agents work specifically in the best interest of their clients as potential home buyers. They help home shoppers step-by-step through the searching and negotiation processes in addition to handling overseeing the ***home closure transaction processes. It is important to remember that most buyer's agents work on a commission basis, so if buyers seeking to avoid any 'pressure' should try and negotiate a flat fee with potential buyers.
Some roles of buyer's agents include:
Professionally representing the interests of the buyer at all times.
Helping buyers find their ideal home.
Assisting with providing facts about the home, its condition, demographics and market value.
Recommending professionals such as home inspectors, contractors and brokers.
Negotiate terms and pricing with home sellers and their listing agent.
Helping buyers navigate contracts and other paperwork throughout the home closing process.
In the long run, buyers looking for the best deals on the home of their dream should definitely employ the services of a buyer's agent. Overall, this will help home shoppers feel more comfortable throughout the entire buying experience.
The Role of the Listing Agent
There are several key members to any good real estate team. You often need an assessor, an attorney and sometimes even someone to stage and photograph your home. For a homeowner who's considering selling their house, however, the listing agent is the most essential player.
In terms of residential real estate, the listing agent represents the homeowner. In some instances, a listing agent can also represent a home buyer as a dual agent. Most traditionally, though, it is the listing agent's job to market the homeowner's home. This is done by adding the property to the multiple listing service, also known more colloquially as MLS. The listing agent also represents the homeowner by presenting offers to them and essentially overseeing the entire real estate transaction from the first offer to the home's closing date.
It is important to note the differences between a listing agent and a buyer's agent. The buyer's agent has responsibility for locating properties for a buyer to visit and consider during the purchasing process. This type of agent has loyalties only to the buyer. He or she is also paid by the buyer for services rendered. A listing agent, on the other hand, is paid by the seller. This usually occurs after the sale of the home, since the listing agent will take a percentage of the money the seller receives after its sale.
The actual percentage amount varies from state to state, averaging out around 3.5% of the total purchase price of the home. This amount is agreed upon by the seller and the listing agent in a contract. The contract is set for a specified time period. If the listing agent fails to find a buyer during that period and the seller opts not to renew the contract, the listing agent is owed no commission percentage.
A listing agent is thus a good option to go with if you're trying to sell your home and need some help with the ropes of the real estate market. While sometimes they can split their loyalties between a seller and a buyer, a listing agent's primary responsibilities and duties are geared toward the home seller and obtaining the best opportunities to get a home sold quickly for the money it is worth.
Qualities to Look For in a Real Estate Agent
When people start looking to sell a home, they need a real estate agent to help them navigate the process. But how do sellers figure out how which real estate agent will be right for them?
Prompt Communication
In a tight market (or even in a slow one), being able to show a Superior home, see an offer, and negotiate a response quickly is key. Sellers need an agent who can respond quickly to buyers' agents, and be generally available to answer seller questions. Everyone has unique needs in this area, so a seller wants to select an agent who is experienced and willing to use preferred modes of communication, at times that work well for both parties.
Understanding of Seller Needs and Expectations
A seller's agent is going to negotiate on their behalf for:
What they expect in a sale price
What they need for sale timing
How much they may be willing to grant the buyer in repairs or funds to close
In order to do this successfully, the agent must have a fairly solid understanding of how the seller conceives of these individual aspects of the sale. An agent who has talked to the seller in depth about what they want from the sale will be better able to work out the details with prospective buyers. Real estate agents should also ask the seller the why's of selling and be able to direct them to financial and mortgage experts as needed.
Knowledge of the Neighborhood
Selling a home demands an intimate knowledge of the space that the homeowner might not have. Even people who have lived in the area for decades may be unaware of the kinds of improvements they need to make to appeal to buyers, or a fair selling price for the home and location. Agents who have a firm grasp of the real estate market in the area, and how homes similar to the seller's property are selling, can advise the seller on the best approaches to achieve their target sale price and timing. In addition, an agent who is knowledgeable about the general area can point out the advantages of the neighborhood to prospective buyers or their agents.
Attention to Detail
When sellers engage an agent to represent them for the sale, they are taking on a professional who is there to represent their unique interests. This means that the agent will help them work through the trickier parts of the selling process, such as disclosures, listing details, and how to stage the home. An experienced agent knows what to look for in a purchase offer to determine if it will be a good deal for the seller.
Finding the right agent can be a process for home sellers, but it is often a worthwhile effort. By locating a real estate agent who is ready to meet their needs, sellers will appreciate the professional support.
What Makes for a Good Real Estate Team?
A good real estate team is more than just the agent serving their clients. From brokers to transaction coordinators to marketing specialists, it takes a lot to manage a real estate transaction, and buyers and sellers alike should want the best team to ensure their success. Here are a few signs that the team you're signing on with can handle your transaction competently
Great Support Staff
Even agents that are part of a large company operate as their own business. Agents decide how much they want to invest in support staff and marketing, while great agents have an experienced managing broker who brings years of wisdom based on personal experience, enhancing the performance of all the other agents that work under them. The more transactions a brokerage house does, the more knowledge they bring.
Great agent groups will often also have a transaction coordinator. Dedicated transaction coordinators ensure paperwork is submitted quickly and accurately which is imperative to a successful deal. Phone support helps you communicate effectively with your agent, and even better, a front desk with office hours provides a manned address for important deliveries like earnest checks.
Expertise in Your Area
They can be the top agent in the next town over, but if they don't know your specific market or have connections to market the property to, it just doesn't work.
Specialized Marketing Support
Website, blogs, social media, print media - all this takes time and expertise to set up. General support staff is not likely to know the intricacies of Search Engine Optimization or how to capitalize on the latest hashtag trend. Agents with great marketing support get more people to look at your property which makes the most of the home's value.
A Great Photographer
Most people see a house for the first time online. They know right away if it feels right. You don't get a second chance. Ask to see photos of previous homes sold by an agent. Don't forget, you are judging the quality of photos and how well they feature a home, not the home itself.
Standard Commission Structure
So many people pick agents based on friendships. Your neighbor or sister may be a great personal support to you, but it doesn't make them the best agent for the largest investment you will likely ever make. If an agent offers to discount their fees, that may be tempting, but a busy, successful agent will most likely not offer a reduction of fees because one, they have to pay their support staff and two, they are worth it. They know how to get the most money for your property and will likely make up the discount in a higher sale price and a smooth transaction process.
Contact an Experienced Real Estate Team Today
With a greater understand of the vital and varied roles of real estate agents, it is highly recommended to seek out the services of one of these professionals to meet your needs. Whether you are a buyer or a seller, you will certainly enjoy greater peace of mind and likely get a much better deal with the backing of a qualified and experienced real estate agent.