Finding a Home Builder: What to Look For Before You Hire
Posted by Greg Smith on Thursday, March 16, 2023 at 9:00 AM
By Greg Smith / March 16, 2023
Comment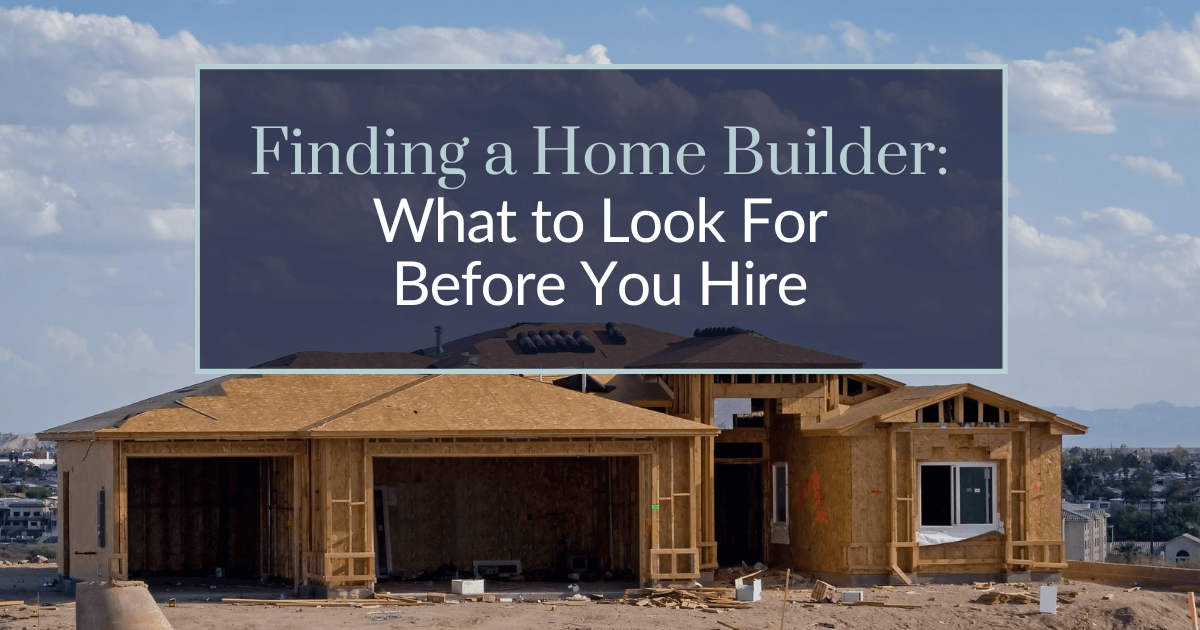 Anyone who is ready to find a "forever home" and wants to invest in a property that encompasses everything they envision can realize their dreams with the right new construction home builder. However, many details, decisions, and collaboration are required to ensure success.
Knowing how to choose the right builder that can accommodate the budget and timeframe and who has a solid reputation and notable experience is one of the most important things to know when buying a new construction home. Before signing any contracts or just settling for the lowest bid that's put forth, consider these tips for choosing the best new construction home builders along with how to recognize which ones to scratch off the list.
Top Builders Know Their Stuff and Are Open & Honest Throughout the Project
Homebuilders should be experts in their field and will ideally work with reputable subcontractors and suppliers when constructing homes. When working with a strong team, top builders should be ready to answer any and all questions that buyers have from the initial design phases all the way to the point of completion. And, of course, buyers of a new construction home should have plenty of questions. A new home is a major investment!
Builders should be prepared to answer any inquiries about financing options, customization options, anticipated timelines, warranties offered, and other concerns. They should also be transparent about their process. Some builders even have online portals or other means for customers to keep track of the project's progress whenever they want. Clear communication is essential.
There should be plenty of opportunities to get answers, as buyers will meet several times with the builder's representatives, finance team, designers, and the building company's team lead for the custom build. Additional key questions to ask include:
Are lot costs included?
Is landscaping included?
Are there incentives for using the builder's preferred lender?
How long will construction take? What happens if there's a delay?
What standard finishes are included and which are optional?
Do appliances come with the purchase?
Does the contract have a cost escalation clause?
While asking these questions, evaluate the builder's customer service. Decide if the builder is someone you're willing to work with for the months (or even years, for more involved projects) it will take to complete the project.
When Talking to Previous Customers, They Have Good Things to Say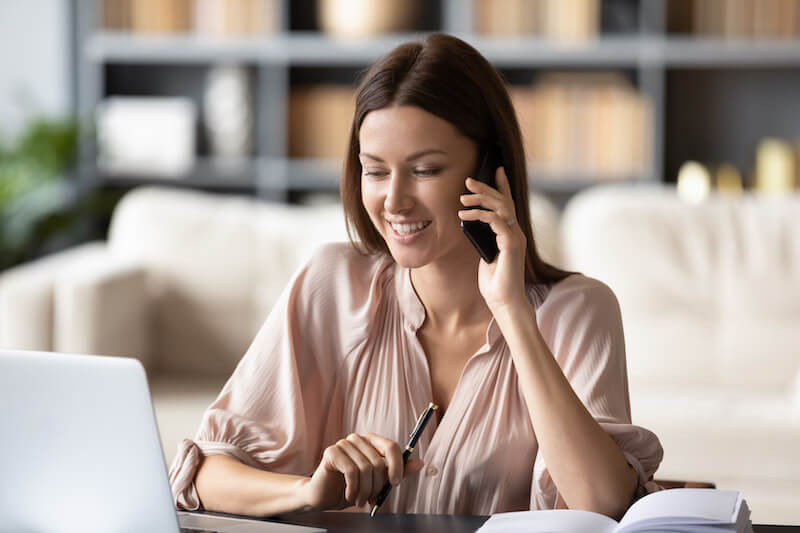 Reputation is everything in the business world, and this is particularly true in the realm of homebuilding. Any building contractor should be forthcoming with offering potential clients references from previous customers. Buyers will then need to take those references one step beyond what's on paper by making calls to clients and getting the scoop about their experience directly from the source.
Another way to explore a builder's reputation is to check out reviews online and to research sources that list top home builders in the area. Does the builder you're considering make the list? (This doesn't have to be a deal-breaker, however, as newer companies may not be established enough to land a spot in these rankings.) While you're looking, find out how long the company has been in business. While it's not the be-all, end-all, a company that's been in business for many years is probably doing something right.
In either case, smart buyers will take time to check out the companies' ratings with the Better Business Bureau to see if any red flags, like excessive complaints or judgments, have been made against the builders or their sub-contractors. Contact a few suppliers and vendors the builder works with to check that their accounts are in good standing. Builders with poor credit or a bad reputation with local suppliers are likely not good contenders.
They Have All Their Paperwork In Order
Builders should be very familiar with the guidelines in their contracts with the buyers. This not only outlines what the contractor's responsibilities are but also dictates any insurance, licensing, and building permitting requirements that builders need in place before beginning the project. Codes and requirements may vary, depending on the city and state where the project is located.
At a minimum, home builders are expected to have current employers' liability insurance and worker's compensation to protect both the property and their workers. Buyers should receive copies of documents showing proof of up-to-date coverage. Inquire about whether they have public liability insurance that covers both parties and neighboring properties should damage occur or an injury happens on the job site. Much of this information can further be confirmed by the local home builders' association. Homebuyers should also check the licenses of the builder and contractors to ensure they're legitimate.
They Focus On Quality Over Quantity
Find out how many homes each potential builder contracts to complete each year. Is that number in alignment with others that focus on custom home builds? Some builders may take on too many homes in order to boost profits, but this can result in delayed milestones during the build and/or poor quality in the final results.
Keep in mind, that just because a contractor has built 500 homes, that doesn't mean that they were high-quality homes. It's wise to choose a home builder that has a solid track record of being on time and who doesn't try to take on more jobs than can realistically be completed with top-quality craftsmanship and resilient materials.
Take time to actually look at previous builds, and tour these homes or model homes that the builder has been involved with. Another way to explore a builder's work is to vet them by contacting current owners living in properties they have built. Some occupants might be willing to meet with other buyers and even offer tours of their homes that open the doors to get the real scoop on their level of satisfaction.
A quick way to gauge a builder's previous work is through their portfolio. Many builders have an online gallery on their website, or buyers can ask for one from the builder. In addition to quality, it's important to make sure that the builder has experience with the style of home you want to build before getting too deep into the project. A builder who specializes in ultra-sleek modern builds, for example, may design and build fantastic homes, but a different builder is probably better if the desired result leans more toward a fairytale cottage.
Look for a Builder With Certifications & Awards
When looking for a home builder, a green flag to keep an eye out for is awards and certifications. While not strictly required, they serve as an indication that the builder is well-regarded in their industry and has a proven track record of providing excellent service. Home builders can have certifications from organizations such as the National Association of Home Builders, which means they have been through rigorous training and adhere to specific standards. Additionally, awards may signify that a particular home builder has gone above and beyond in their work. Both of these factors can be helpful when deciding on the right builder for you.
A builder who is certified by organizations like Energy Star or Leadership in Energy & Environmental Design can also be a good indicator that they are knowledgeable in green building practices. Other certifications, such as those from the National Association of the Remodeling Industry or Certified Green Professional, demonstrate the builder's commitment to staying up-to-date with trends and technology. If these sorts of features in a home are important to you, green certifications are definitely something to be on the lookout for.
Considering a New Home Build? Choose the Best for Optimal Results
After buying a brand new home, a buyer deserves to have the best results that allow them to be happy with their investment for years to come. To avoid long delays in the building process, shoddy workmanship, unexpected cost increases, and a bad experience overall, take the advice in this guide and do some homework to ensure you get the best builder for the project.