The Seasonal Climate in Boulder, CO
Posted by Boulder Home Source on Thursday, February 13, 2020 at 6:44 AM
By Boulder Home Source / February 13, 2020
Comment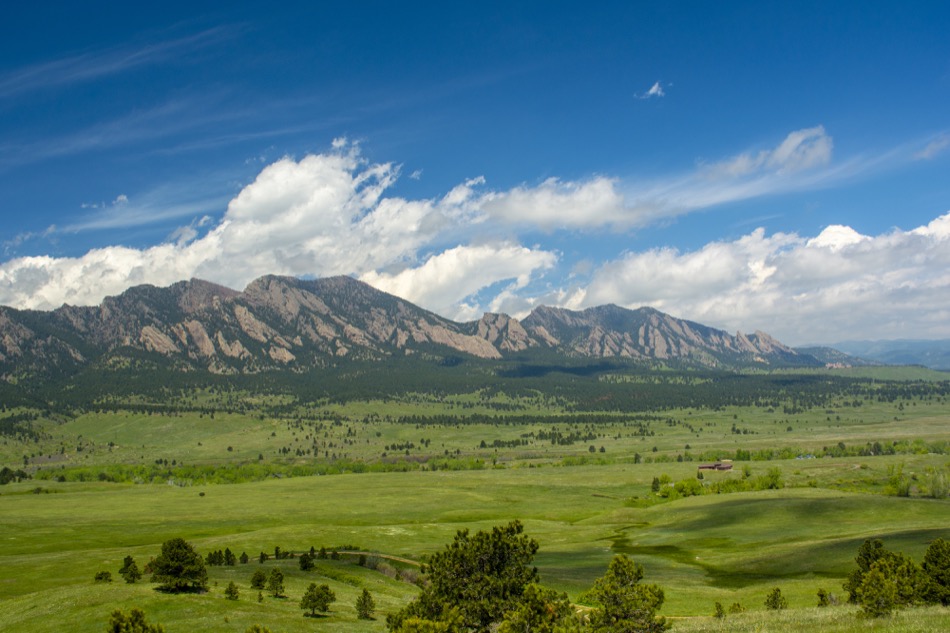 While this serene community has many nicknames, most residents and visitors alike consider Boulder to be one of the nation's most beautiful places. A good bit of that reputation likely stems from the fact that the city boasts one of the more tolerant climates in the Rocky Mountains year round. There's ample snow in late autumn and throughout the winter, yet Boulder still captures around 300 days of sunshine annually.
Situated at just over 5400 feet above sea level at high desert elevation, adequate precipitation allows the predominantly mild climate to overlap with subtropical classifications. Beloved by nature lovers, snow enthusiasts and adventurers from all walks of life, let's explore the various seasonal climates in Boulder, CO.
Spring Climate in Boulder, CO
The brisk air and ample sunny days allow springtime foliage to flourish throughout the landscapes and even amid downtown Boulder where thousands of tulips begin to blossom. Because the temperatures typically range between the 50s to low 70s in the day, wildlife is plentiful along the trails you've been waiting to visit again post-winter. Evenings are chilly with nearly freezing temps in March that elevate to the mid-40s in May.
Boulder's Climate in Summer
The glorious golden rays of summer bless Boulder with brilliant blue skies and warm temperatures in the high 80s and mid 90s for the better part of the season. Evenings are still comfortable in the high 50s on average, and most residents add a few layers of clothing after the sun sets. Festivals abound in summer, as do concerts and outdoor activities such as hiking, rafting, swimming and fishing.
Fabulous Fall Weather in Boulder
The autumn climate in Boulder wonderfully mirrors that of spring with an additional feast for the eyes, as the majestic mountain scenery transitions into an array of reds, golds and orange foliage. The creek is ripe for fly-fishing and other pursuits, as the weather ranges from the 50s-70s in the day with about 20-degree drops in the evenings. Many outdoor enthusiasts are quick to claim that fall is by far the best time of year to spend time in this Rocky Mountain community.
What to Expect from Boulder's Climate in Winter
Wintertime is everything one could expect from a picturesque mountain town, as Boulder rarely becomes buried in blizzard conditions while still affording winter enthusiasts 90 inches of snowfall annually. On average, January is the chilliest month, with daily highs in the 40s and nighttime lows falling into the low 20s. However, unpredictable weather occasionally sees temps fall well below zero, with the lowest on record being an astonishing negative 33 degrees in January 1930.
Backcountry skiers hit local trails, while those seeking serious slopes head about a half hour away to Eldora Mountain Resort in Nederland or other locations. Patios and parks around town still get packed on sunny days, as the snow begins to melt and the air warms up. Looking for something indoors? There are ample museums and kid-friendly activity centers, in addition to treats for adults such as touring the Celestial Seasonings tea factory or exploring the tasty Boulder Beer Trail.
Find Your Place in Boulder Any Time of Year
With such a welcoming climate in Boulder, CO for the majority of the year, it's no surprise that vacationers flock to the community all year long, and those looking for a new home easily find their lifetime Rocky Mountain retreat right here.