Colorado Rocky Mountain Living
Posted by Boulder Home Source on Wednesday, April 3, 2019 at 1:04 AM
By Boulder Home Source / April 3, 2019
Comment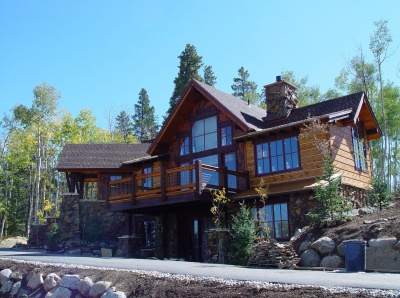 Some of Colorado's more luxurious communities are those famous for skiing and snowboarding like Vail, Aspen and Breckenridge. These communities offer a variety of housing options including condos, townhomes, single family homes, luxury mansions, cabins and cottages.
Cost of Living in the Rocky Mountains
Home prices and rental prices tend to be very high in places like this but most would agree that the benefit of owning a home in these communities outweigh the increased costs of living. Most residents of resort communities such as these are usually seasonal, with only a small handful living there year round. Within each one of the above mentioned, you will find an assortment of retailers, grocery stores, restaurants, doctors and fantastic schools. Moving to Vail, Aspen or Breckenridge is for most like a Colorado dream come true, with breathtaking views as far as the eye can see and luxury living all around you.
Popular Communities in the Colorado Rocky Mountains
Park City is a popular smaller community in Colorado, with skiing, outdoor music festivals and extreme sporting events held throughout the year. It's a great place to live, and offers something to do all year. Breckenridge is another great place, located at the base of the Rocky Mountains Tenmile Range. It has a history from the Gold Rush era, and offers residents and visitors a quaint but vibrant downtown area. With world class skiing, Breckenridge is an excellent place for those that love outdoor adventure. Telluride is one of the top communities in Colorado, and is described by visitors and residents as magical. With great skiing, golf and annual festivals, it's a place that most people don't want to leave. There is so much to enjoy in Telluride, and it is a destination for many travelers each year.
Explore Smaller, Lesser Known Rocky Mountains Communities
Smaller and less well known mountain communities that also offer a great life style for residents include places like Silverthorne, Nederland, and Buena Vista. Each one of these towns has its own distinct feel and provides different living options. Your choice of home will be more limited in these areas with most listings offering cabins, single family homes, and luxury properties.
There are a couple of apartment and condos complexes in addition but these tend to be mostly rental properties. The great thing about small mountain town living is that they usually have a strong sense of community pride and are a place where everyone knows each other. Resources in these communities will be less readily available and spread out over greater distances.
How to Live Safely in the Rocky Mountains
No matter where you are thinking about living in the Colorado Rocky Mountains, there are a few special concerns that affect every homeowner. Wildlife and winterizing are two of the biggest ones. Even in places like Vail bears and mountain lions are common and can present danger if you are not prepared. Additionally, winterizing your home will protect it from the elements but it will also protect your family if you are a year round resident. Making sure you have back up energy, heating, food and water sources require planning ahead and will make life a lot more comfortable if there are roads closures.
Mountain living in Colorado is as diverse as city living in Denver or Colorado Springs. Although it is true that resources are definitely more scares in these kinds of areas, there are tons of Colorado mountain communities that offer every amenity and city service imaginable. To learn more about homes for sale in the Colorado Rocky Mountains try our city search feature.