How Your Credit Score Affects Your Ability to Buy a Home
Posted by Boulder Home Source on Friday, December 7, 2018 at 9:25 AM
By Boulder Home Source / December 7, 2018
Comment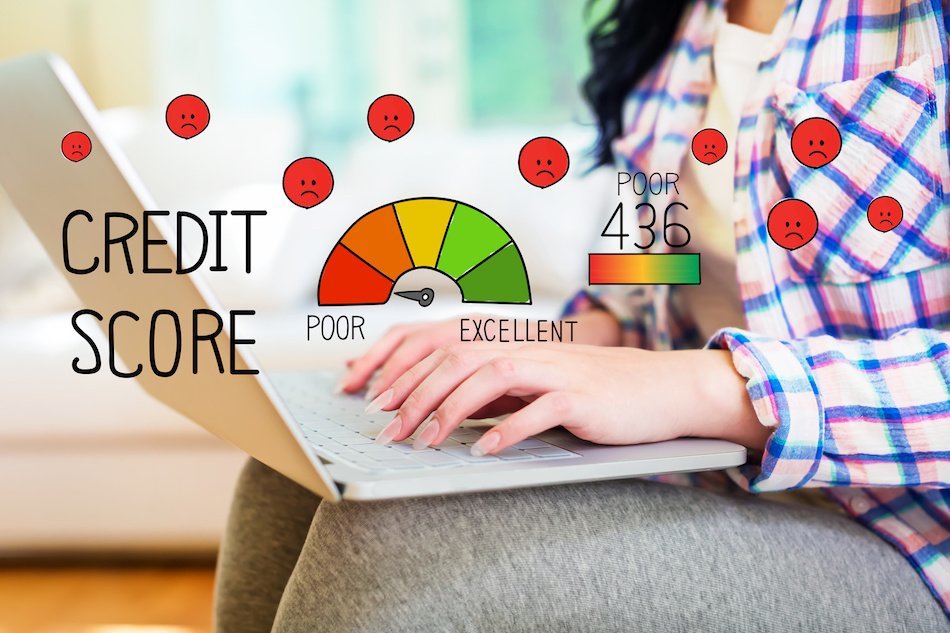 Having a bad credit history does not necessarily mean you can't buy a home in Superior, Colorado, but the stark reality is that you probably will have to pay more than a borrower who has excellent credit. Although the legal period between bankruptcy filings is seven years, your credit report can be adversely affected for an entire decade. The key to realizing this elusive American dream is to spend a good deal of time researching all the various options you may end up encountering. Be sure to tour neighborhoods, Rock Creek for example, that fit your lifestyle as well as a home that isn't over your monthly budget, allowing you to add to your savings.
For informational purposes only. Always consult with a licensed mortgage professional before proceeding with any real estate transaction.
Types of Mortgage Loans for Bad Credit Mortgage Applicants
There are two types of loans available: a bad credit secured loan and a bad credit unsecured loan. A secured loan is highly unlikely since assets are not available and thus it will probably be a bad credit unsecured loan. These loans are not easy to get, as banks are understandably leery of people with bad credit. You may still be able to get one, but it will be based on you ability to repay (your income level).
Consider a Lease Option. This type of agreement is made with a property owner in which you are allowed to live in the home as if you are actually the owner. Usually the signed agreement is for a year or two and as soon as you qualify for a home loan within the agreed time period, you buy the house at the originally negotiated price. Technically, you are leasing the home with an option to buy it, which is a good deal because it gives you time to repair damaged credit.
There are other benefits associated with a lease option. For one thing, you don't have to deal with a landlord, and you can renovate the home, as you desire. Also, as the home appreciates in value, the increased equity becomes yours since you are bound to buy the house for the original negotiated price. In a way, you are locking in the market price of the future today.
Credit cards are the best way to build credit, but be careful with them. Make payments promptly every month; it will not go unnoticed. If your credit is so bad that you can't get a card, you can apply for a secured credit card at a bank. This entails putting a deposit on the card, which becomes the card's credit limit, which is $500 or $1,000 dollars. After about a year of good use, this card becomes a normal credit card and you are refunded your deposit.
How to Improve Your Credit Score
You and your family may have been intending to buy something very shortly. A home or a vehicle will match the bill. Is it the large screen TV you'd had your eye on for awhile? No matter what it is, you'll need to be able to fund it. One of probably the most damaging ordeals a consumer may have is getting rejected for credit or credit card because of poor credit rating.
A credit score under 620 can make it really difficult for you to find someone willing to loan you in any capacity. You'll be able to very easily exert effort to improve a score below 620, though.
Knowing what your credit score is appears to be of main concern, so the initial thing you should do is get a copy of your credit record. You are able to also see all of the open credit lines you have on your credit record. Shady activity that might be construed as identity fraud may be kept track of, in addition to being in the position to discover anything having an effect on your credit. Should you see what you think is an instance of identity fraud, you should dispute the charges for whatever unsettled balances. You'll enhance your credit rating greatly if you become successful in this regard.
Second in line is settling credit cards with larger account balances, if you have the money to handle it. If you're like the majority of individuals, you're just doing minimum payments. Interest rates of many charge cards have increased, some into the 30% scale, and it does not need a mathematician to realize how rapidly interest can add up with that rate. You shouldn't be tempted into a false sense of security by doing small payments on balances that rises into the 3 or 4 digits. If you just do minimal payouts, you will find out your credit card balance increase at an alarming, sometimes uncontrollable rate. If you try to keep account balances under one-third of your maximum credit ceiling, you should see progressive developments on your credit score over time.
Finally, should you have a lengthy history of credit card usage, you're regarded as a less risky bet to most loan providers. In case your earliest credit cards have fallen out of use, however, loan providers may not really find out the full extent of your strong credit report. Credit rating agencies typically remove the things they view as inactive credit cards after a specific period of non-use. Loan providers will not even know they were there if they are not found within the credit report. You need to keep even just a little balance on old cards, then, as it is a helpful method to make certain your credit score increases.
Find homes for sale in Boulder Co and surrounding cities by searching the MLS data using our real estate site. The BoulderHomeSource web site makes searching easy for any city in CO.
For informational purposes only. Always consult with a licensed mortgage professional before proceeding with any real estate transaction.