Curb Appeal Guide for Serious Sellers
Posted by Boulder Home Source on Tuesday, November 13, 2018 at 9:02 AM
By Boulder Home Source / November 13, 2018
1 Comment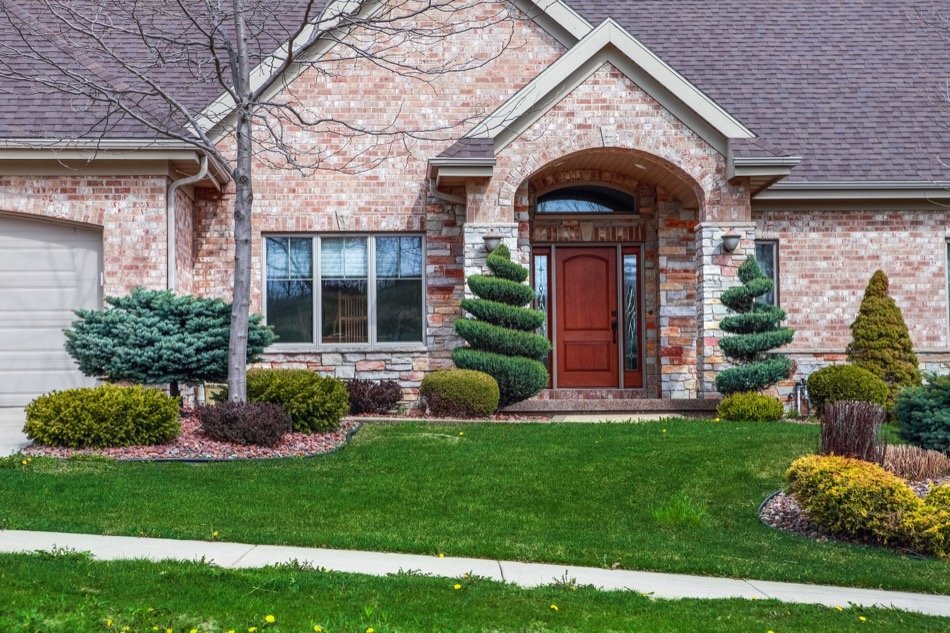 Curb appeal is important to Superior home sellers, and for good reason. A home with good curb appeal can potentially sell for thousands of dollars more than a comparable property with poor curb appeal. Home sellers who are serious about making a fast, profitable sale must ensure that their home has curb appeal before putting their property on the market.
For informational purposes only. Always consult with a licensed real estate professional before proceeding with any real estate transaction.
Use Curb Appeal to Your Advantage
Selling a home can be a lengthy process, but increasing home value of your Boulder area property and lessening the selling period may be easier than you think. Curb appeal plays a large role. The better the curb appeal, the higher the selling price, and less time the house spends on the market.
Perform Maintenance
The first thing a home seller must do when improving their property's curb appeal is to perform exterior maintenance. Problems like dirty siding, debris in the yard and a deteriorating fence can deter serious buyers. Before anything else is done to the property, the home seller must make a list of any deferred maintenance, and handle that maintenance accordingly. Though the home seller might be able to perform many of these projects by themselves as a DIY project, some larger maintenance issues might need a professional.
Improve Landscaping
After fixing up what needs to be repaired, the home seller may begin on landscaping improvements. Home buyers are usually drawn to properties with brightly colored flowers, full and healthy shrubbery and green, green grass. Below are some of the ways that a home seller can make improvements to their landscaping.
Tend the Grass
Grass needs to be cut on a weekly basis throughout the growing season, so it doesn't start to look shabby or overgrown. Lawns with bare patches or brown areas need to be seeded and watered thoroughly until new, green grass is growing. If the grass is full of weeds, these must be removed.
A manicured lawn is a sure way to improve curb appeal and attract prospective buyers. A little goes a long way when it comes to landscaping and upkeep. Use lawn food and water to ensure your grass stays green and healthy. To get rid of bare spots in your lawn apply grass seed or sod. This beautiful home at 2320 Panorama Ave, Boulder, CO, showcases how a green, manicured lawn helps a listing to shine and leave a lasting impression!
Plant Annuals
Annuals spread easily and are often very colorful. Planting annuals in flower beds and mulching with dyed mulch can help bring color to the front yard, which in turn will attract attention from buyers.
Prune the Shrubs
Pruning can encourage shrubs to develop leafy growth.If pruning is performed a month or two before putting the house on the market, the plants in the front yard should look great by the time the house is put up for sale.
Make Small Upgrades
Small improvements make a difference when it comes to curb appeal. Repainting the front door, installing new garden bed lighting or replacing the numbers on the house can all make the front yard look newly remodeled. This is impressive to many buyers.
Clean the Front of Your Home
Washing the front of your home is a quick and easy way to improve curb appeal. Warm, soapy water and a soft bristled brush can remove dirt and mildew from your home. This simple step can remove years of dust, giving your home a fresh face that will appeal to potential buyers. The following listing, 1310 Armstrong, Longmont, CO in the Shadow Grass neighborhood, is an excellent example of how a "fresh face" can make all the difference when it comes to curb appeal.
Front Door Appeal
Another secret to curb appeal is to dress up your front door. A front door with a colorful, fresh paint job will give your home the extra charm. The front door is the focal point of many homes; therefore, giving it a splash of color will help to draw the eye. This listing at 653 Manorwood Ln, Louisville, CO, perfectly utilizes this helpful tip. The complimentary red door does an excellent job of catching people's attention without overshadowing the rest of the home.
Contact Your Real Estate Agent For More Information
If you're a home seller who would like to improve your home's curb appeal, contact a reputable real estate agent in your area. Your agent can help you by giving suggestions that will make your home more appealing to buyers.
A home's curb appeal is the first impression, and first impressions are everything! Use these helpful tips to ensure that your home puts its best foot forward and leaves a lasting impression on prospective buyers.
For informational purposes only. Always consult with a licensed real estate professional before proceeding with any real estate transaction.