December 2016 Market Insight
Posted by Boulder Home Source on Friday, December 16, 2016 at 12:24 PM
By Boulder Home Source / December 16, 2016
Comment
DECEMBER: MARKET INSIGHTS, DEALS & EVENTS
---
Featured Listing: 2381 County Road 68j, Nederland
$1,099,999 | 3 beds, 3 Baths, 37 Acres | 5-Stall Barn | 2,834 sqft
Listed by Candace Newlove-Marrs RE/MAX Alliance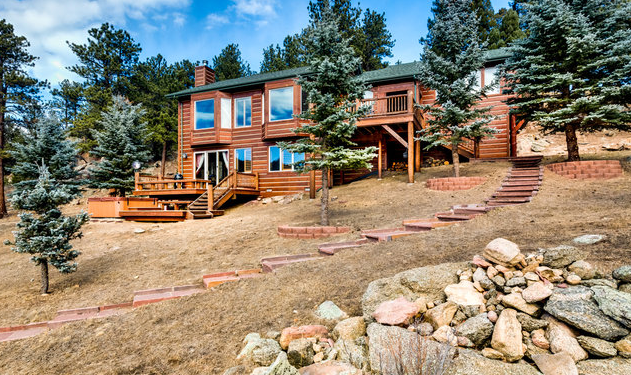 Welcome Home! This is living the Colorado dream at its best. This stunning newly remodeled house is a definite home. It is nestled in a spectacular South facing valley with mountain views in all directions and overlooks a lush meadow with a seasonal stream and pond. Enjoy year round passive solar with sunshine that bathes almost every room in the house, or time on the decks watching wildlife or your horses grazing. It is only 75min to DIA, 25min to Boulder, 15min to Ned and skiing at Eldora.
$735,000
411 Grant Street, Longmont
5 beds, 3 Full baths, 3,853 sqft
Listed by Heather Brandt
RE/MAX Alliance
$715,000
3327 Alexander Way, Broomfield
5 beds, 3 Full/1 Half baths, 4,998 sqft
Listed by Joel Thompson
RE/MAX Alliance
$2,500,000
8812 Lakeside Ct Boulder
5 beds, 6 baths, 5,614 sqft, 1.23 Acres
Listed by Thomas Precourt
RE/MAX Alliance
$1,699,000
8849 Portico Ln Longmont
5 beds, 7 baths, 7,042 sqft, 1 Acre
Listed by Steven Noel
RE/MAX Alliance
$1,645,000
8912 Little Raven Trl, Niwot
5 beds, 6 baths, 6,535 sqft
Listed by Lisa Pentz
RE/MAX Alliance on Walnut
$939,500
3925 Orange Ct Boulder
3 beds, 3 Full baths, 4,111 sqft
Listed by Jennifer Egbert
RE/MAX Alliance on Walnut
Search listings
here and please contact me with any questions. I'm never too busy for your referrals.
---
Market Insight Boulder County: Strong November Could Mean A Competitive Spring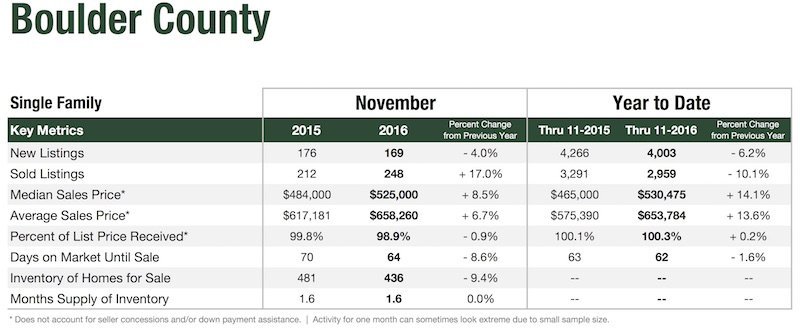 For everyone who was expecting a Real Estate downturn, November numbers are proving otherwise. November Single Family Home closed sales were up 17% compared to last year. We continue to see strong growth in pricing as a result of low inventory. Median sales price is up 8.5% and the average sales price is up 6.7%. It does appear we may be seeing less multiple offer situations in the marketplace as we saw the Percent of List Price Received fall to 98.9% from 99.8%. Overall inventory continues to decrease with a 9.4% decrease in inventory to 436 homes compared to 481 homes last year.

What does this mean for the future? If these numbers hold true for December, expect to see another brisk spring with strong appreciation happening between February and June. If you are a Buyer on the fence it would serve you well to Buy sooner than later. As a Seller, it looks like it should be another strong Selling season this spring and if you have been waiting, now may be the time. Especially when you consider three rate hikes are proposed for 2017. No one knows what effect this will have on the spring Selling Season in 2018.
As always, if you need advice about your particular situation give us a call. Boulder County Real Estate is very unique and deserves an expert opinion.
---
A New Story in Haiti Starts One Home At A Time

Will you join us in creating a new story, a new life, for the people of Haiti?

RE/MAX Alliance is honored to be partnering with New Story Charity to build homes in Haiti. A new home provides more than shelter for these families. It provides hope, opportunities and ultimately a new story.
1.5 Million Left Homeless
A series of devastating natural disasters has decimated countless homes in Haiti. The 2010 Earthquake killed over 200,000 people and left 1.5 million without homes. Temporary tents were erected as a short-term fix. Now, years later tens of thousands remain in these temporary shelters living on dirt floors with no doors, sewer, or running water. The conditions are downright dangerous.
Tragedy Strikes Again
In October 2016 another 500 people were killed when Hurricane Matthew collided with the island leaving another 175,000 people without homes.
A New Home for Only $6000
For only $6000 a new home can be built that meets Florida's hurricane standards. Even better, 100% of donations to New Story Charity go toward building costs. All administration costs are covered by a generous benefactor.
---
Local Business Features: Silverleaf Custom Framing & Properties Plus, LLC

Silverleaf Custom Framing, formerly The Frame Up, has been serving Boulder and preserving your memories for more than 40 years! Friends of RE/MAX Alliance can enjoy $40 off any framing order over $150. Stop by the shop to create something tantalizing. They would love the opportunity to design a masterpiece with you that can grace your walls for a lifetime. Offer expires Jan 15, 2017.
Silverleaf is located in the Water Street Plaza across Canyon Blvd from McGuckins Hardware at 2595 Canyon Blvd Boulder, CO 80302. Give us a call at (303) 442-4938.

Properties Plus, LLC is the premier Denver property management company in Colorado's Front Range. We serve Denver, Boulder, Fort Collins, Colorado Springs, and all nearby cities. They offer competitive rates, excellent customer service and in-depth experience with the Front Range rental market. Friends of RE/MAX Alliance can enjoy $200 off their normal leasing fee. Offer expires Jan 15, 2017.
Give us a call to learn more at (303) 327-6583.
---
Pets of the Month: Bradley & Benji
| | |
| --- | --- |
| | |
| | |
| Sweet Bradley, a 6-year-old chihuahua needs a special family! He's reluctant to be forced into social situations, though once he's fallen in love, he enjoys petting and snuggling. A family that can spend time getting him comfortable just being the homebody that he is, will be largely rewarded! | Benji, a one-year-old mixed breed, is the perfect size and isn't lacking in personality. This boy loves to play with dogs and people and may do well in a home with kids. Visit with him today and be ready for some fun! |
---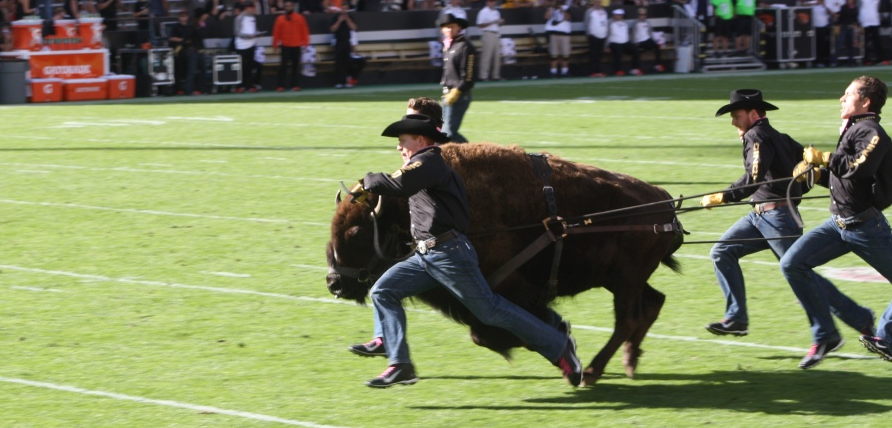 Good Luck at the Alamo Bowl Buffs!
Alamo Bowl - CU Buffalos vs Oklahoma State - Dec 29, 7pm - San Antonio, TX
Zoo Lights - Now - Jan 1 - Denver Zoo
Zoo Lights span through 70 acres of the Denver Zoo, with nightly entertainment, animal encounters, Santa meet-and-greets and, of course, illuminated animal sculptures that swing through trees, jump across lawns hide in bushes and appear in places where they're least expected.
Scrooge: Bah Humbug! - Now - Dec 28 - Jesters Dinner Theatre, Longmont
Come enjoy one of Longmont's most enduring holiday traditions! A unique spin on Charles Dickens' "A Christmas Carol" while enjoying a delicious meal! This family-friendly production is open throughout the month of December, purchase your tickets online now!
St. Nick on the Bricks - Dec 17 & 24, 11am - 2pm - Pearl Street, Boulder
Kids of all ages can visit with Santa for FREE at the Downtown Boulder Visitor Information Center. Whether you are asking for a fire engine for Tommy, a new doll for Molly, or a diamond ring for mommy, bring your list and a camera to capture priceless holiday memories.
Santa & Elf at Village at the Peaks - Dec 17 - 23, 12-3pm - Longmont
A brand new Santa's House will be conveniently located in North Village adjacent to Ozo Coffee Company, Jersey Mike's Subs, Parry's Pizza and Bad Daddy's Burger Bar. Visitors to Santa's House are welcome to snap their own photos and capture the magic of the season.
Saturdays with Santa in Olde Town Arvada - Dec 17 - Olde Town Square, Arvada
Pictures with Santa are FREE! We will also be accepting canned food donations that we'll donate to the food bank at The Rising Church. Bring your own cameras and we'll be happy to take photos for you! Carriage rides are $10 per adult, $5 per child 2-16 and little ones on laps are free.
Second Annual Longmont Museum Holiday Festival - Dec 17, 4pm - Longmont Museum
Holiday (W)rap Sessions - Dec 21 - 22, 11am - 2pm - Boulder Public Library Connect with your neighbors over a cup of cocoa while getting the last of your holiday gift wrapping done. Community leaders will host informal chats about civic issues at each table. Re-purposed wrapping supplies from the COB (blueprints and maps) will be provided.
Last Chance Gift Fest - Dec 18, 10am - Boulder County Fairgrounds
The Last Chance Gift Fest is an annual Holiday shopping Extravaganza. Find the perfect gift at this Colossal Sale, featuring a vast assortment of art, crafts, toys, home decor, delicious food, unique items and much more! There will be over 140 of Colorado's finest vendors and also Free Live Music, Free Hot Chocolate, Free Admission, Kids Train, and fun for all ages. Don't miss one of the last great shopping events of the year!
BETC Presents: "Every Christmas Story Ever Told" - Dec 20, 7:30pm - Dairy Center for the Arts, Boulder
Three actors set out to perform Charles Dickens' "beloved holiday classic" for the umpteenth time. But why settle for one holiday play -- you can have Every Christmas Story Ever Told! Throw in some Christmas traditions from around the world, a handful of seasonal references both ancient and modern, a dash of pop-culture, and a sprinkle of caroling, and you've got a madcap romp guaranteed to sustain you throughout the holiday season!
Ski Conditioning Class - Dec 21 & 28, 6pm - Mountains Edge Fitness
Get yourself ready for the slopes! Core, Flexibility, Strength and Endurance Exercises to prevent injury and prepare you for a healthy ski season. $10 per class.
Santa Story Time and Pancake Breakfast - Dec 22, 9am - Longmont Museum
Come celebrate the magical holidays at a Pancake Breakfast with Santa. We will be serving pancakes, coffee, tea and juice. Santa will entertain your whole family with holiday stories during breakfast and photos with the children afterward. Make sure to bring your holiday wish lists and camera for this special event!
The String Cheese Incident - Dec 29 - 31, 8pm - 1st Bank Center, Broomfield
Over the past decade, The String Cheese Incident has emerged as one of America's most significant independent bands. Born in 1993 in Colorado's Rocky Mountains, SCI has since released 10 albums.
Chanukah PJ Party - Dec 27, 5:30 - 6:30pm - Louisville
Join us at the annual Louisville Chanukah PJ Party! We'll read Chanukah stories, spin dreidels, and make a Chanukah craft. This program fills up quickly, so please register early.
NYE at St Julien - Dec 31, 9pm - 1am - St Julien Hotel, Boulder
Come join the festivities including live bands, salsa dancing lessons, and party favors! At midnight enjoy a balloon drop and champagne toast!
Denver Broncos vs Oakland Raiders - Jan 1 - Mile High Stadium
Come cheer on the Broncos to another great win.
111th National Western Stock Show Parade - Jan 5, 12pm - 3pm - Downtown Denver
The National Western Stock Show kick-off parade is a sight to see. On this one afternoon in January, the streets of downtown Denver are lined with boots, chaps, and cowboy hats to celebrate Colorado's western traditions and the iconic National Western Stock Show. Kids, families, business men and women get to step back in time and see a true western cattle drive with horses, cowboys, cowgirls, tractors, marching bands and floats. The parade starts at Union Station and runs down 17th Street.
Estes Park Winter Festival - Jan 14 - 15 - Estes Park
Sample local Colorado wine and beer from over 30 different drink booths! Rocky Mountain National Park will be at the festival sharing their expert knowledge on outdoor winter adventures, equipment demos, offering winter safety tips and fun information about Rocky Mountain National Park. Gear up for the season by browsing the vendor area where you can find winter apparel and outdoor adventure gear. Sample chili throughout the weekend, featuring a red chili cook-off on Saturday and the green & white chili cook-off on Sunday. Stay warm and toasty at the festival in the Estes Park Events Complex, 1209 Manford Ave.