Denver Real Estate Market Stats - March 2013
Posted by Boulder Home Source on Monday, April 29, 2013 at 5:02 PM
By Boulder Home Source / April 29, 2013
Comment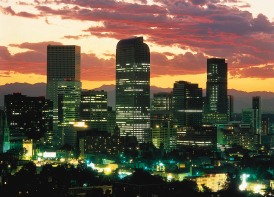 If you are trying to buy a home in the Denver market right now, the chances are very high that you have been met with some fierce competition. In fact, the word among local real estate professionals is that Denver, especially the downtown and surrounding metropolitan areas, is currently the hottest market in the entire state. Recently, market statistics would even indicated that residential real estate sales in Denver are surpassing other top cities like Boulder and Cherry Creek!
With news like this, you would think many homeowners in Denver would be considering selling their properties, and even though some are, most are not! This is because the area is still seen as very desirable by people who have lived there for several years. Many residents find that living and working in a place that is considered one of the most popular in the country, to be more beneficial than selling their home for a generous profit. After all it's about the lifestyle, right? Mostly, I think Denver homeowners just can't think of better place to live, so why move? So, what does this mean for the Denver homebuyer? It means that you will have to be more flexible than ever and may have to comprise a bit over amenities for location!
Here are several Denver real estate market charts, for your viewing pleasure! If you have any questions at all about buying or selling a home in Denver, please consider contacting one of our Denver experts, Katie Brooks or Lydia Creasey!