What Are the Best Dinner Spots in Boulder, Colorado?
Posted by Boulder Home Source on Wednesday, July 22, 2020 at 8:55 AM
By Boulder Home Source / July 22, 2020
Comment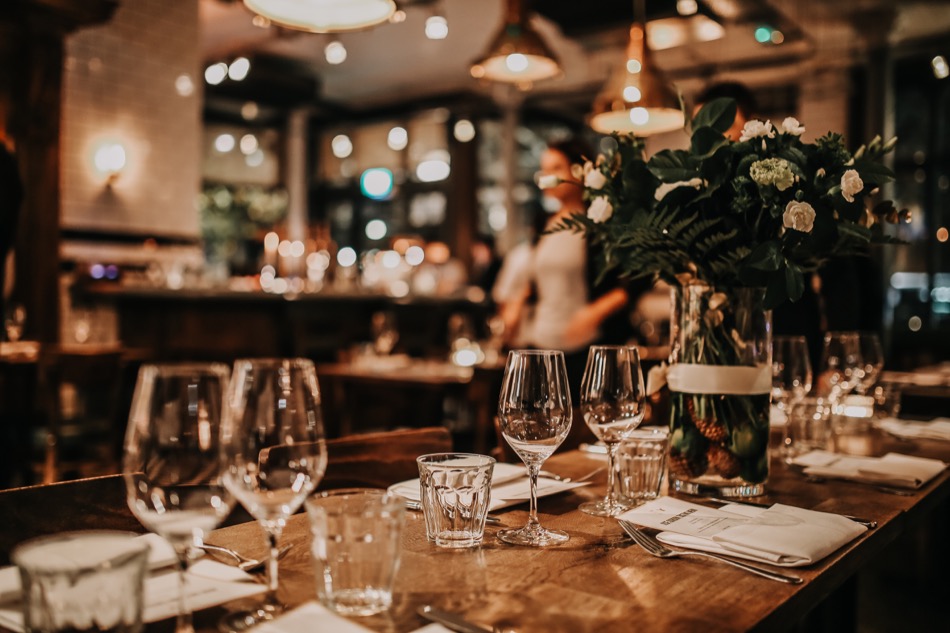 When you start to get hungry in the evening hours, it's time to head over to the best dinner spots in Boulder, Colorado. But with so many excellent options to choose from, which restaurants offer the ultimate dining experience? To help narrow down the options, here's a glimpse at the top five places to go for dinner in Boulder.
River and Woods
Address: River and Woods, 2328 Pearl Street, Boulder, Colorado 80302
When only a cozy atmosphere and home-cooked food will do, River and Woods is the top place to go. Operating out of a quaint cottage, chef Daniel Asher whips up classic dishes of all kinds, including:
Southwest poutine
Bacon dates
Ole Hickory St Louis Ribs
Fried clam strip basket
The menu also includes inventive creations galore, such as the popular Double Bison Cheeseburger and its Ancient Grain Burger counterpart. They let everyone sit inside in their chill dining room or out in the backyard where visitors can find a bar trailer serving drinks all night long.
Il Pastaio
Address: Sunrise Center, 3075 Arapahoe Avenue, Boulder, Colorado 80303
Although Il Pastaio operates as a buffet most of the day, they switch to Colorado dinner service in the evening hours. For that service, they pull out the robust menus and bring in friendly servers to wait the tables serving appetizers, pasta, and other exceptional Italian entrées using high-quality ingredients. Ravioli is always an excellent choice, especially since guests can customize the filling to their liking.
The Boulder Cork
Address: The Boulder Cork, 3295 30th Street, Boulder, Colorado 80301
For surf 'n' turf at its finest, there is no better restaurant to visit than The Boulder Cork. This high-class eatery serves exquisite steak and seafood dishes designed to tantalize the taste buds. They have everything from Maine lobster ravioli to prime rib sandwiches and no shortage of delicious sides that pair perfectly. Visitors often come here just to get a taste of their smoked mashed potatoes and green chile mac and cheese, which cannot be found anywhere else.
Blackbelly
Address: Blackbelly, 1606 Conestoga Street #3, Boulder, Colorado 80301
Although Blackbelly started as an artisanal butcher shop, it has quickly become one of the hottest dinner spots in Boulder. Upon arriving at this restaurant, visitors can treat themselves to all the best cuts of meat cooked to perfection. They have many items that are unheard of elsewhere, like the crispy pig ears. Their desserts are equally creative, which makes it easy to walk away with a full belly. Their honey cake is excellent, as it features lemon sherbet and poached rhubarb.
Flagstaff House
Address: Flagstaff House, 1138 Flagstaff Road, Boulder, Colorado 80302
When diners are after a tantalizing meal with an incredible view, the Flagstaff House has just what they need. This restaurant sits at 6,000 feet to provide an unmatched view of Boulder and beyond. Since Flag Staff is a fine dining establishment, their dishes are always picture perfect and good enough to write home about. Patrons can use the menu to create a custom three-course meal to maximize their time gazing upon the scenic landscape beyond.
With all these amazing restaurant options to consider, it is always easy to find a great dinner in Boulder, Colorado. Patrons can call ahead to reserve a table or just waltz in at their leisure if they are prepared to wait.