Happy Earth Day 2014
Posted by Boulder Home Source on Tuesday, April 22, 2014 at 8:40 AM
By Boulder Home Source / April 22, 2014
1 Comment
"The environment is where we all meet; where all have a mutual interest; it is the one thing all of us share." —Lady Bird Johnson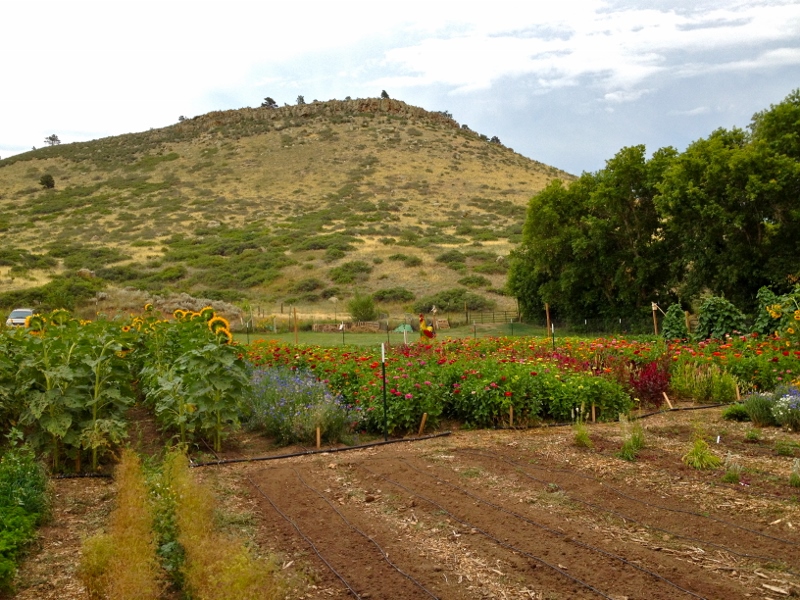 Today is Earth Day!   Help celebrate this much-needed day of environmental awareness.  We'd like to share just a few simple things you can do to help today on Earth Day, and hopefully every day to support the environment of our planet:
1.  CONSERVE - A few easy ways that you can conserve our resources such as water, electricity, etc.:
-  Water - 
    * Run the dishwasher with only a full load of dishes.  
    * Wash only full loads of clothing on the cold cycle.  
    * Choose "water sense" products when replacing and purchasing products.
-  Electricity and Energy -  
   * If you don't have a programmable power-smart energy-efficient thermostat, it's a great idea to get one.  Then, turn it down two degrees (put on a cozy sweater!) permanently and program it to lower the temperature when you're sleeping.
   * Replace light bulbs with energy star rated
   * Replace old and inefficient appliances with energy star rated
   * Turn off electronics when not in use and use a powers strip for electronics
   * Instead of turning on the television or computer in the evening, go for a walk or play a game!
   * Consider alternative energy sources for your home or business such as solar and wind power
 -  Automobile - 
   * Get regular tune-ups, check the tire pressure in your car
   * Make a pledge to walk, carpool, and bus or bike to work or out to eat at least once a week
   * Trade in your gas guzzler for a more fuel efficient or hybrid vehicle  
2.  RECYCLE AND REUSE - A little effort goes a long way
-  Most disposable items can be recycled - paper, glass, plastic, aluminum.  
-  Electronics, styrofoam, larger plastics, batteries, paint, building materials, medications, etc. can usually be taken to specialty recycle centers
-  Compost your yard waste and food scraps
-  Clothing and household items - Give unwanted clothing to local charity or take to consignment store.  Shop local consignment and thrift stores, you'd be amazed at the treasures you'll find!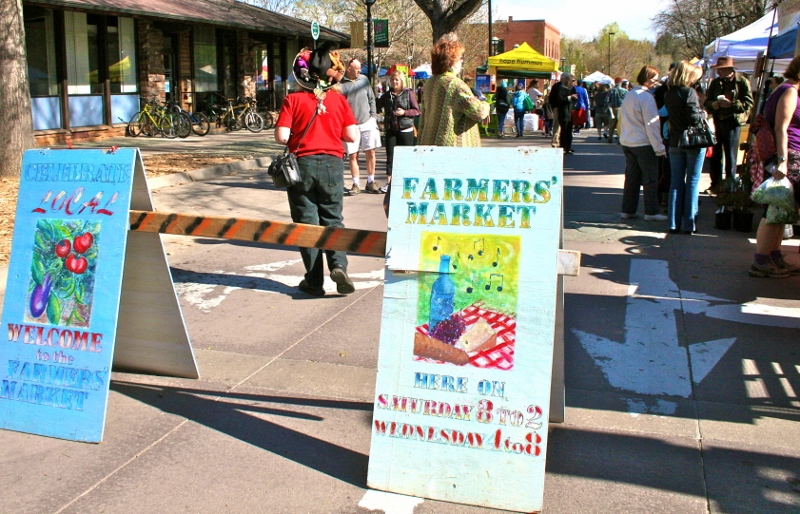 3.  THINK LOCALLY
-  Shop, eat and support local and green businesses such as local farmer's markets and restaurants.  Seek out "green" builders and other trade business and retail stores. 
-  Try a staycation.  Enjoy the events and attractions in your area instead of leaving town. 
-  Support Community Supported Agriculture (CSA) and local Farmer's Markets
-  Write a letter to a government official regarding an environmental situation that is bothering you to see how we can change it
-  Plant a tree
Parade Magazine published some pertinent quotes regarding Earth Day this week and here are a few of our favorites:
~ "Keep close to Nature's heart… and break clear away, once in a while, and climb a mountain or spend a week in the woods. Wash your spirit clean." —John Muir
~ "A true conservationist is a man who knows that the world is not given by his fathers, but borrowed from his children." —John James Audubon
~"We need the tonic of wildness—to wade sometimes in marshes where the bittern and the meadow-hen lurk, and hear the booming of the snipe; to smell the whispering sedge where only some wilder and more solitary fowl builds her nest, and the mink crawls with its belly close to the ground. At the same time that we are earnest to explore and learn all things, we require that all things be mysterious and unexplorable, that land and sea be infinitely wild, unsurveyed and unfathomed by us because unfathomable. We can never have enough of nature." —Henry David Thoreau
~ "You cannot get through a single day without having an impact on the world around you. What you do makes a difference, and you have to decide what kind of difference you want to make." —Jane Goodall
~ "I only feel angry when I see waste. When I see people throwing away things we could use." —Mother Teresa
~ "Nature never hurries: atom by atom, little by little, she achieves her work. The lesson one learns from yachting or planting is the manners of Nature; patience with the delays of wind and sun, delays of the seasons, bad weather, excess or lack of water." —Ralph Waldo Emerson
~ "Humankind has not woven the web of life. We are but one thread within it. Whatever we do to the web, we do to ourselves. All things are bound together … all things connect." —Chief Seattle
~ "Here is your country. Cherish these natural wonders, cherish the natural resources, cherish the history and romance as a sacred heritage, for your children and your children's children. Do not let selfish men or greedy interests skin your country of its beauty, its riches or its romance." —Theodore Roosevelt