Favorite Spots to Eat and Drink in Downtown Golden Colorado
Posted by Boulder Home Source on Sunday, November 25, 2012 at 1:03 PM
By Boulder Home Source / November 25, 2012
Comment
The City of Golden has a history much like many other Colorado communities. Real estate in Golden, Colorado was first established during the Pike's Peak Gold Rush of 1859 as a mining camp but now is a posh metro/mountain community. Golden runs along Clear Creek at the far edge of the foothills and sits among several picturesque mesas. Most known for the Coors Brewery which has been around since 1873, Golden is a popular destination for locals and tourists. If you are ever in the area be sure to check out downtown Golden and nearby neighborhoods such as Canyon Point, here you will find several fantastic restaurants and a bunch of shops. Below are few of my favorite places to grab a bite to eat and beer in Downtown Golden Colorado!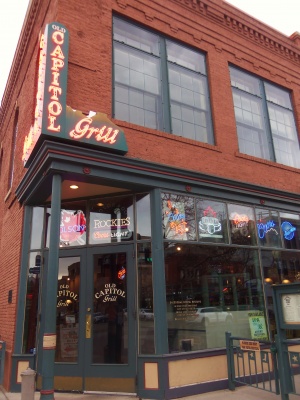 The Old Capitol Grill is not only a great place with amazing food but it is also part of Colorado's great history. This restaurant is located in the original building that was the first capitol of the Colorado territory. The Old Capital Grill is a very popular place that offers a great variety of upscale bar food for pretty cheap. The restaurant is open Sunday through Thursday from 11am to 8:30pm and Friday through Saturday from 11am to 9:30pm. The burgers are by far the most popular menu items and for good reason because they are absolutely huge! You will not be disappointed with anyone of these bad boys especially if you order it with one of Coors Replica Pre-Prohibition Batch 19 Beers. Yummers!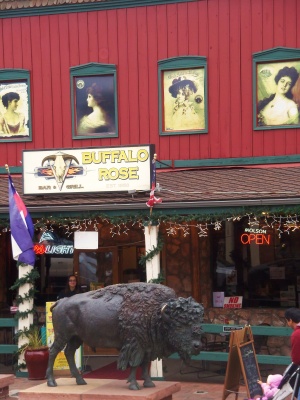 The Buffalo Rose Bar and Saloon is the hot spot of Downtown Golden. This venue offers live music, great food, cocktails, and dancing. The Buffalo Rose is a mid-sized venue that is popular with local and national acts because of its intimate setting, great sound system, and lively clientele. The beautiful full service bar is packed nightly with additional seating on the patio during the summer months. The Buffalo Rose is open 7 days a week and has their full upcoming event calendar online. Don't miss the next great show!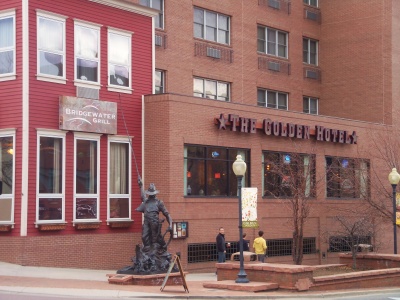 The Bridgewater Grill is located in the award winning Golden Hotel and offers patrons with a quiet lounge setting along side Clear Creek. The menu here includes classic items like the Miners Salad, Steakhouse Stuffed Burger, and the Foothills Hot Roast Beef Sandwich. A bit more upscale and pricey then the two other places I mentioned, the Bridgewater Grill this is the perfect place to make reservations for a romantic evening or business meeting. The Bridgewater's dinning room is open for breakfast, brunch, lunch and dinner. Please view their site for more information.