Free Days for Kids: Ski Passes, Museums, Zoos and More!
Posted by Boulder Home Source on Wednesday, April 10, 2019 at 4:21 AM
By Boulder Home Source / April 10, 2019
Comment
Look no further to find the best kid-friendly activities in Boulder, CO, as this list features options ranging from outdoor fun to indoor fun that is both entertaining and educational.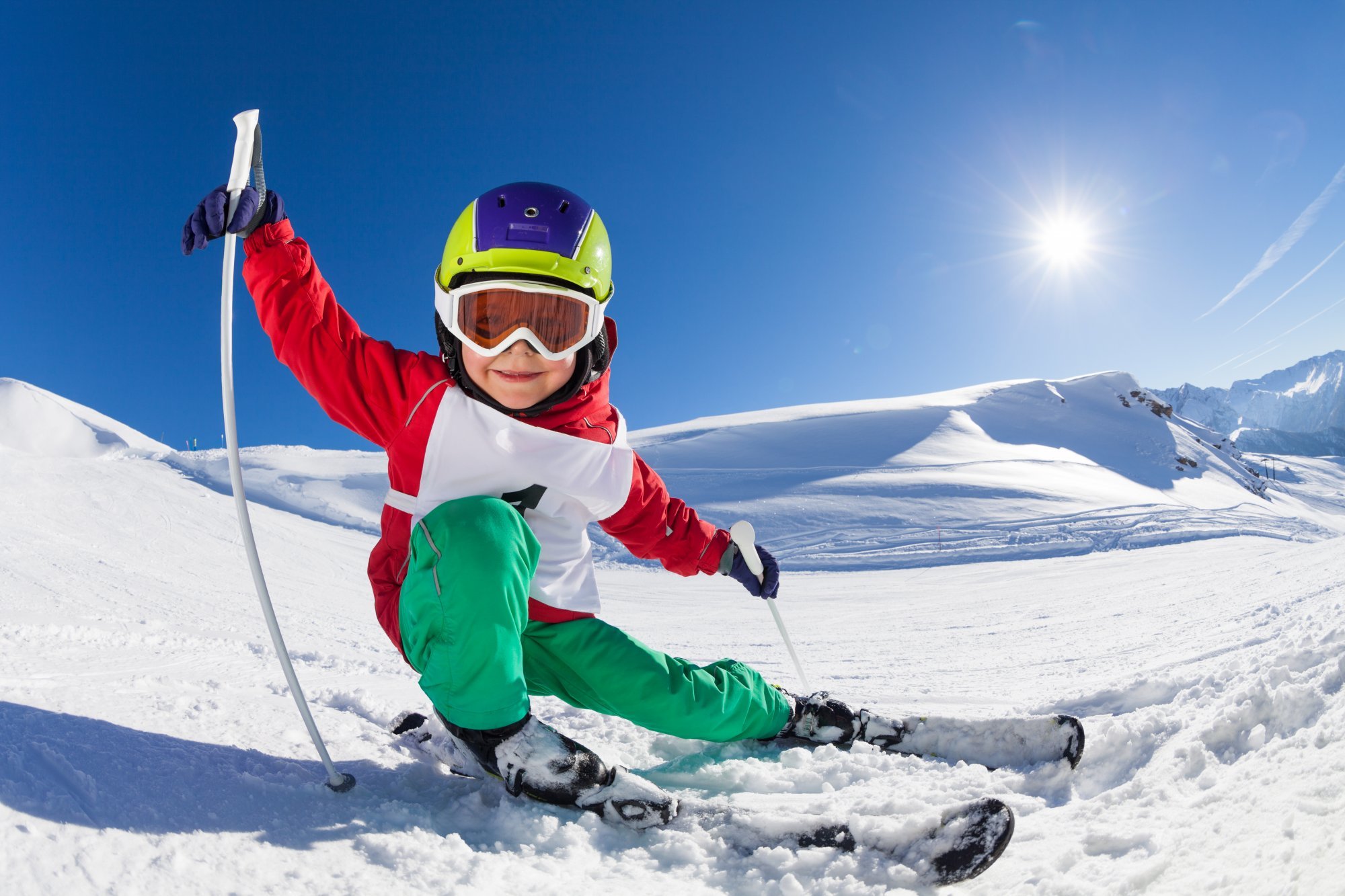 Kids Ski For Free: Skiing Activities for Kids Near Boulder
Shredder Indoor Ski and Board School—If there is a younger member of the family yet to master the art of skiing, it's time to head to Shredder's. This ski and board school for kids is top-notch at dealing with youngsters and accepts youths 10-months of age and up for lessons. Before putting the wee ones on the slopes, a lesson or two here won't hurt their confidence.
Skiing and Snowshoeing at Eldora—As Boulder lacks a formal ski area, the kids might enjoy the short trek to the family-friendly ski resort at Eldora. It's definitely less packed with skiers and more laid back than other nearby slopes, making it a great place to take kids seeking a slower pace.
2017/2018 EPIC Schoolkids Colorado Pack
The Epic SchoolKids Colorado Pack is a free program for Kindergarten through 5th graders that provides four days of skiing and riding at each of the state's top-ranked resorts: Vail, Beaver Creek, Breckenridge, and Keystone. No purchase necessary! It also includes one free first-timer ski or ride lesson with equipment rental. Register before Oct 8.
5th Grade Passport
Colorado Ski Country USA's 5th grade Passport Program provides participants with three free days of skiing or snowboarding at each of our 20 member resorts. Ski all 60 days, or just a few; the 5th grade Passport opens up the best of Colorado to your child!
6th Grade Passport
Colorado Ski Country USA's 6th grade Passport Program provides participants with four days of skiing or snowboarding at each of our 20 member resorts for just $105 if you register before Thursday, November 30th, 2017, and only $125 until Wednesday, January 31st, 2017. That amounts to 80 awesome days on the slopes. There is not a better deal on the planet for 6th graders!
Arapahoe Basin
Early season special: Kids age 6 to 12 ski free any two days during the ski season. Sign up between now and Dec 18. Also kids under 5 ski free everyday.
Aspen-Snowmass
Ski vacation anyone? Book 2 days of lodging and rent your kids' ski equipment from Four Mountain Sports and kids age 7-12 can hit the slopes for free and receive complimentary lift tickets for each day of rental. Unlimited days. Kids 6 and under ski free. Deadlines to sign up are soon, so contact them now for details. Valid January-April 2018.
Keystone Resort
More than 25,000 kids have skied for free at Keystone, whose deal is as straightforward as could be, with no blackout dates: stay two nights at your choice of lodgings and two kids 12 and under ski and ride for free.
Crested Butte
All kids ages 12 and under visiting Crested Butte Mountain Resort November 23 - December 15, 2017 and April 1 – 8, 2018 ski or ride for free.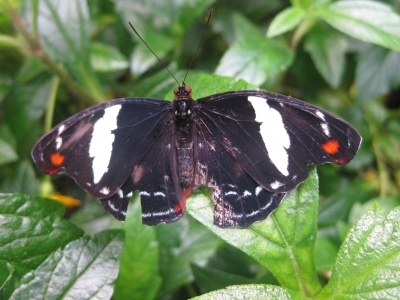 Kid-Friendly Museums in Boulder
Those who want to take the youngsters to a local museum can have a stellar experience with just one stop to the University of Colorado campus in Boulder. Kids will be entertained by everything ranging from impressive exhibits to interactive displays and can even learn about the universe in just an afternoon here.
The LEGO display in the CU Museum of Natural History is sure to be a hit, while the interactive Museum of Natural History introduces the family to massive dinosaur exhibits and much more. Don't miss the Fiske Planetarium, which boasts one of the most advanced projection systems in the world! There are often kid-friendly special showings here and discount days that occur throughout the month.
Butterfly Pavilion- $5 Day on Nov 18. Also $1 Birthday Admission any day
Denver Mint- Reservations Required
Children's Museum Free Night- First Tuesday of each Month from 4-8pm
Denver Museum of Nature & Science- Oct 16, Nov 13, Dec 10
Clyfford Still Museum - Free admission for youth under 18. Free admission for everyone every Friday from 5-8pm and all day Oct 27, Nov 24, Dec 29
Denver Art Museum- Free to all youth ages 18 and under every day and free to all on Oct 7, Nov 4, and Dec 2
Denver Zoo- Nov 3, Nov 6, and Nov 16
Denver Botanical Gardens - Nov 10-11 for the Winter Gift Market at Yorkshire and Nov 7 at Chatfield Farms
Kids' Events at Boulder Public Libraries
It is no secret that reading is a key to greater knowledge. However, in today's growingly tech-dependent society, our youth may be losing their touch with the benefits of reading actual books. The Boulder Public Library is a haven for those seeking to help their kids appreciate reading and the magic it can bring to our lives. There are regularly scheduled events for kids, teens and tweens at the Boulder Public Library.
Young ones can come in for a story time event, and some are scheduled specifically for moms and dads to provide one-on-one connection opportunities for parents and their children. About once per month, there are family plays that also provide opportunities for community outreach and engagement. Teens and tweens also have various volunteer opportunities here in addition to events like First Saturday Yoga and Tween Time that are geared specifically for their age group.
Many local libraries have an online system to reserve a pass up to 30 days ahead of time. You can have a maximum of two passes booked per 30-day period. All Colorado residents are eligible to apply for a library card.
Westminster Library offers an Adventure Pass with free admission to the Butterfly Pavilion, Clyfford Still Museum, Denver Botanic Gardens, Denver Museum of Nature & Science, Denver (Platte Valley) Trolley, Dinosaur Ridge, Golf Westminster, Standley Lake Regional Park and Westminster Recreation Centers.
Arapahoe County Libraries offer an Exploration Pass with free tickets to the Butterfly Pavilion, Dinosaur Ridge, Molly Brown House, Clyfford Still Museum, Denver Firefighters Museum, Morrison Natural History Museum, and the Rocky Mountain Quilt Museum
The Douglas County Libraries offer an Adventure Pass -- free passes to Denver Firefighters Museum, the History Colorado Center, Dinosaur Ridge, and the Butterfly Pavilion.
Jefferson County Libraries offer a Culture Pass to library card holders. The pass can be used at the Butterfly Pavilion, the History Colorado Center, Denver Firefighters Museum, Denver Museum of Miniatures, Dolls and Toys, Dinosaur Ridge, Golden History Museums, MCA Denver, the Platte Valley Trolley, and Rocky Mountain Quilt Museum.
Families looking for a few activities to keep kids entertained will find a host of options around Boulder, so go ahead and get moving to let youths experience the best of what the region has to offer their growing senses of adventure and curiosity.
---
Be the first to know when a new home is listed. Sign up for Listings Alert. With the www.boulderhomesource.com team, you'll have VIP access to listing details for Boulder real estate listings and the surrounding areas. You'll be able to save your searches, bookmark your favorite homes and set up listing alerts.