Great Catering in Boulder, CO
Posted by Boulder Home Source on Thursday, February 7, 2019 at 11:41 AM
By Boulder Home Source / February 7, 2019
Comment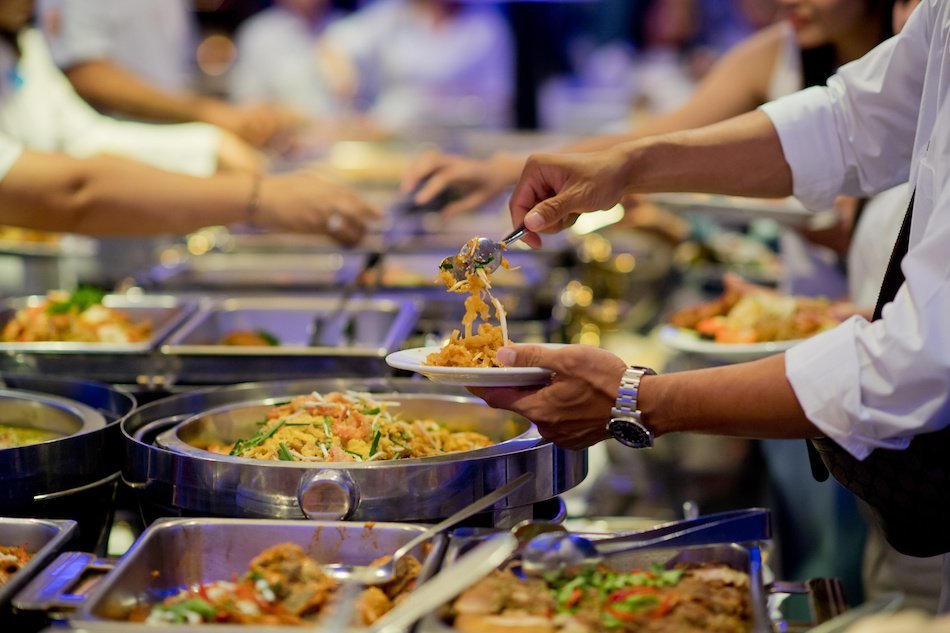 A catered affair may not have quite the same ring to it as it did a half century ago, but it's always nice to have good food at a major event. Whether it's for a small wedding or a huge baby shower, there are plenty of ways to find excellent catering in Boulder CO. The eclectic culture and vibrant lifestyle attracts some of the most talented chefs from around the country (and around the globe). Keep these options in mind when searching for someone who can handle the next big special occasion in your life.
Savory Cuisines
This place comes highly recommended by its clientele, mostly because the food and the service is top-notch all around. Savory Cuisines is happy to feed both big and small guest lists, and they're beloved for going above and beyond for their clients. From intimate tastings to careful budget planning, they ensure their clients know exactly what they're signing up for. Clients enjoy a wide range of food options as well because the compay is flexible with their menus. From barbeque to ravioli, customers can narrow down the options that works best for special guests.
Blackbelly
There's nothing in the rule book that says catering has to consist of large trays and Sterno lights. While this option can be both convenient and tasty, some clients want to branch out and try something a little different. Burgers, platters, and even carefully dressed bone marrow await the curious connoisseur who wants to give their guests something to talk about. Blackbelly is perfect for a fancy summer dinner party that will have everyone lifting up their wine glass in cheers to the host. But they're also versatile enough to handle a wedding, birthday party or retiree event.
The French Twist
There's a good chance that most Boulder CO residents have already tasted the offerings of this beloved food truck at a major event near them. Those who loved their meal from the truck may want to try the company's catering option for their next event. French food does more than just warm the heart, it's also some of the most sinfully delicious food in the entire world. It may not be a feasible choice for everyday dinners, but French food can be a remarkably welcome departure from the norm, giving everyone a real reason to have a good appetite.
Cured
Some foods are made to be served immediately after they're prepared. Catereres can do everything in their power to preserve those foods, but it may not quite work out the way they want. For those having a party where food will be available for several hours, Cured may be able to help. Known for their deli platters filled with fresh meat and cheeses, it's a combination that won't disappoint—no matter what time of the party it happens to be served. They even have scrumptious desserts that will leave guests feeling extra satisfied when the event wraps up.
Boulder is a mecca for those who love wholesome, delicious food. That makes it a place where caterers will be appreciated for the art they manage to serve on a plate. Any of these suggestions would impress even the pickiest of clients or event planners because the owners and staff are committed to excellence. It all comes down to what kind of food will go over best, depending on the event, guest list, and schedule.
Where to Find the Best Caterers in Boulder CO - caterers in Boulder, best catering in Boulder CO, how to pick a caterer in Boulder - Finding caterers in Boulder CO isn't difficult to do, but selecting one from the many amazing options may prove a bit harder. See who stands out from the pack.