Happy Holidays from Kim Payes
Posted by Boulder Home Source on Wednesday, December 13, 2017 at 1:08 PM
By Boulder Home Source / December 13, 2017
Comment

2017 started out big! Not to mention, 17 is my lucky number. . . Yes, I turned fabulous 50 this year and I have lived a wonderful life so far! I am forever grateful for the best friends, family, and clients I could ask for.

My children, McKenna 21, Greyson 18, and Kreitler 14, are hitting milestones and entering great chapters of life. . .
McKenna is in her junior year of college at CU and is busy with two jobs, a business internship, and still has time to commit to an active lifestyle including CrossFit, Mecha, Trail running and skiing. I am grateful for her close proximity and her ever calm, steady demeanor, and kindness. Greyson graduated from Boulder High and is taking a gap year, living in Milan, Italy. She is navigating a new culture and country and taking Italian classes. She still loves fashion, yoga, and adventure so I am sure she will have an incredible year there! I miss her loving, free spirited and silly personality and feel grateful for her embarking on this travel and cultural adventure. Kreitler is an 8th grader at Casey. He is confident, persevering, and is a leader for the school and the Boulder Valley School District. He is still loving competitive soccer, lacrosse, basketball, skiing and now sailing in the summer! His goal is to work on Wall Street and it is fun watching him chase his dream. My kids and I had another great summer visiting my family in Cape Cod and Nantucket. Tim continues to be a big part of my life and we enjoy running and mountain biking the trails of Colorado in our free time. I am a yogi and am dedicated to my practice. He would prefer to "Namaste Home" but nevertheless, we continue to laugh a lot, support each other with our goals, and families and share a wonderful relationship together.

Thank you to all my friends and their referrals which has helped me build the successful business I have today. I love what I do and as you know I put my heart and soul into giving the best service possible to my clients, many of whom have become my friends. I am always willing to go the extra mile for each and every one of my clients and I am thankful for their business. I am truly grateful to live in such a fantastic part of the country that continues to attract such amazing talent in so many fields of work, I also love living in a place where I am constantly surrounded by nature's most wonderful playground.

I closed the chapter of Trailcrossing and added a whole new circle of friends and neighbors into my life. I sold all 31 homes in Trailcrossing and bought one myself. I love living in this amazing neighborhood. We have a great sense of community and our neighborhood is set just beneath the foothills of North Boulder, surrounded by trails, and only minutes to downtown Boulder. Truly the best of all worlds.



---
Be the first to know when a new home is listed. Sign up for Listings Alert. With the www.boulderhomesource.com team, you'll have VIP access to listing details for Boulder real estate listings and the surrounding areas. You'll be able to save your searches, bookmark your favorite homes and set up listing alerts.
- Boulder Home Source: It's a Lifestyle!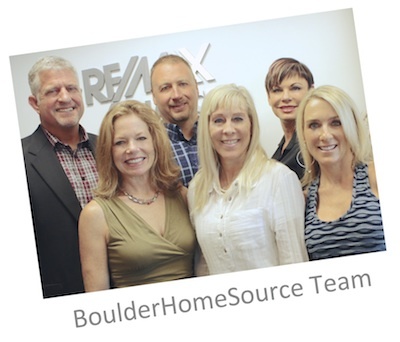 ---