Historic Homes of Boulder Colorado
Posted by Boulder Home Source on Monday, January 28, 2019 at 9:28 AM
By Boulder Home Source / January 28, 2019
Comment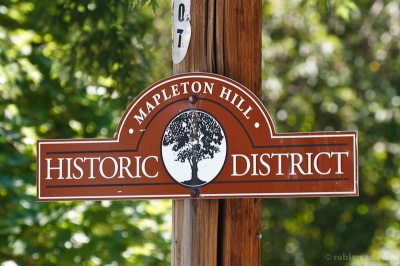 Real estate in Boulder, Colorado has a rich and interesting history that tells a story of how our community was brought into the modern era with the help of local prominent families and the mining and railroad industries. By 1880, Boulder was a well established community that was to be the home of the State University. Around this time the first permanent residential area for upper-class residents was established in what we now know as the historic neighborhood of Mapleton Hill.
This land was purchased from the federal government by the Tourtellot and Squires families, years previous to this in 1858 for $5,500. In 1888 Mapleton Hill was plotted out and mapped by The Boulder Land and Improvement Company which brought in several developers including H.M. Bradley, John G. Cope, Samuel C. Brown, Andrew J. Macky, Fred Lockwood, James P. Maxwell, James Cowie and Charles L. Spencer.
When development began, the area was barren which resulted in the planting of 200 silver maple and cottonwood trees. Later on, landscape architect Frederick Law Olmsted, Jr recommended the planting of Norway maple, pin oak, and ash trees. The community hence took on the modern name of Mapleton Hill after that.
The Oldest Homes in Boulder, Colorado
The Squires-Tourtellot Home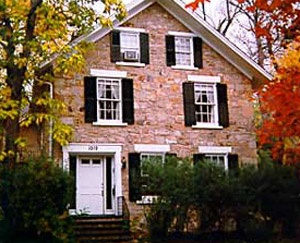 The oldest surviving home in Boulder, the Squires-Tourtellot House, was built in 1865 and is located in this area. You can find it located at 1019 Spruce Street. The home features material derived from local river rock and fieldstone and has 20 inch thick walls. This home is the only example in Boulder of New England rural architecture, and includes other features like "double-hung windows, six over six wood lintels, louvered shutters, and a steep gable roof with chimneys" on either end.
The Spruce Street Mansion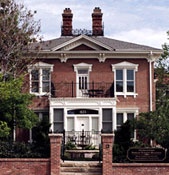 The Spruce Street Mansion located at 1123 Spruce Street, is Boulder's oldest remaining brick home which holds architectural significance. This was the home of the Arnett, Soule and Coates families who were early prominent Boulder residents. This home sits on land that was purchased from the federal government by Anthony Arnett in 1866. Construction of the home began in 1875 by Arnett's daughter Jennie and her husband Albert Soule.
The Arnett-Fullen House
Not far from Mapleton Hill you will find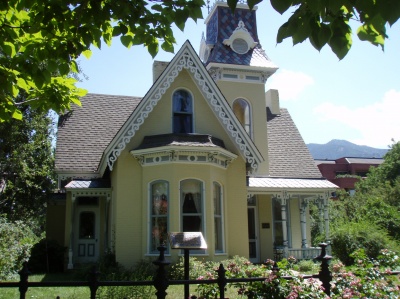 The Arnett-Fullen House which is located at 646 Pearl St. This home was built in 1877 by Williamette Arnett for $4,000 and featured one of Boulder's first indoor bathrooms, central heating, and cold running water systems. The Victorian style of the home is still beautiful today with its lush gardens, intricate design elements and irons fences.
What to Know About Safely Purchasing a Historic Home
If you are in the market for a historic home, you must consider the key factors to help you avoid the potential pitfalls of purchasing this type of property. Historic homes typically have issues unique to the time-period in which they were built. For example, lead paint and asbestos materials are often found in historic homes and require attention from a professional to rectify. Unfortunately, completing the repairs often requires a special touch to ensure you preserve the historic value of the home.
If you are purchasing a property in a protected historic district, you may even be required to follow proper protocol in maintaining and repairing your historic home. Before you buy, it is important to look at the condition of the property and take all needed repairs into account. This process will allow you to look at material availability and cost to accurately calculate the upkeep demands of the historic property.
Speak to a Licensed Real Estate Agent
With the right considerations, you can safely purchase a historic home in your budget range and ideal location. Your diligence can help prevent costly issues and keep your expectations in check.