The History of Boulder, CO
Posted by Boulder Home Source on Wednesday, November 13, 2019 at 6:41 AM
By Boulder Home Source / November 13, 2019
Comment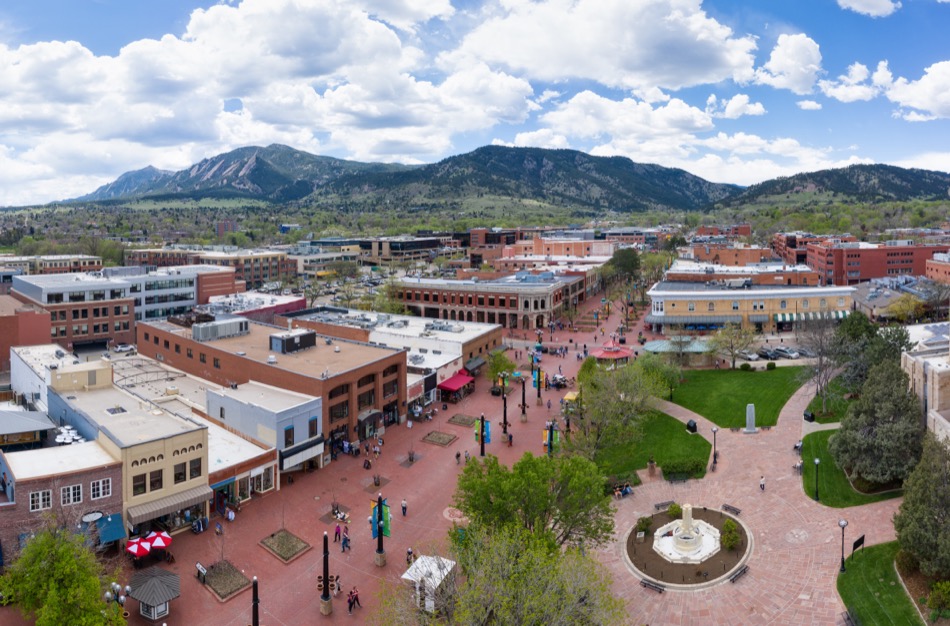 With the Rocky Mountains in the backdrop, Boulder is a beautiful and inspiring community. Today, it maintains much of the frontier charm first established when settlers came to the region in 1870. However, the history of Boulder began long before that year.
The Native People of Boulder
Long before settlers claimed the land of Boulder as their own, there were several native tribes living in the region. The Southern Arapaho tribe lived near Haystack Mountain in their own village. This tribe often traded and visited with other nearby tribes who frequently came through the area, including the Sioux, Cheyennes and Utes.
Early Settlements in the Boulder Region
The first settlers who were not of Native American descent arrived in the Boulder Valley in the late 1850s. Most of the settlers who arrived at this time were looking for gold in the American West. The first official settlement was created in 1859 by A.A. Brookfield, who named the settlement Boulder City Town Company. The lots available through the company were expensive, which limited the growth of the Boulder population. At the time, the settlement was part of the Nebraska territory, and about 300 people called it home.
The Founding of Boulder
Those who were dreaming of gold founded the community of Boulder, and mining quickly became the prominent industry in the region. While growth was slow initially, the prospect of working in the mining industry brought in a slew of additional settlers. Quickly, a frontier town was established—one that looked like many others in the American West, with hardware companies, supply stores, boarding houses and saloons. Boulder was first established as a town in 1871, and around this same time, many fine homes were being developed on the outskirts of Downtown Boulder. Boulder was beginning to come into its own as a thriving community in the American West.
Boulder in the 20th Century
While Boulder made its mark on Colorado during the Gold Rush, it truly blossomed during the 20th century. During the 1960s and 1970s, innovative companies in the technology sector and aerospace industry relocated to the area, bringing along jobs and bolstering the local economy. As the population grew, the city continued to expand with additional schools, businesses and amenities. Today, more than 100,000 people call Boulder home, and the city is a destination for those who want to experience the authenticity and hospitality of this frontier town in Colorado.
Much like many other booming towns in an area during the expansion of the American West, Boulder is a city with storied past. Today, the residents of Boulder and those who do business in the city strive to offer an authentic atmosphere while paying homage to the people of the past.