Navigate Your Home Closing Like a Pro: A Step-by-Step Guide
Posted by Greg Smith on Wednesday, May 31, 2023 at 9:45 AM
By Greg Smith / May 31, 2023
Comment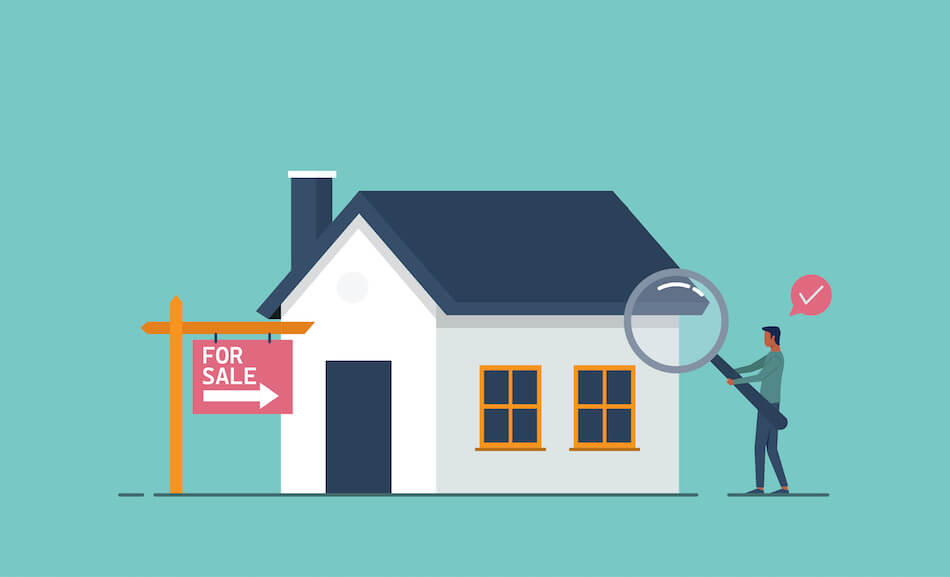 Whether you're a first-time home seller or an experienced one, navigating the complex world of real estate transactions can feel like a lot to take on. By taking advantage of a comprehensive step-by-step breakdown, you can better understand what to expect and demystify the home-selling process. From the signing of the purchase offer to the final exchange of keys, you'll understand each stage, including the finer details, with some extra tips for home-selling success sprinkled along the way that will help you master home-selling stress.
For informational purposes only. Always consult with a licensed real estate professional before proceeding with any real estate transaction.
Sell Your Home With
Boulder Home Source.
Maximize the value of your home with Greg Smith. Schedule your consultation today and experience a hassle-free home selling process with the most dedicated real estate agents in Boulder!
Sign the Purchase Offer
After diligently marketing your home and attracting potential buyers, you've finally received an offer that aligns with your expectations. The next step in the home-selling process involves reviewing and signing the purchase offer, which is a legally binding document that outlines the terms and conditions of the sale. This jumping-off point in the transaction is important, as it sets the foundation for the following stages of the closing process.
By carefully reviewing, negotiating, and signing the purchase offer, you're laying the groundwork for a successful sale. This solidifies the agreement between you and the buyer, bringing you one step closer to profiting from your sale. Stay organized, communicate effectively, and rely on the expertise of your seller's agent to handle your home sale, leading you toward a seamless and rewarding transaction.
Set Up an Escrow Account & Hire an Attorney
Setting up an escrow account and hiring an attorney are crucial steps in finalizing the sale of your home. An escrow account acts as a neutral third-party entity that securely holds funds and documents related to the sale of your home. It protects both the buyer and the seller by ensuring funds are only released once all specified conditions are met. The escrow account simplifies the exchange of documents, payments, and instructions, allowing a smooth and organized transaction while ensuring compliance with legal regulations.
Hiring a real estate attorney allows you to receive expert guidance throughout the home sale process. Attorneys experienced in real estate law can review the purchase agreement, negotiate terms, and ensure compliance with local regulations. They conduct title searches, address legal issues, and provide legal protection by advising on risks, disclosure requirements, and liability. Attorneys offer valuable expertise in contract negotiation, helping secure favorable terms and reducing the likelihood of disputes, and are required in some states.
Complete Title Search & Insurance
Conducting a title search and obtaining title insurance are crucial steps when selling your home, offering vital safeguards during the transfer of ownership. A title search examines the property's history, confirming ownership rights and uncovering any encumbrances or liens. This ensures a clean title transfer and prevents potential legal complications.
Title insurance provides coverage against unforeseen title defects or claims that may arise in the future, protecting both you and the buyer from financial loss. It offers peace of mind, resolves title issues, and satisfies lender requirements. Working with professionals in the field ensures accuracy and guides you through the process, resulting in a secure and worry-free transaction.
Get Necessary Inspections
Now that you've taken care of the title search and insurance, it's time to get the necessary inspections done for your real estate transaction. Depending on what type of property you're selling, you may need one or more inspections, as this is one of the more common home-buying contingencies. Your real estate agent can help guide you through the process and advise which types of inspections are required in your area for your property.
You'll need to contact an inspector who is qualified and licensed in the state where you're selling the home. Ask your agent for recommendations or look up reviews online from previous clients. Once you've found an inspector, they will come out to inspect your home and provide a report with their findings. This report should be given to both parties involved in the sale so everyone knows exactly what condition the home is in before closing.
Inspections are essential for ensuring a successful real estate transaction and peace of mind between buyers and sellers alike. It's important that all necessary inspections are done before signing any contracts, as this ensures all parties involved have a full understanding of what they're getting into when agreeing to purchase or sell a property.
Get an Appraisal
After securing the necessary inspections, it's time to get an appraisal - a crucial step in any real estate transaction that will ensure both parties have a realistic understanding of the property's worth. An appraisal involves an independent third-party appraiser visiting your home and assessing its condition, market value, and other factors. This helps provide an objective estimate of the home's current market value and can help you determine whether or not it's time to move forward with selling your house.
Appraisals are also important when applying for financing. Banks and lenders will use this information to determine how much money they are willing to lend for the home purchase. It's essential that you hire a professional appraiser who is certified by the Appraisal Institute so that you can be sure their findings are accurate and reliable. Be sure to ask them questions about their experience, qualifications, fees, and turn-around times before hiring them for the job.
Prepare for the Final Walk-Through
Preparing for a successful final walk-through is key to closing on your home sale. Here are four things you can do to make sure the process goes as smoothly as possible:
Make sure any repairs requested by the buyers have been completed and ensure that the home is clean and ready to go for the new owner.
Test all appliances and systems in your home that will be included in the sale. The buyer may ask questions about their functionality, so be prepared to answer.
Gather all warranties or manuals associated with products installed in your home and leave them behind during the walk-through. This will show that you took great care of these items and give potential buyers peace of mind when they move in.
Don't forget to clear out any belongings or clutter from spaces like closets, attics, and basements before the final walk-through begins, as this is one of the major mistakes to avoid when selling a house. This will help potential buyers better visualize how they'd use those areas when they move in.
Now you're ready for a successful final walk-through! With just a few steps taken ahead of time, you can ensure everything runs smoothly and guarantee that you can hand over those keys with a clear head.
Finalize the Home Sale
You're just steps away from finalizing the sale of your house. Now is the time to make sure everything is in order and that all paperwork has been signed and completed correctly so you can finalize the sale. After this, you can walk away satisfied that you have successfully closed on the sale of your home.
The first step when finalizing the sale is to sign all closing documents. These will likely include loan papers, title documents, and other forms related to completing the transaction. It's important to read each document carefully before signing it so you know what you are agreeing to. Make sure all information is correct and that everyone involved understands their responsibilities under the terms of the deal before signing anything.
Once all documents are signed and finalized, closing costs will need to be paid by both parties. This money can be paid by cashier's check or wire transfer, depending on what was agreed upon during negotiations. With these payments taken care of, your home sale is officially complete.
Selling Your Home Can Be a Breeze
The process of closing on a home sale involves several crucial steps that require attention and coordination, but working with your agent and staying informed can ensure a simple process. From completing the necessary paperwork to conducting inspections and securing financing, each stage gets you one step closer to a smooth and successful transaction. Ultimately, closing on a home sale marks the culmination of hard work and preparation, and it opens the door to new beginnings and exciting possibilities for you and your buyer.
For informational purposes only. Always consult with a licensed real estate professional before proceeding with any real estate transaction.
Sell Your Home
With
Confidence.
Boulder Home Source with RE/MAX Alliance
Can Help You Sell Your Home!
Maximize the value of your home with Greg Smith. Schedule your consultation today and experience a hassle-free home selling process with the most dedicated real estate agents in Boulder!
Sell Your Home With Greg Smith Today