Renovate a Rental Property: 6 Rental Friendly Upgrades to Boost Income
Posted by Greg Smith on Wednesday, July 20, 2022 at 11:22 AM
By Greg Smith / July 20, 2022
Comment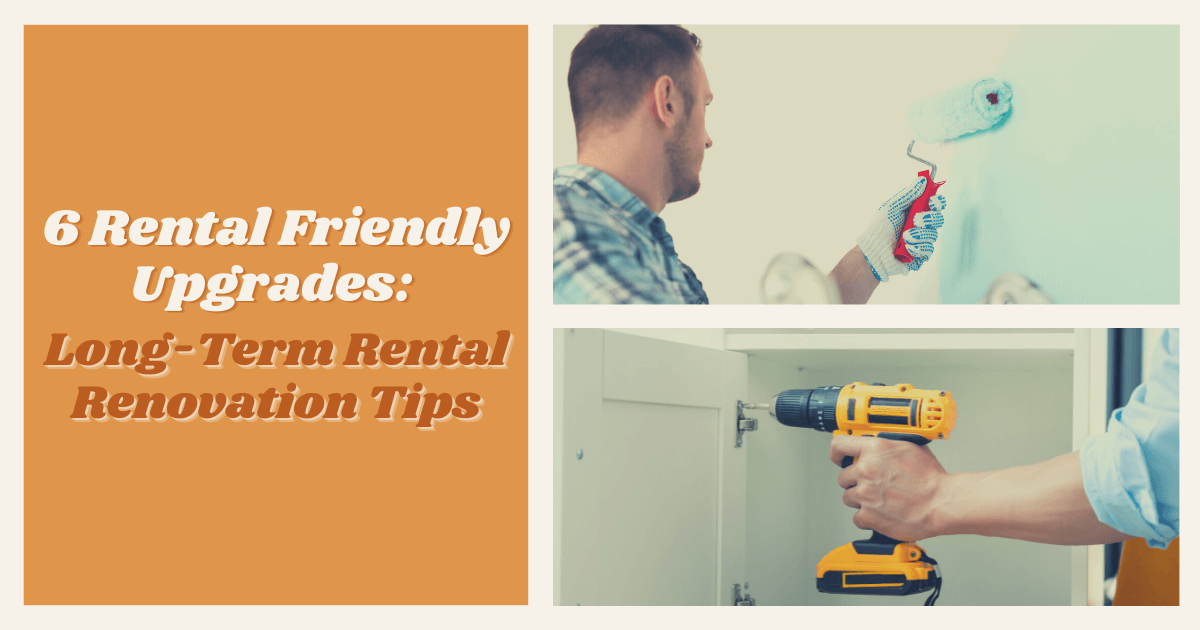 Those purchasing real estate in Boulder, Colorado, especially homes near the University of Colorado, may find an investment property to be a good option. Kiddy Condos are prominent in this area—parents purchase real estate to allow their college-bound children to live in, often with friends. While it may just be for a son or daughter initially, these properties can become more lucrative over time, especially if well cared for.
The key is to know what type of upgrades and changes to make to ensure they are attractive for students or others to live while being close to the school and the local amenities they need. Read on to learn about home improvement projects to boost your rental income in Boulder.
Stay on Top of Curb Appeal
One area that may be helpful but may also be overlooked by many people seeking out property for their students is how the property looks from the outside. Curb appeal can matter to any parent pulling up to check out a location to determine if their child should live there. It also helps to maintain the long-term value of the property.
It's essential to ensure the property is structurally sound. That includes maintenance for the roof down to the foundation. Much of that comes from maintaining the outdoor areas. It doesn't have to be difficult to update curb appeal or brush up on DIY skills all landlords should have, but there are a few key types of tasks that can be beneficial:
Ensure there is ample outdoor lighting for nighttime use
Be sure windows, gutters, and the front door are all in good condition
Keep the area, especially the walkway and doorway, clean and in good condition
Invest in quality landscaping that is easy to maintain over time
Invest in a fresh coat of paint or new siding, especially if there are areas of damage or discoloration
Be sure that the driveway is clutter-free and clean—power washing is an easy way to keep it looking sharp
Update the Kitchen
A kitchen is a meeting place within a home, and even in an area with shared spaces, people still congregate here. It is essential that the kitchen is in good working condition. To boost the value of a Boulder investment property, it may be wise to make some updates to the space, including ensuring it is modern, clean, and organized properly.
It is easy to overspend on the kitchen, though. To raise rental income potential without overspending, consider smaller kitchen projects that make a big impact. For example, painting the cabinets a fresh, new color may help. Get rid of old features such as old stoves or linoleum flooring. It also helps to ensure there is ample lighting in the space, which can actually help make the area look bigger and more inviting.
Keep appliances modern and in good working order. Look for those appliances that are easy to maintain and long-lasting (a warranty is a good investment—not all tenants are careful). Update cabinet hardware to make the space feel more modern as well. The easiest and best way to update many rooms is with paint. Choose a paint color that's inviting and neutral to make as many people as possible comfortable and relaxed in the space.
Modernize the Bathroom
The bathroom is one of the most important rooms in the house, and it should be a comfortable and inviting space. However, many bathrooms are cramped and cluttered, lacking in storage and modern amenities. One way to update a bathroom is to add more storage by installing shelves or cabinets.
Replacing fixtures like faucets and shower heads is another option. If the toilet is old, then consider switching to a new one with better efficiency. These changes will not only improve the room's look, but they may even help save money on the water bill. By making these simple changes, property owners can create a stylish and functional bathroom that will be enjoyed by prospective tenants.
Invest in Hardwood Floors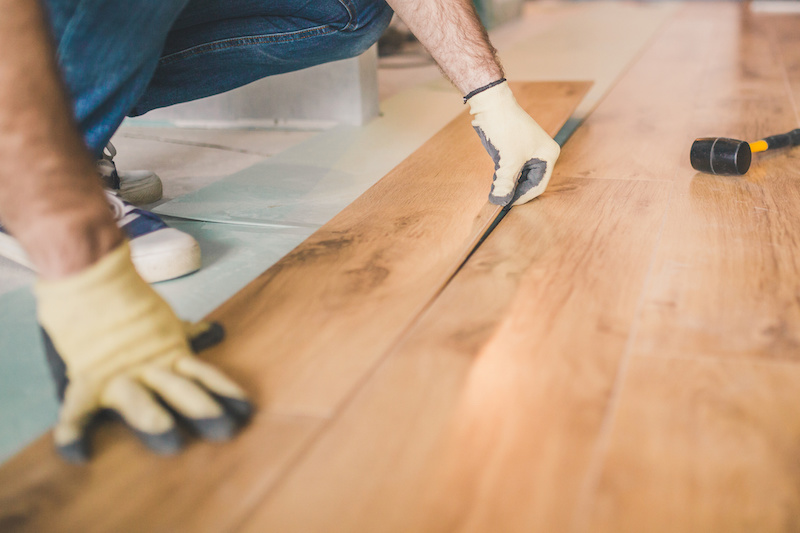 The floors in any space are a vital part of making that area feel welcoming, comfortable, and usable. Carpeting throughout the space may be hard to clean, and in some ways, it may be hard to manage for those who have allergies. Yet, hardwoods may not have a high return on investment when it comes to rental income improvements.
Finding alternatives may be a better choice. For example, bamboo and long-lasting laminate may be good options. These not only look fantastic, but they are also highly durable. When college students and young adults are rushing into and out of the location, whether it is snowing or sunny, with dirty shoes, this can be a blessing. More so, it's easy to keep clean. Consider investing in vinyl plank flooring or tile for bathrooms and areas where something nicer may be beneficial. These add an excellent level of value to the property.
When choosing flooring, be sure to keep in mind how responsible tenants in these properties may be and whether or not the flooring needs specialized care and upkeep. At the same time, consider the need for boosting resale value if the property is likely to be sold in a few years. Some properties may demand a higher value, especially in some of the higher valued communities around the university.
Install In-Unit Washer/Dryer
While many people may not see the value in this initiative, installing a highly reliable and efficient washer and dryer in the unit is critical to many students and younger adults. Typically, they do not have the time to visit a laundromat nor the ability to do so if they are not driving to and from school. Offering a washer and dryer in the unit is key. It may mean there are more maintenance needs from time to time, but these appliances are often seen as a make-or-break investment for some renters.
It also helps increase the marketability of the property in the area. Higher rents may be a potential opportunity if there are other properties that lack them. For those renting to more than one young adult, it may even be beneficial to have more than one set in the unit, though this depends greatly on the number of rooms rented.
Don't Forget the Easy Updates
In addition to more involved projects, there are plenty of simple rental friendly upgrades. A fresh coat of paint is one of the quickest and most affordable ways to update the look of your home, both inside and out. It can brighten up a space and make it feel more welcoming, especially when mixed with other improvements. Neutral colors like gray or beige are the best choice because they appeal to most tenants.
Another easy way to update your home is to swap old light fixtures or bulbs for new ones. Switching out old doorknobs and cabinet handles can also give your home a fresh look. These simple changes can make a big difference in the look and feel of your home, so don't forget the power of the simple update when you're planning rental renovation projects.
Boosting Value Isn't as Challenging as You May Expect
For those planning to purchase a home near Boulder for rental income, offering a well-maintained, inviting, and modern location may help increase the property's profit and marketability. Consider both the short-term and long-term goals for the property since some projects with larger renovation costs may not be worthwhile for those who plan to own for only a few years. Home improvement projects like these may lead to a higher rental price, which may mean more profitability over the long term; it may even help retain long-term tenants.
University of Colorado - Boulder Long-Term Rental Resources