Homes in Broomfield Colorado are Selling Fast!
Posted by Boulder Home Source on Monday, November 19, 2012 at 3:16 PM
By Boulder Home Source / November 19, 2012
Comment
The average price per square foot for a single family home for sale in Broomfield CO was $159 in October 2012. This an increase of 1.3% compared to the same period last year. The median sale price for a single family home in Broomfield neighborhoods was $299,750 based on 331 year to date sales. Compared to the same period last year the median home sales price has decreased significantly. With that being said the amount of time in which homes are sitting on the market before going under contract has decreased by an astounding 39.5%. This is due to a 41% decease in inventory around the County of Broomfield.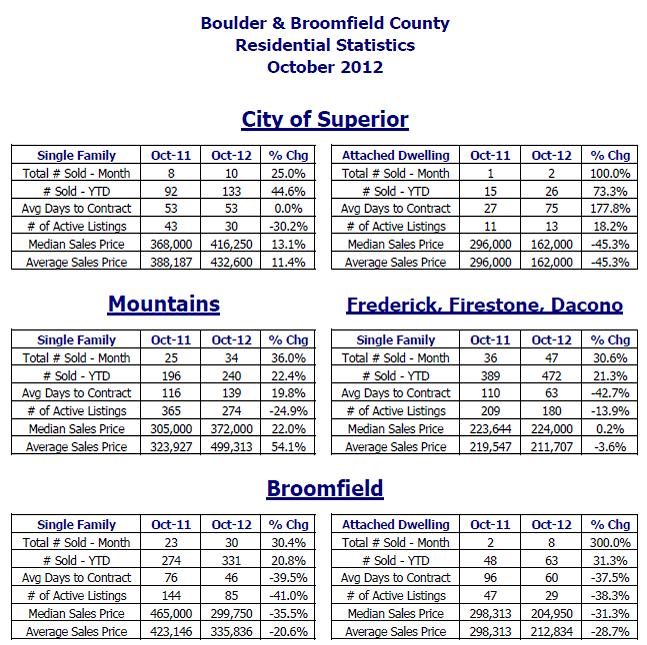 Conclusion: If you are looking to buy or sell a home in Broomfield Colorado these statics show that it is a good time for both. Owners have the benefit of selling fast while inventory is low and buyers have the opportunity to buy low before the pop of the spring.