How Do 203K Home Loans Work?
Posted by Boulder Home Source on Wednesday, January 2, 2019 at 1:35 PM
By Boulder Home Source / January 2, 2019
Comment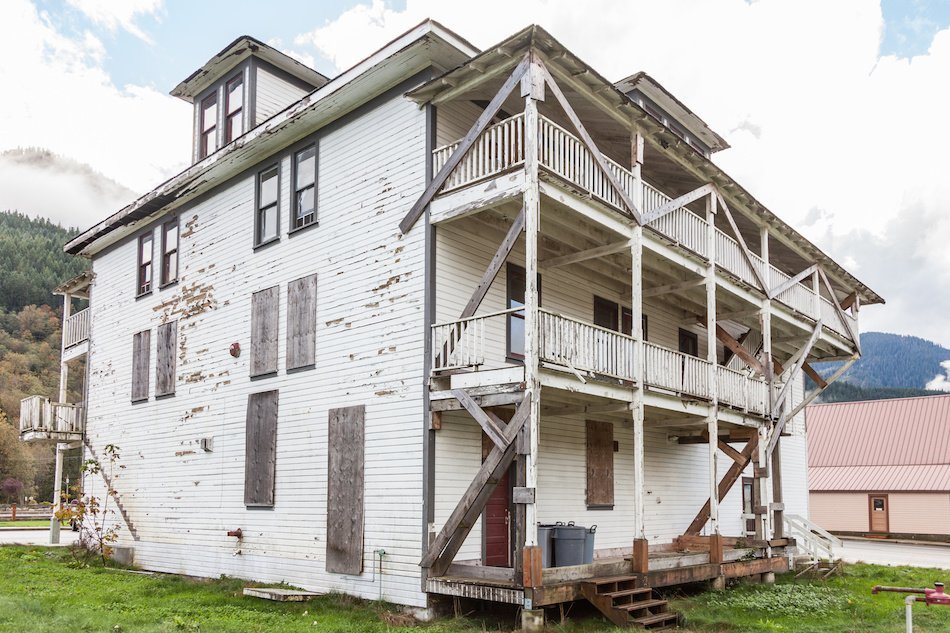 Standard home loans like traditional FHA loans and conventional loans cannot usually be used to pay for home repairs. However, there are some types of loans that can be used to pay for home renovations. The 203K loan is one of these loans. Home buyers who want to purchase a home with this type of loan should understand how the home improvement portion of the loan works, how they can qualify for this loan and what the advantages and disadvantages of a 203K home loan are.
For informational purposes only. Always consult with a licensed mortgage professional before proceeding with any real estate transaction.
203K Home Loan Basics
The 203K home loan is a loan for home buyers who want to purchase properties that need home improvements. Sometimes these home improvements are so major and extensive that the home is not inhabitable if the improvements are not made. 203K home loans can be used to pay for repairs, temporary housing and for the purchase of the house itself.
Repair Work Limitations
The 203K home loan is divided into two different types, which are used to pay for different repairs. The standard 203K loan is used for major work like full-scale remodels, structural improvements and landscaping. The streamlined 203K is used to pay for smaller expenses like new roofing, new appliances and energy conservation efforts.
The 203K home loan does not often put limits on the type of repairs to be made, however, luxury repairs (like installation of a new pool) are usually not acceptable. In addition, the 203K home loan may impose regulations on repairs that involve remediation of a toxic substance like lead based paint or asbestos. All repairs must be made within six months after making the purchase.
Contractor Limitations
The 203K home loan does not specify which contractor must be hired to complete the repairs. However, the contractor who is hired must be licensed. In addition, the contractor must be able to stick to their bid and complete the work within the 6 month window. The best contractors to hire for this type of work are contractors who have experience making 203K repairs. The 203K loan requires the contractor to do a great deal of paperwork, so finding a contractor who knows what he or she is getting into is the best bet.
Standard 203k Loan vs. Limited 203k Loans: What's the Difference?
The standard 203k loan is good for making major repairs. The type of repairs that a home buyer might make with a 203k loan includes moving a load bearing wall, making a major landscape renovation, waterproofing a basement and doing driveway repair. 203k loans require home owners to do a lot of paperwork, and contractors as well. Standard 203k loans are the preferred loan for homes that have serious damage and need major renovations.
A streamlined 203k loan is appropriate for a home that needs some work, but not a lot. Streamlined 203k loans are good for making small changes like installing new flooring, buying new appliances and repainting the interior. Streamlined 203k loans require less paperwork than standard 203k loans.
No matter what the type of loan, many home buyers find that it's helpful to work with a contractor who is familiar with the 203k loan program. Working with a contractor who knows the 203k loan process can help ensure the paperwork is done correctly and on time. Home buyers who have questions about the differences between these two types of loans can contact their lender to help them decide which one is right for them.
Eligible Borrowers
People who are eligible for a 203K home loan includes those seeking a traditional owner occupied property and borrowers who want to buy a condo. In fact, nearly anyone with an acceptable debt to income ratio (31/43) and acceptable credit can get a 203K home loan. Investors are not eligible for 203K home loans.
Advantages of 203K Home Loans
203K home loans allow home buyers with little cash on hand to make major repairs to their property. For a home buyer with a do it yourself spirit and a sense of adventure, 203K loans make the impossible possible. 203K home loans also have a low down payment requirement, like other FHA loans, so they're a good option for people who have not been able to save for a large down payment.
What Are the Disadvantages of a 203K Loan?
203K loans are paperwork heavy. Because they require the contractor to fill out paperwork, finding a contractor to bid for the job can take more effort than standard home renovations. In addition, these loans can take longer than other loans for processing, so offers made with a 203K loan may be less attractive to home sellers than other offers. In a competitive market, 203K loans are often passed up for offers made with other loans.
A home buyer seeking a 203K loan can find out more about this type of loan by talking to a reputable mortgage lender. A good lender can help a home buyer by answering their questions and explaining the home loan process. If you're a home buyer trying to find out more about this type of loan, contact a reputable lender or speak to a knowledgeable Longmont, CO real estate agent.
For informational purposes only. Always consult with a licensed mortgage professional before proceeding with any real estate transaction.