How to Remove Wallpaper the Right Way!
Posted by Boulder Home Source on Monday, December 2, 2013 at 1:41 PM
By Boulder Home Source / December 2, 2013
1 Comment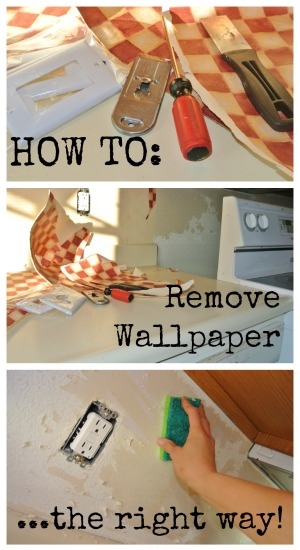 There are a few different ways to remove wallpaper, but the only real way to know for sure what you need to do, is to start getting into the project and figure out what you are dealing with!  Newer wallpaper that has a vinyl top layer tends to be the easiest to remove, so if that is what you determine you have, consider yourself lucky.  If you have got the old stuff, multiple layers, painted over wallpaper or an unfinished wall behind everything, you have quite the little project on your hands.  Ah but don't fret, worst case scenario it's really nothing that a sander, chemical remover-solution and a good scraper can't get off.  Of course when things go down that path, you might also be looking at a few repairs to the wall as well. 
 
Here is our guide to removing wallpaper the right way!
Prepare the surrounding area, because you are about to make a big mess! Consider doing sections at a time to make large projects more manageable.

Pull up a section anywhere that looks like it will give. Use this little spot to determine which tools you will need to use for the job based on what kind of surface you are working with.  If you can peel the first layer of "paper" off easily, get that section of backing paper wet with regular water, letting it soak in for a few minutes, before you start to scrape away at it with a plastic spatula.  If you see normal knockdown wall texturing below, say a Hail Mary and grab a regular spackle knife, because your job just got a whole lot simpler. 

If you see unfinished drywall or another layer of paper, you know you have some additional planning to do.  Walls that are not finished will require a delicate hand and minimal applications of liquid substances since plain drywall can be easily damaged. You will also want to make sure you keep using a plastic scraper so you don't make huge gouges.

Wallpaper that doesn't peel off automatically will usually need to be scored with a special tool, and/or steamed, soaked with a chemical remover solution, or sanded off.     

Do your best to remove what you can in large pieces.

Come at the task from several different angles with the scraper to pick up small lifts in the paper more efficiently.

Use a rough sponge and clean off the residue left behind from the backing paper or any solutions chemicals.
BoulderHomeSource ...It's A Lifestyle