3 Kiddie Condo Loan Investment Strategies That Work: Build Wealth With Your Kids
Posted by Greg Smith on Thursday, June 16, 2022 at 9:32 AM
By Greg Smith / June 16, 2022
Comment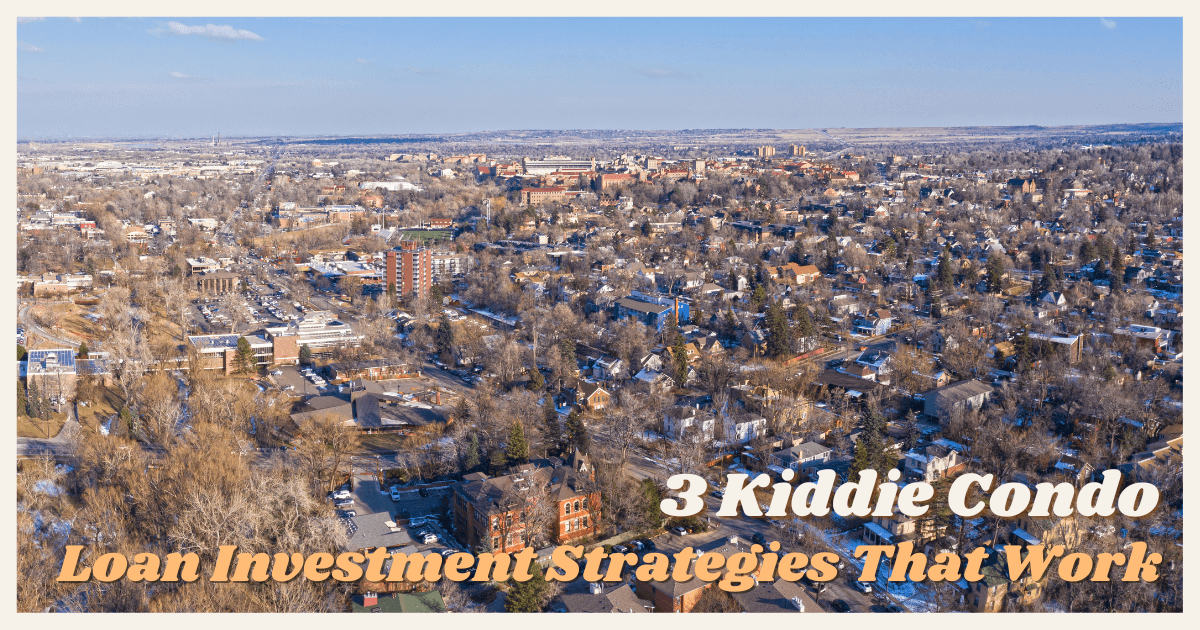 Many parents don't realize the potential advantages of investing in college-area real estate with a kiddie condo loan. A "kiddie condo loan" is the term given to FHA loans in which two blood relatives (most often parents and adult children) co-sign. The property doesn't have to be a condominium. Several investment strategies can prove to be lucrative when purchasing a kiddie condo. Keep reading to learn about the pros and cons of the three most common kiddie condo rental strategies.
Co-Owning with a College-Aged Child
The first strategy parents often explore with a college-aged child is simply co-signing a loan on a one-bedroom property, most often one of the condo communities near campus. Parents then pay the mortgage on the property, and their student/child has a place to live rent-free while attending college.
College dorms are expensive, and rent near campus can be even worse. Co-owning a home with a child means that the money paid for housing during their college years goes into the equity in an investment property rather than rent in a landlord's pocket. In this example, the child would live in the "kiddie condo" without roommates since it's a one-bedroom unit. They're responsible for daily upkeep, and the parent receives appreciating property value for those years that the child is in college.
If the parents qualify for an FHA loan on this home purchase, they can do so for a down payment of as little as 3.5 percent (as opposed to 20 percent on a traditional home loan). FHA loans for kiddie condos also receive slightly better interest rates, and the family does not need as many assets for collateral to satisfy the terms of obtaining a loan. While neither party will earn passive income during the student's college years, the investment can pay off down the line if the parents and student sell for a profit or decide to rent it out after the student graduates.
Pros:
Paying into home equity as opposed to paying rent
College student receives a place to live free during school
Better than renting an investment property to a stranger, less likely to have property damaged
Sell for a profit or rent out after the student graduates
Cons:
Unlikely to turn a profit if the property is sold after just four years
Requires an extra-responsible student who can handle DIY home maintenance
If child transfers to a different school, parents are stuck with an investment property they may not want
House Hacking via Single-Family Home Purchase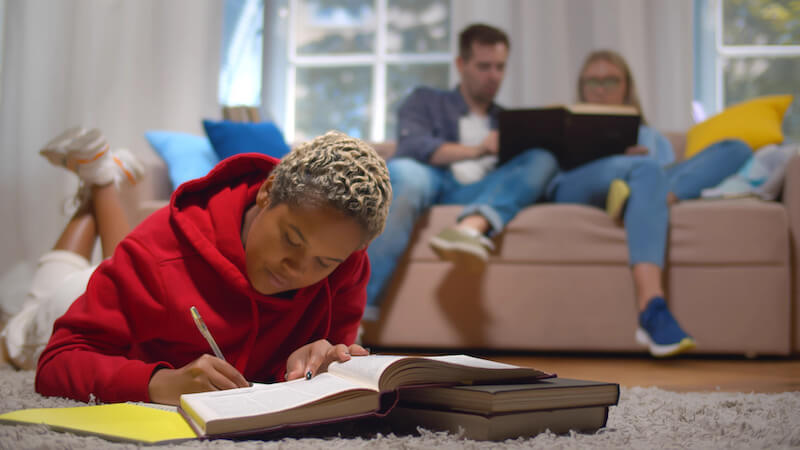 If co-owning a property with a college student doesn't sound like the best option, how about a property where renters pay the mortgage? In a house-hacking scenario, the parents sign the "kiddie condo" loan for a single-family home. The child lives in one bedroom, and the other rooms in the house are rented out to other college students.
This can be an attractive option because the child lives rent-free, and renters pay the mortgage in part or in full. It also allows the college-aged child to be a "landlord" on the property. They have the renters sign leases, collect rent, and learn to manage repairs if anything becomes damaged or breaks down. It's sort of like on-the-job training in being a landlord while they're also attending college.
Single-family houses can be purchased with favorable FHA loan terms as well. Utility bills can be challenging in this scenario since they are split between multiple renters. Another potential downside is that the property may not have renters during the summer months if the college-aged renters go back home to live with their parents again until the following fall.
Pros:
Favorable FHA kiddie condo loan terms for a single-family home
Renters can make an entire mortgage payment
College-aged students can gain real-world property management experience
Rent-free housing for the owner's college student
Cons:
Utility bills can get complicated with multiple renters
Renters might go home for the summer months, leaving the owner responsible for total mortgage payments
College-aged renters can be rough on the property with parties, etc.
Buying a Multi-Family Property as a Kiddie Condo
If parents want the whole landlord experience and make a more significant investment, a multifamily property could be the way to go. In this scenario, the parents buy a duplex, triplex, or fourplex property in the college town. The student lives in one unit, and the other units are rented out. Per FHA multi-family regulations, investors can not buy any property larger than four units.
This counts as an "owner-occupied" property and qualifies for favorable FHA loan terms. That means a down payment of as little as 3.5 percent. Plus, a lower interest rate on an FHA loan for the property will almost always translate into a cost savings of hundreds of thousands of dollars over the life of the loan.
Here's another vital thing to know about FHA kiddie condo loans for a multifamily property: even the theoretical income from the extra one, two, or three apartment units can be applied to help the parents qualify for the loan.
This scenario could mean increased income over and above the mortgage price on the property. However, it is the complete "landlord" experience. There are increased responsibilities and increased liability insurance payments on a multifamily property.
Pros:
Multifamily properties qualify for FHA status if "owner-occupied"
Potential for renters to pay the full mortgage plus profit
Attractive 3.5 percent down payment plus a favorable interest rate
Theoretical income can be used to qualify for the loan
Income could be enough to budget for a property management company
Cons:
Increased landlord responsibilities
Property size limited to the maximum of a fourplex
Higher liability insurance requirements on a multifamily property
Strategize Your Kiddie Condo Investment
Anyone considering investing in real estate should not rule out a kiddie condo scenario. The fact that a blood relative occupies the property means that it will likely qualify for FHA loan status. These loans are intended for buyers with lower credit scores or less cash on hand for a down payment. A kiddie condo scenario is also a great way to help the owner's college student build an impressive credit profile. Avoid the common pitfalls of kiddie condos and set yourself up for success with these tips.