Master the Art of Selling Your House: The Ultimate Guide to Selling Your Home
Posted by Greg Smith on Monday, April 24, 2023 at 10:07:04 AM
By Greg Smith / April 24, 2023
Comment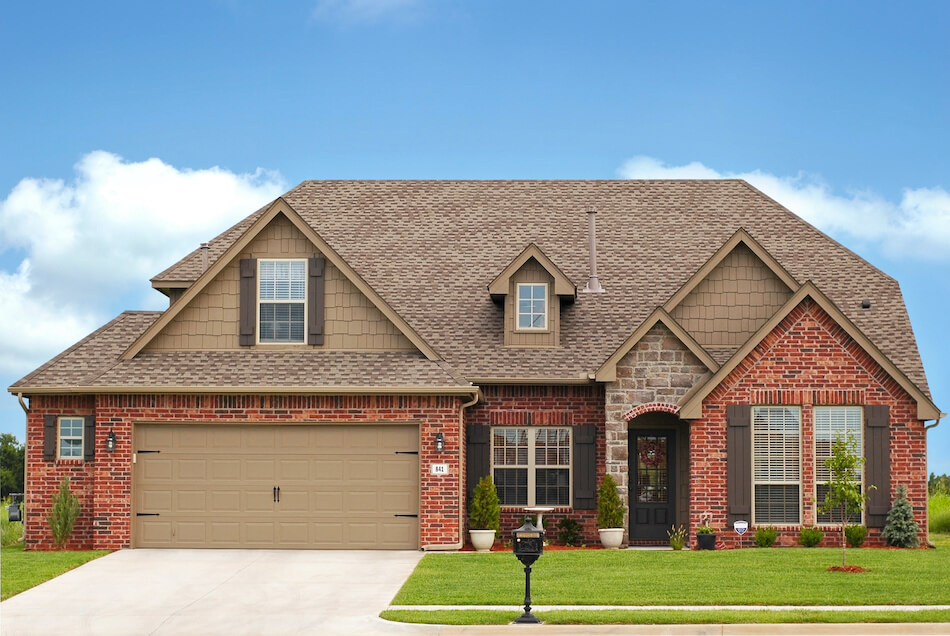 Selling a home can feel like a complex process if you don't know what to expect. Understanding the steps involved in closing their home sale can help set sellers up for success and give them peace of mind along the way. In addition, reviewing a step-by-step guide for navigating the closing process will equip sellers with the knowledge they need to make informed decisions about listing, avoiding red flags, choosing an agent, negotiating with buyers, and more. Get the information you need to nail the sale of your home.
For informational purposes only. Always consult with a licensed real estate professional before proceeding with any real estate transaction.
Sell Your Home With
Boulder Home Source.
Maximize the value of your home with Greg Smith. Schedule your consultation today and experience a hassle-free home selling process with the most dedicated real estate agents in Boulder!
Organize Your Home And Documents
Decluttering and cleaning is an important first step when preparing a home for sale. Those considering selling their homes should go through it to determine which items they should keep, donate, or throw away. This could include furniture, documents, appliances, and anything that you don't want to move with you or sell with the home.
Make Your Home Look Its Best
Potential buyers are looking not only at the structural components of the property but also at how well it has been maintained, and having a tidy home when it comes time to show can help demonstrate your responsibility as a homeowner. Thankfully, there are plenty of available cleaning tips that will really make your home shine.
When you get ready to stage the home later on in the process, you can worry about finishing touches and sparkling surfaces. In the initial stages of cleaning your home to sell, try to focus on deep cleaning areas that may have been overlooked, such as beneath furniture and on top of cabinets.
Additionally, if there are any areas that could benefit from a fresh coat of paint, new hardware, or other minor cosmetic upgrades, now is a great time to take care of those items. Small updates if you plan on selling your home can go a long way toward helping you get the best price.
Collect Necessary Documents
When collecting necessary documents, begin by gathering the paperwork related to the property itself, such as the deed and title, and keep them put away so they're easy to access when needed. Additionally, collect any documents related to home improvements and any warranties for appliances or materials, as these can be beneficial in the closing process.
Collecting the necessary selling papers when selling a home is important for several reasons:
Simplify Disclosures: Depending on the state and local laws, you may be required to disclose certain information about the property to potential buyers. Having all of the necessary documents will help you ensure that you're providing accurate and complete disclosure information.
Verification of Information: Having the necessary documents about the home allows potential buyers to verify information, such as the age, square footage, and any improvements that have been made.
Smooth Sale Process: Having documents such as the deed, property survey, and utility bills on hand can help speed up the sale process.
Confidence in the Sale: Providing potential buyers with a complete set of documents gives them confidence in the sale and can help build trust between the buyer and seller. This can be beneficial to the seller when negotiating later on.
Avoid Delays and Surprises: Collecting the necessary documents early on can help avoid any last-minute delays or surprises during the sale process. This helps make sure the sale of the home is completed as quickly as possible.
By having all of the relevant information on hand, you can help build trust with potential buyers and ensure a transparent and efficient sale.
Find A Great Real Estate Agent
An experienced real estate agent can help you navigate through the complex process of selling a house with confidence and accuracy. When looking for a real estate agent, research local agents who have experience with similar properties in your area online. You can also ask friends, family members, or neighbors for referrals to get a shortlist of possible candidates.
You can browse online for a more in-depth look at an agent's experience and credentials. It can also be really helpful to read customer reviews from past clients to see what kind of experience they had with the agent. Having questions prepared to ask potential agents can help you narrow down your list and make sure you're selecting the best agent for your particular needs.
Ultimately, selecting someone who has knowledge of current market trends, great communication skills, and adequate resources should give you peace of mind knowing that everything is being handled properly and you're interests are protected. These are just a few of the top qualities to look for in a real estate agent.
Price the Home Strategically
When selling a home, setting a price that is high enough to get you the best profit but low enough to attract buyers can be a balancing act. Getting it right will involve working with your agent to research comparable sales in the area and setting the asking price based on factors such as the location and condition of the house.
Additionally, sellers should consider any incentives they can offer potential buyers, such as covering closing costs or providing assistance with moving expenses. By offering these kinds of deals, sellers can make their listings more attractive while still making sure they get a fair return on investment.
Prepare, Market, And Show Your Home
After you've prepared to sell your home, you have to prepare your home for sale. This process involves staging the home to show to potential buyers and taking photos for the listing and marketing materials so you can find a buyer. Your real estate agent can help you every step of the way, but it's helpful to know what to expect.
Staging the Home to Sell
Staging a home is an important part of the home-selling process. Staging involves setting up your home in a way that makes it appealing to potential buyers and highlights its best features. By properly staging your home, you can set yourself up to show your home for a better sale price.
Get High-Quality Photographs
Photographing your home is an essential step when selling it. High-quality photos of your home can significantly impact potential buyers' first impressions and get them interested in your property. Buyers often browse listings online before scheduling a viewing, and good photos can make your home stand out in a sea of other listings.
You can take photos yourself or hire a professional real estate photographer who can ensure that your home is showcased in the best possible light. A professional photographer knows how to highlight the best features of your home and capture images that make it look spacious and inviting.
Secure a Buyer
After you've readied your home for sale and begun showing, you should be prepared to start receiving offers. When potential buyers reach out to you via your agent, be sure to respond promptly and professionally. Be available to answer any questions they may have and schedule showings as soon as possible.
Once you receive an offer from a potential buyer, consider it carefully. Take into account the offer price, any contingencies, and the buyer's financing options. Your agent can help you negotiate with buyers so you can reach a sale agreement that works for you.
Close Your Home Sale
Once you and a buyer have agreed on a price and terms, it's time to close the deal. Though the closing process can vary in some cases, it should look something like this:
Title Search: Before closing, a title search is conducted to ensure that there are no liens or legal issues that could prevent the sale of the property.
Home Inspection: A home inspection is conducted to protect both the buyer and the seller. This inspection will look for any issues that exist with the home.
Closing Disclosure: The closing disclosure outlines the details of the sale, including the purchase price, closing costs, and other fees.
Signing Documents: Both the seller and buyer will need to sign several documents, including the deed, bill of sale, and any loan documents.
Transfer of Funds: The buyer will provide the funds for the purchase, either through a wire transfer or a certified check.
Recording the Sale: The sale is recorded with the county recorder's office, which transfers ownership of the property to the buyer.
Distribution of Funds: After the sale is complete, the funds are distributed according to the terms of the sale, such as paying off any outstanding mortgages or other liens.
The closing process may take several weeks, and it's important to work with your real estate agent to make sure that everything is handled correctly and efficiently.
Congratulations on Selling Your Home!
The process of selling a home can feel daunting, but with the right guidance, it is possible to have a great experience. By following the steps to prepare the home, list it, and understand the closing process, sellers are well on their way to confidently closing their home sale. Most importantly, having a stellar agent guide you through the process can ensure all of your questions are answered and that you're getting the best price for your home.
For informational purposes only. Always consult with a licensed real estate professional before proceeding with any real estate transaction.
Sell Your Home
With
Confidence.
Boulder Home Source with RE/MAX Alliance
Can Help You Sell Your Home!
Maximize the value of your home with Greg Smith. Schedule your consultation today and experience a hassle-free home selling process with the most dedicated real estate agents in Boulder!
Sell Your Home With Greg Smith Today