How to Use a Mortgage Calculator as a Financial Planning Tool
Posted by Boulder Home Source on Thursday, March 14, 2019 at 11:16 PM
By Boulder Home Source / March 14, 2019
Comment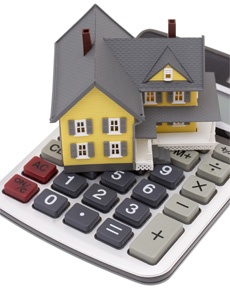 Mortgage calculators are great resources for homebuyers and homeowners for a variety of reasons. They use information including sale price, loan terms, down payment, tax, insurance, and interest amounts to establish repayment requirements. It is definitely to your best advantage to use them before, during and after the home buying process as a tool to reach financial goals.
The Value of Using a Mortgage Calculator
Allowing you to play around with "projected" numbers in order to figure out how much your potential monthly payments will be based on a variety of home mortgage loan types, is only one benefit. You can also use a mortgage calculator to determine how early to pay off a home mortgage and the affects of making different additional payment amounts.
How Different Loan Periods Affect the Cost of a Mortgage
Early completion of the loan principle is extremely beneficial to homeowners as it will result in less cost over time. Amortization schedules are also a great tool that demonstrates how much any given home loan will cost over its lifetime at a particular interest rate. Many first time homeowners are shocked to discover that a 30 year fixed home mortgage loan for $200,000 at 5% will eventually cost them some where around $386,511.57 if it runs its course without any extra payments.
Which Mortgage Term is Right For You?
By playing around with the mortgage calculator, you can also determine if a traditional 30 year or a 15 year mortgage would be more affordable in the long term. Furthermore mortgage calculators allow mortgage holders the ability to realistically weigh the risks of different kinds of loan products like ARMs.
How to Become Financially Prepared to Buy a Home
There are many things that a buyer must do to become financially prepared to purchase a home. It starts with saving money. Most home buyers need at least a 3.5% down payment in order to afford a home. Conventional loans require a 20% down payment.
In addition to money for the down payment, home buyers must also have money to put toward moving expenses and closing costs. Closing costs make up approximately 2 to 5 percent of the purchase price of the home. Closing costs are due just before the house transfers ownership.
Moving expenses vary wildly depending on the distance of the move, size of the household and the number of services that the movers provide. Home buyers who want to be prepared for the moving expenses can start by getting a quote or bid from multiple moving companies.
Some home buyers also need money for home improvements after moving in. Even turn-key homes often require some kind of upgrade or modification when the house changes ownership.
In addition to amassing savings, new home buyers must also prepare by getting their financial documentation in order. Lenders require buyers to provide information about their credit history, assets, tax information and their income. Buyers can talk to their lender to find out exactly what kind of documentation is required to get the type of loan they need.
Buyers who have derogatory marks on their credit or poor credit history, may need to improve their credit score before applying for a loan. Late payments, multiple closed accounts and hard tugs on credit are all factors that can affect whether a lender will approve a buyer for a loan.
Finally, the buyer must control their debt-to-income ratio. Buyers who have a lot of debts and a high debt-to-income ratio may not be approved for a loan. Those who have too much debt can either pay down their debts over time. Sometimes increasing earnings is a more practical way of lowering the debt-to-income ratio. This is especially true for people who work part-time, and for couples wherein one person works and the other doesn't.
Being financially prepared is critical when the time comes to buy a house. Home buyers who are prepared will find the home buying process to be less stressful.
Set Yourself Up For Financial Success Today
Many homeowners find mortgage calculators useful even after the purchase of a loan because they can use them to determine when they will reach specific equity goals and targets. Knowing when you have built up enough equity in your home can you help you determine when to relinquish homeowners insurance or if you can use your equity for other purposes like investments or retirement.