Where Are the Most Iconic Restaurants in Boulder, CO?
Posted by Boulder Home Source on Wednesday, May 27, 2020 at 5:18 PM
By Boulder Home Source / May 27, 2020
Comment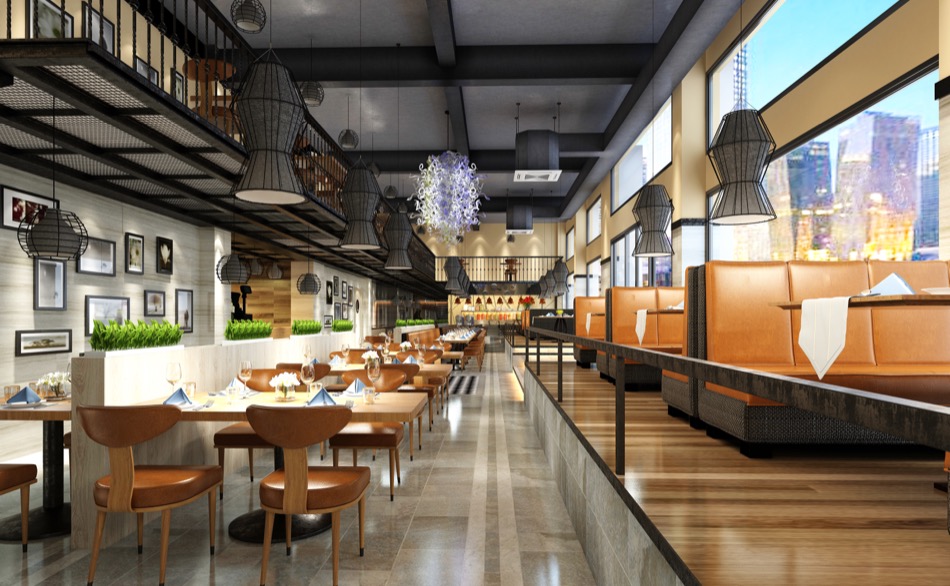 Boulder is full of iconic restaurants where residents and visitors can enjoy a variety of interesting foods. Whether you're seeking a delicious breakfast or a romantic dinner, there are many fine establishments where food gets rave reviews and servers are said to be pleasant. If you're a visitor or resident of Boulder, we recommend that you place the following restaurants on your list of places to visit.
Flagstaff House Restaurant
Address: Flagstaff House Restaurant, 1138 Flagstaff Road, Boulder
Flagstaff House Restaurant has been in business for 65 years, and as such, is the very definition of an iconic Boulder restaurant. A family owned business, Flagstaff House Restaurant is known as a place where people go on special occasions. Located on the scenic drive up Flagstaff Mountain, the Flagstaff House Restaurant is built on a famous wine cellar. Boasting beautiful views of the mountains, Flagstaff House Restaurant is also known for delicious desserts and an excellent wine menu.
Lucile's Creole Café
Address: Lucile's Creole Café, 2124 14th Street, Boulder
Lucile's Creole Café is not just found in Boulder; it's located all over Colorado. However, in Boulder, Lucile's is located in a historic Victorian home, where visitors enjoy delicious breakfasts. Go to Lucile's for everything from Creole eggs Benedict to eggs New Orleans with fried eggplant and Creole sauce. For anyone not in the mood for an exotic dish, the morning meal of spinach, tofu and eggs is both delicious and healthy.
Corrida
Address: Corrida, 1023 Walnut Street #400, Boulder
Corrida is known for its rooftop patio with beautiful views of the Flatiron mountains. Some come to this restaurant for fancy occasions, while others come for a casual and enjoyable afternoon meal. Corrida is a Spanish-inspired restaurant, and as such, serves a variety of tapas. Corrida makes a hip date restaurant, but it's also a good place to come with old friends or business partners.
The Kitchen
Address: The Kitchen, 1039 Pearl St, Boulder
The Kitchen is a farm-to-table restaurant on Pearl Street that serves a variety of comfort foods like tomato soup and roasted chicken. Kitchen is meant to remind people of their own kitchens at home, serving the same kind of foods (but more delicious), and with the same comforting atmosphere. This is an excellent restaurant for anyone who likes to support sustainable businesses and who likes to have a delicious meal while they do it.
Boulder Dushanbe Tea House
Address: Boulder Dushanbe Tea House, 1770 13th Street, Boulder
Boulder Dushanbe Tea House is a Tajik steakhouse located at the foot of the Rocky Mountains. It serves a variety of international dishes, including various meats and dried fruits. The restaurant was donated to Boulder from Dushanbe, the sister city of Boulder. Perhaps because of this colorful and fascinating history, the Boulder Dushanbe Tea House has a feeling of being truly someplace other worldly.
Brasserie Ten Ten
Address: Pearl Street Mall, 1011 Walnut Street, Boulder
Brasserie Ten Ten is the place to be for anyone who loves French cuisine. At Brasserie Ten Ten, visitors are able to enjoy baked brie, lobster rolls and escargots. Onion soup, charcuterie boards and delicious classic cocktails like mimosas are the usual fare people enjoy at Brasserie Ten Ten. It's a fine place to go for a date night, a formal dinner with family or a casual lunch with a friend.