Independent Boulder Bookstores
Posted by Boulder Home Source on Friday, February 1, 2019 at 11:35 PM
By Boulder Home Source / February 1, 2019
Comment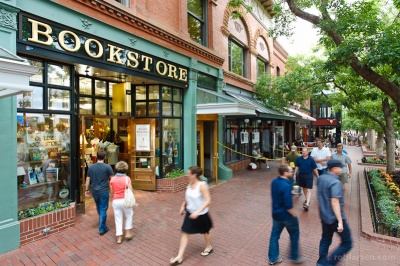 Boulder, Colorado has a unique history that is intertwined with poetry and literature. With such names as notable beatnik writers like Jack Kerouac, Allen Ginsberg, Ken Kesey, Amiri Baraka, and Anne Waldman, Boulder has become a center for modern day and historic literary culture. In support of this cultural industry the Colorado University of Boulder and Naropa University offer some of the best writing programs the nation has to offer. Boulder is also home to many independent bookstores that have helped to continue the traditions of Boulder's written culture. Here is a list of our favorite local bookstores in Boulder.
Boulder Book Store
The Boulder Book Store is Boulder's largest independent bookstore that carries over 100,000 titles and support local artists. This institution of Boulder's literary culture hosts more than 200 events each year including readings and signings from both up-and-coming and nationally acclaimed writers. Named the "Best of Boulder" by local publications since 1987, Boulder Book Store is a must-visit if you are into literature of any kind. Located on the Pearl Street Mall at 1107 Pearl Street, the store is open Monday through Saturday from 10am - 10pm and closes at 8pm on Sundays. Be sure to check out their website for upcoming events!
Trident Bookstore and Café
The Trident Bookstore and Café is open from 6:30am - 11pm Monday through Saturday and 7am -11pm on Sundays. The Tridents features new and used books of all kinds and offers a knowledgeable staff that is eager to help you find what ever you are looking for. They specialize in the following genres : Fiction, Psychology, Buddhism, Health, Metaphysics, Cooking, Native American, Western, American History, Art, U.S. History, Current Affairs, Science, Philosophy, Biography, Literature, Poetry, Architecture, Photography, Reference, Drama, Music, Film, Colorado, Climbing, Zen, Indian, Religions, Christianity, and Natural Science. They also buy gently used and collectable books!
Innisfree Poetry Bookstore and Café
The Innisfree Poetry Bookstore & Café is a local shop that specializes in poetry books and is the third exclusive poetry bookstore to open its doors in the nation. Offering poetry books for all ages, the Innisfree is a great place to take the whole family and learn about how poetry has helped shaped our nation and Boulder's poetic culture. The store and café are open from 7am-9pm Monday through Sunday.
Red Letter Secondhand Books in Boulder
Right in the Pearl Street Mall, you will find the sweetest little used bookstore imaginable, Red Letter Secondhand Books. This store opened more than 30 years ago and has only changed hands once when the original bookstore owner sold his empire to a trusted employee upon retiring years ago. Through the years, and the changes, this bookstore has continually provided Boulder locals with good quality used books at a fair price.
Open seven days a week, there are ample opportunities to pop into this bookstore and browse the options. As is common with used bookstores, the inventory changes often and with the trends of the time. Fan favorites readily remain on the shelves, however, as the dedicated bookstore owners work hard to serve the needs of their loyal customer base. Whenever you drop by, you can expect to receive a warm welcome and all the assistance you need to find your next favorite book.
A couple other notable local bookstores in Boulder are the Beat Book Shop located at 1717 Pearl Street, Red Letter Secondhand Books located at 1737 Pearl St, and Bookworm located at 3175 28th St # 2.